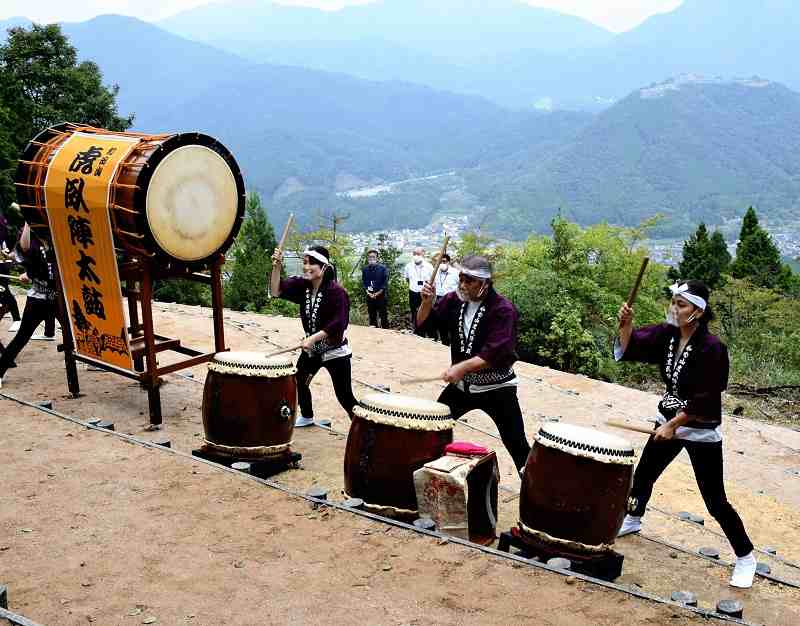 13:25 JST, October 24, 2021
ASAGO, Hyogo — A new observatory is open to visitors on a mountain across from castle ruins dubbed the "Castle in the Sky" in Asago, Hyogo Prefecture. It is expected to provide better views of the ruins as it is higher up than the original observatory.
A powerful taiko drum performance by locals celebrated the observatory's completion during an opening ceremony held Oct. 9.
The ruins of Takeda Castle, a national historical site, are famous for the illusion that they are floating amid a sea of clouds.
The First Observatory in the Ritsuunkyo Valley is one of the viewing spots for the ruins.
Spending ¥8.3 million, the Asago city government began work on a new, higher observatory in July to ensure the safety of visitors and to avoid overcrowding amid the pandemic.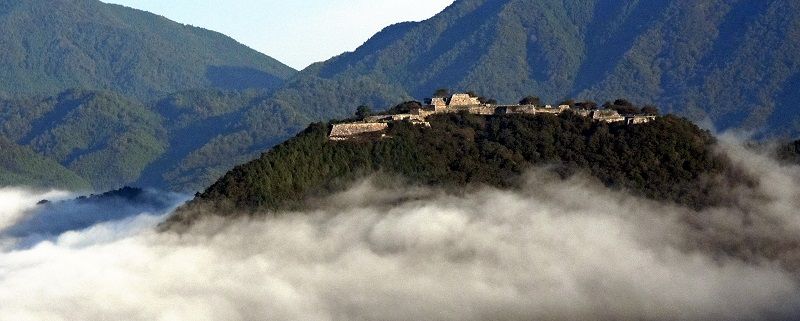 Visitors to the new observatory can view the ruins and the surrounding mountains while seated, as it has flat areas — each 16 to 20 meters long and 1 to 1.5 meters wide — laid out in the form of eight steps on a mountain slope of about 320 square meters.
The observatory can accommodate about 340 people. Combined with the capacity of the existing observatory, it can handle over 600 tourists.
The municipality is also considering installing a monument and providing open areas nearby.
"As Ritsuunkyo is a representative tourist spot in our city, I believe it will attract more visitors and lead to the revitalization of the region," said Mayor Isamu Fujioka in his speech at the ceremony.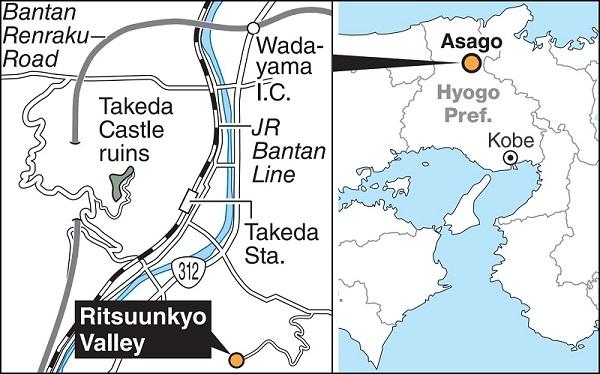 Add TheJapanNews to your Google News feed.