Spreading the joy of milk bread one bakery at a time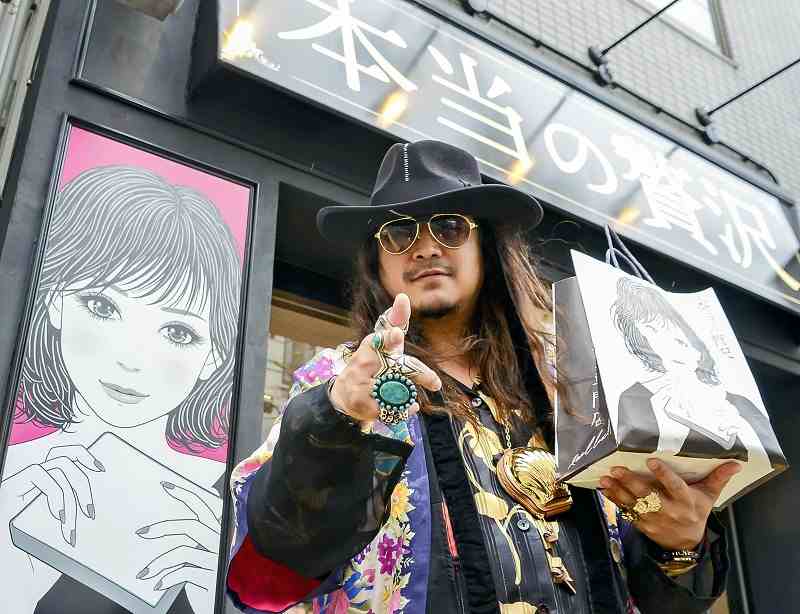 17:40 JST, October 5, 2021
YOKOHAMA — Japan Bakery Marketing Inc. in Yokohama has been supporting the opening of high-end bakeries, often with odd store names such as "Zenbei ga Naita Hi" (The day all America cried) and "Ara Yada Okusan" (Oh dear, madam), since 2013, and has produced almost 250 bakeries in Japan and abroad. The president of the company positions high-quality milk bread as a small luxury item that fills the heart, and hopes to take the idea from passing trend to established culture.
Takuya Kishimoto, 46, was born and raised in Yokohama and worked at an upscale hotel in the same city. He was involved in planning in the food and beverage department and ended up falling in love with bakeries after working together with various shops. During this period, he visited more than 100 stores during his holidays. Then in 2006, he left the hotel at the age of 30 and opened his own high-end bakery in Okurayama, Yokohama.
However, when he put hard German and French breads on his bakery shelves, he was told that they were not the kind of breads that kids love to eat and the bakery would not get many local regulars.
"It's one thing to have great skills, but it's another to be able to sell bread," Kishimoto said.
He decided to change course and focus on creating a bakery that is beloved and offers delicious and enjoyable experiences. Seven years later, he established Japan Bakery Marketing in order to provide support to others who also wanted to open a bakery.
The company's signature product was milk bread — a fluffy bread that is eaten on a daily basis in Japan. He began to work on creating a type of bread that he hoped would be loved by people of all ages, and after two years, the company created a milk bread that had a subtle sweetness that spreads in the mouth.
The company opened its first store, "Kangaeta Hito Sugoiwa" (Whoever thought of this is amazing), in Kiyose, Tokyo, in 2018, and began selling its special milk bread — offering two loaves for less than ¥1,000, a great value for money. The name of the store comes from the words Kishimoto uttered when he first tasted the finished milk bread.
For the opening of a bakery, the company will provide expertise in finding a property, designing the store, helping to create the right flavors and serving customers. More than 90% of the new bakery owners were previously employed in different industries.
Kishimoto said: "We provide the skills and environment. The most important thing [the owners] need to have is a heart that wants to make people happy."
The unique store names, such as "Watashi Nyuseki Shimasu" (I'm getting married), "Masaka Nanpa" (Wait, is he hitting on me?) and "Umaretate no Raion" (A newborn lion), reflect Kishimoto's ideas.
"It's hard for customers to remember the name of a bakery if it's in difficult French, which is common with bakeries," he said. He chose the names based on his intuition, taking into account the owner's thoughts and the local characteristics of the area to make it memorable.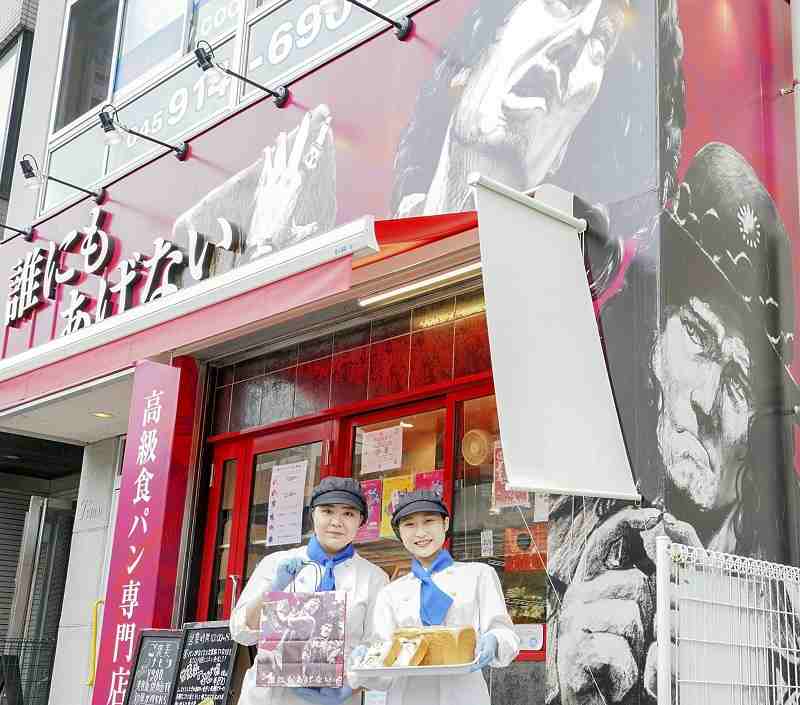 The style of the bakeries' signage also varies — from dramatic watercolor illustrations to comical picture book art — and includes designs of people and animals often holding a gaze of appreciation. The letters are large enough to be easily read, and the unique designs are imprinted on store bags and receipts.
"We are trying to create a gap between the strange name and the delicious bread," Kishimoto said. "I hope people will laugh and talk, and dig deeper into the background of the bakery. It is our hope that people will experience joy and pleasure."
Currently, there are stores from Wakkanai, Hokkaido Prefecture, to Miyakojima island, Okinawa Prefecture — and last year, despite the pandemic, 133 stores were opened. This year, the company is accelerating the pace of opening new shops and plans to expand into Fukui, Wakayama and Kochi prefectures to cover all prefectures of the nation.
"We hope to open bakeries in all of the approximately 1,700 municipalities and convey a new sensibility and feeling. I want to spread the aroma of high-grade milk bread all over the country," Kishimoto said.