Okayama: Calf's miraculous survival now symbol of hope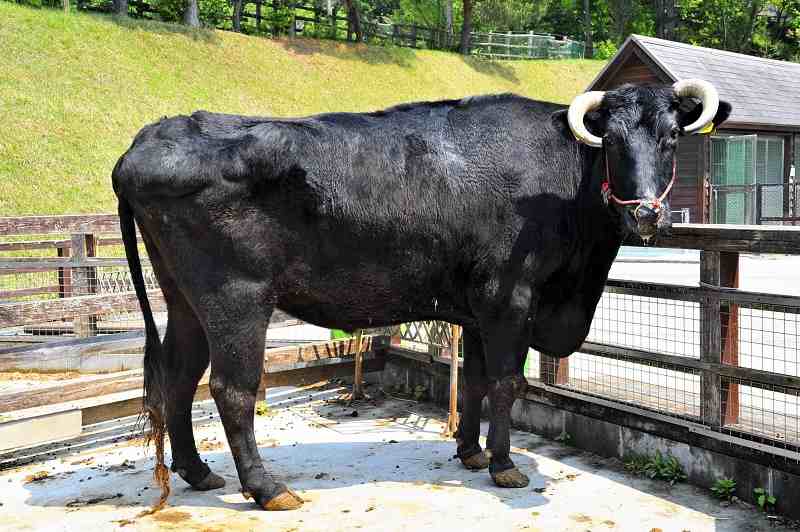 6:53 JST, September 20, 2021
TSUYAMA, Okayama — A bronze statue has been erected to honor a calf that survived after being swept about 90 kilometers from its home in a flood. The statue is in Shoo, Okayama Prefecture, where the calf spent many years after its miraculous survival.
Many people visit the statue of the male calf, which has since died, with the hope that they may share in his miraculous survival and longevity. His life story is still being told there.
The calf, later named Genky, was born in April 1998. A cross between a wagyu Japanese steer and a dairy cow, he was raised at Ishioka ranch in Tsuyama.
That October, the nearby Yoshii River overflowed due to heavy rains caused by a typhoon, and more than two dozen cows were swept away, including Genky.
The other cattle were never found, but Genky was discovered the next day on Kijima island, a remote island in the Seto Inland Sea. The island belongs to the city of Setouchi, about 90 kilometers away from the ranch. Everyone was surprised the calf was found safe and sound.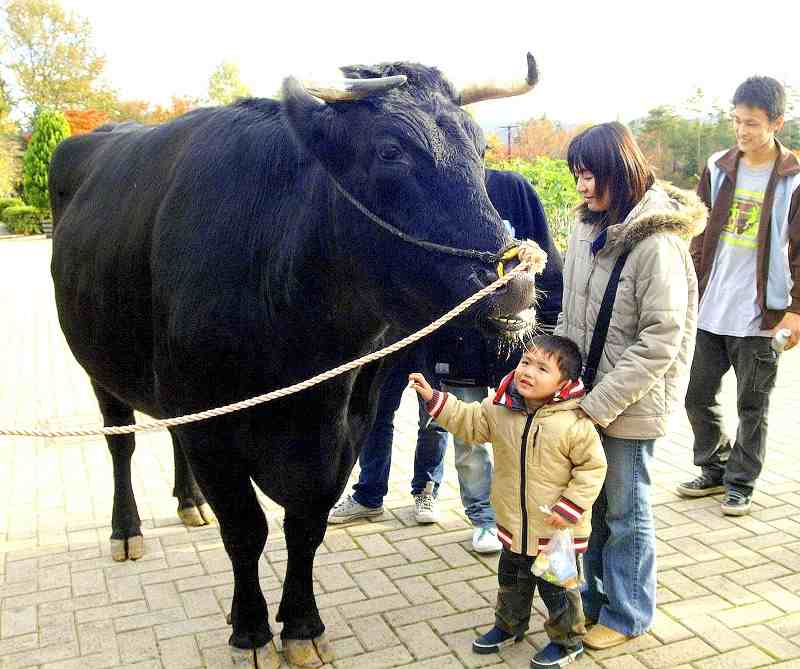 Treated like an idol
When people learned of the calf's survival, many came to the ranch every day hoping to receive some of his vigor and good luck. The calf was originally beef cattle to be shipped for slaughter in a little over two years, but that November, the miraculous animal was donated to the Farmers Market North Village, an agricultural exchange facility in Shoo.
For employees of the Ishioka ranch, which had lost many cows, it was encouraging to get the calf back alive. The owner thought more people might want to see him as well. After moving to the facility, he was named Genky, which means "good health" or "energy."
News of the miracle spread across the nation, and a slew of Genky merchandise was created, such as songs, charms using his nose print, robotic toys and picture books.
Genky lived happily in his own dedicated area of the facility, where he was fed by visiting children. He died in January 2020 at the age of 21, or 105 in human years.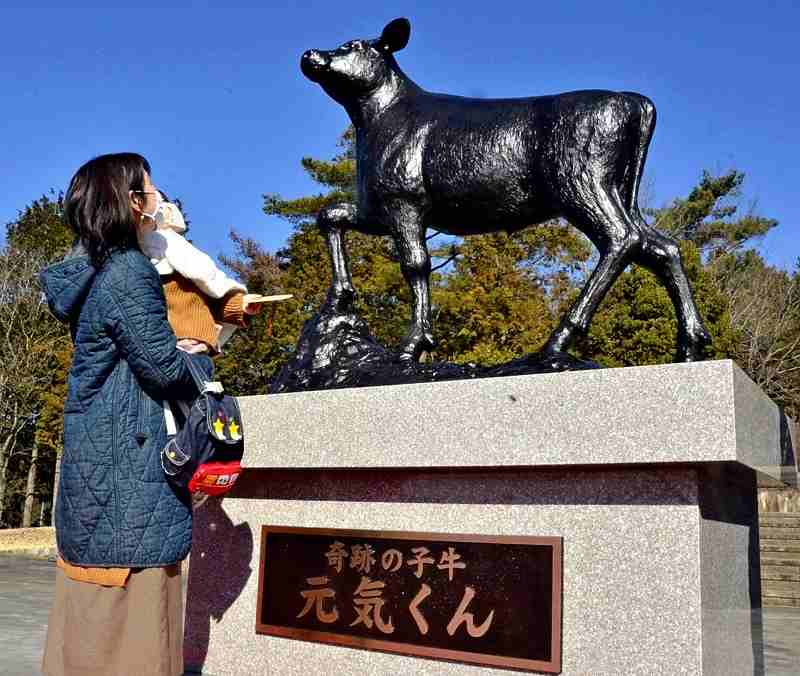 After Genky died, the town government decided to create a bronze statue of him as a symbol of courage and hope, and raised money via crowdfunding.
The statue depicting Genky standing mightily on the rocks of Kijima island was completed in February of this year at the Farmers Market North Village.
A museum dedicated to telling his life story was opened at the same time. It displays more than a dozen relics such as one of his horns and nose ring, as well as related paintings and calligraphy.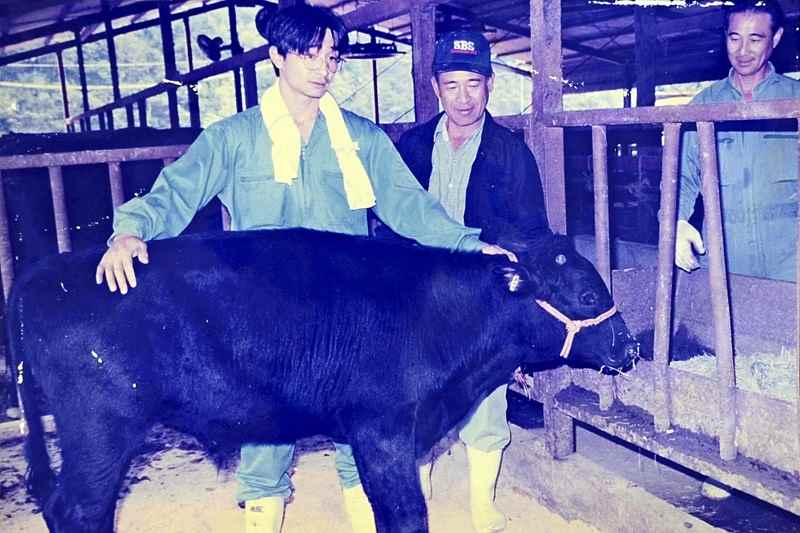 Genky also has his own shrine, which many visit to pray for good health and long life. Among the many ema — wooden tablets onto which people write prayers — hung at the shrine, one reads, "Thank you for your energy" and another says, "May I live a long life."
A phone charm, which doubles as a talisman, is a popular item at a souvenir shop of the facility.
Many take commemorative photos in front of the statue. A woman from Okayama City visited the facility with her elementary school child.
"I wanted my child to understand the importance of life," she said.
Never give up
Arata Otani, 45, Genky's breeder, tells visitors about the calf's early days.
Genky was very friendly, and every morning when Otani went to the barn, the bovine used to approach him, seeking his attention.
Whenever children approached the barn, he stuck his head out from the fence to greet them with his gentle personality, a contrast to the toughness he showed to survive.
Otani said talking about the calf's survival is one of his favorite pastimes.
"The miracle only happened because he swam hard and never gave up," he said. "I feel like he taught me if you keep trying, your life will turn out all right."