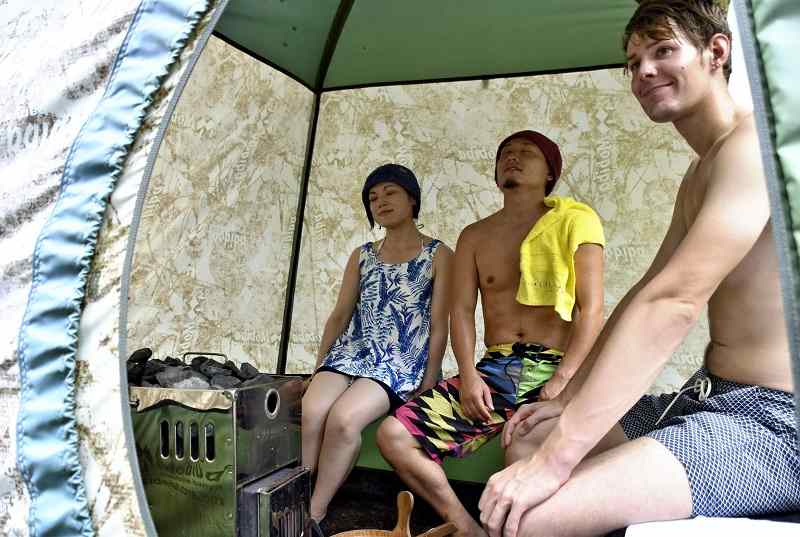 6:54 JST, September 20, 2021
BUNGO-ONO, Oita — Even in the so-called "Onsen Prefecture" rich with hot spring resorts like Yufuin and Beppu, there is a city without a single hot spring.
The municipality of Bungo-Ono, Oita Prefecture, has therefore declared itself a "sauna town" with an emphasis on an outdoor sauna among nature.
The city boasts many outdoor sauna facilities, where people can warm themselves in huts or tent-type sauna, then bathe in a clear river stream.
The city government has focused its attention on making these private facilities a new tourism resource and has started working with them to revitalize the city.
"A sauna-town-declaration" ceremony was held this summer at Lodge Kiyokawa, next to the Okudake River.
"We will work with the community to create a sustainable town that coexists with nature," Mayor Fumitoshi Kawano declared.
Among those invited to the ceremony was sauna blogger Pyry Kontio. A native of Finland, the home of saunas, lives in Tokyo and blogs about saunas all over Japan.
"You can enjoy a sauna here in a wonderful natural setting," the 32-year-old Finn said after cooling himself in the Okudake River. "It's worth visiting, no matter where you are in the country."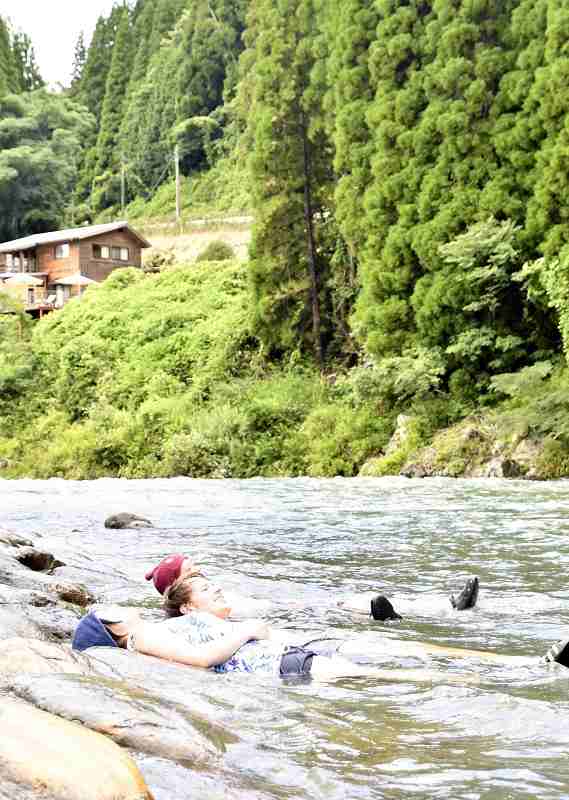 Ken Takahashi, 38 and manager of a guesthouse in the city, proposed the idea of promoting outdoor saunas. He got the idea from the practice of steam baths that people used to enjoy in Bungo-Ono using rock caves.
Takahashi thought Bungo-Ono tourists would be able to experience the wilderness using every sense. He created a sauna-promoting group called "Ii Sauna Lab" together with other lodging facilities and campgrounds, which then led to the municipality declaring itself a sauna town.
There are five facilities in the city where visitors can experience an outdoor sauna.
Based on the guidelines of the Japan Association of Sauna, each facility is operated with countermeasures for the pandemic and recommends customers bathe without talking.
There is a rare, large-scale underwater limestone cave in the Inazumi district of Bungo-Ono. It is said most of the cave was submerged by the eruption of Mt. Aso about 90,000 years ago.
The cave also has tent saunas where visitors can jump into the water right after warming themselves up. The water temperature stays at 16 C year-round in the cave.
The city government has budgeted funds to publicize the outdoor sauna as its newest tourist resource. It plans to solicit ideas from local restaurants for meals to be served after steam baths and encourage them to add it to their menus.
"A new way to enjoy our town is spreading," Takahashi said.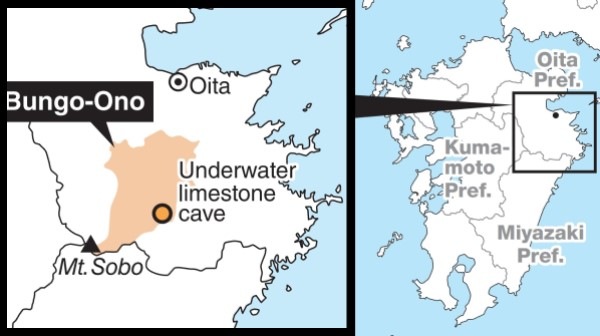 Add TheJapanNews to your Google News feed.