Mie: Night kayakers paddle out to see glowing creatures under a starry sky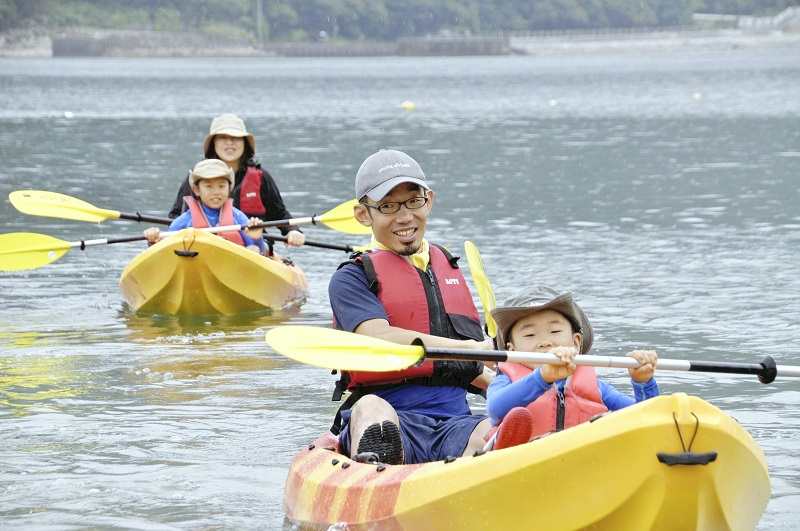 17:32 JST, September 4, 2021
OWASE, Mie — Sea kayak night tours are offered in Owase, Mie Prefecture, with bioluminescence of the Noctiluca glowing pale white while the stars shine above.
"It's quiet at night; the only sound is the waves," said Izumi Hirayama, a sea kayak guide.
Hirayama is head of a group offering night tours at sea among Noctiluca — a single-celled bioluminescent marine organism.
It is held in the Mikisato district in the city, known for beautiful white sandy beaches.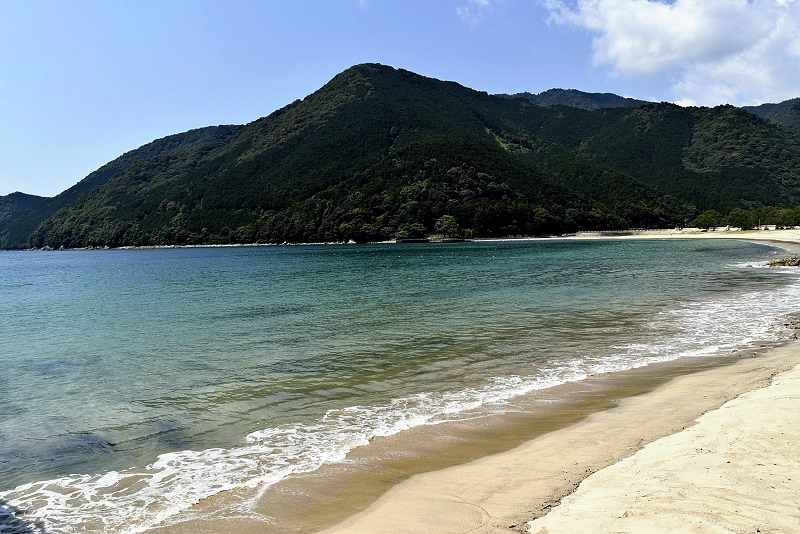 An organizer of nature experience programs, the group Mikisato E-gumi started night tours in 2018 in addition to the daytime tours they have conducted since 2014. The geographical characteristics of the Mikisato area are perfect for night tours. The calm waters in the bay make it easy for kayaks to be taken out in the dark.
A 44-year-old woman who participated in July said she got out of her kayak offshore and tried swimming.
"The water was so clear that I felt like my whole body was enveloped in the glow of the Noctiluca," she said. "It was so beautiful."
Noctiluca is a type of plankton that emits a weak light when stimulated. A few hundred meters from shore away from the city light, the stimulus of moving a paddle causes the organisms to glow. There is also an unobstructed view of the stars, and sometimes, kayakers can see shooting stars.
In the first year, only about 10 people participated in the night tour, but last year, nearly 50 did likely due to the pandemic, which drove many to outdoor recreation. It is also cooler at night, with no need to worry about sunburn or heatstroke.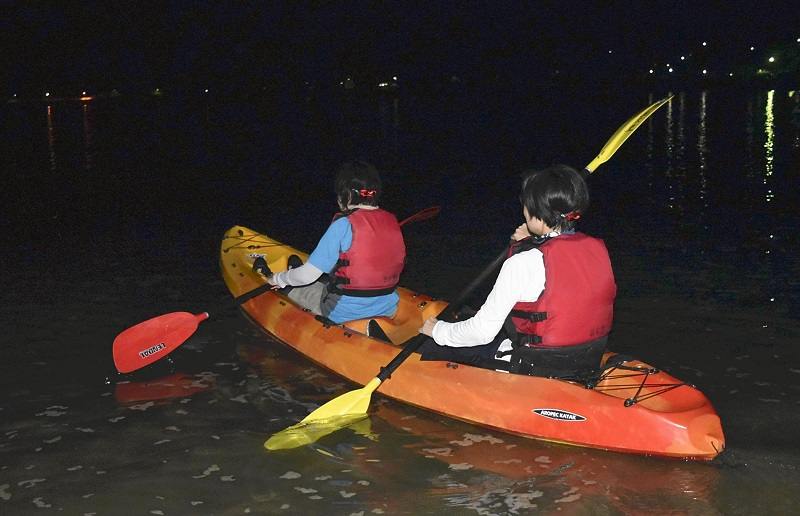 "Float leisurely in the night breeze," Hirayama said.
Many foreigners have participated in the tour, too, as Hirayama can speak English.
Many reservations have already been made for this year, and participation is expected to exceed that of last year.
The tour is only for kayakers who can make turns and other maneuvers. It starts at 7 p.m. and lasts one hour. It is ¥3,500 per person, including rentals, such as kayak, paddle and life jacket. The tour will continue through the end of October.
For more information, visit their official website (http://mikisato-e.com ).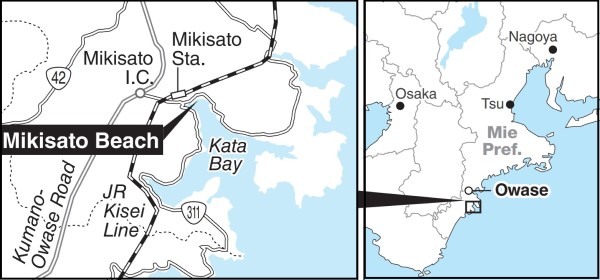 Add TheJapanNews to your Google News feed.