Watermelon farmers enjoy 'good harvest'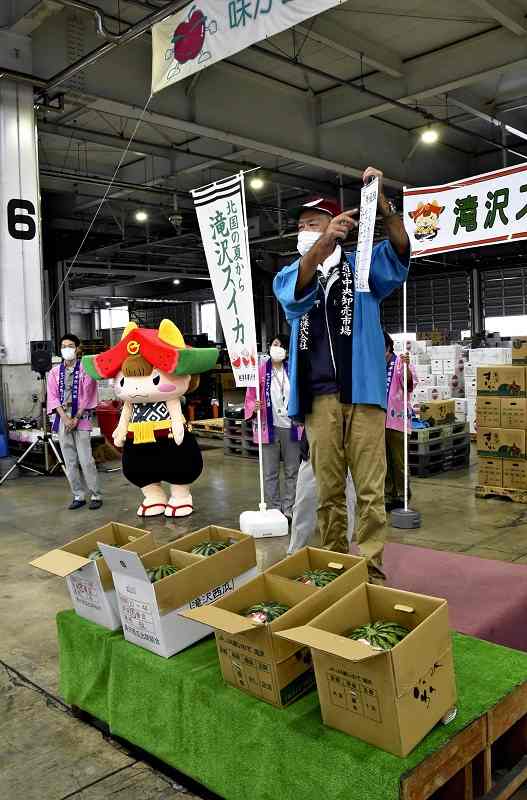 14:37 JST, August 24, 2021
MORIOKA — This year's first auction of Takizawa watermelons was held on July 31 at the Morioka City Central Wholesale Market in Morioka. The neighboring city of Takizawa is Iwate Prefecture's top producer of watermelons.
The massive, sweet watermelons put up for auction ripened thanks to a lack of rain and an extreme temperature difference between day and night. The boisterous voices of merchants bidding for the fruit echoed throughout the auction area from the event's opening at 6:30 a.m., with one watermelon after another being sold. The top bid of ¥50,000 went to a set of two luxury Shu 5L watermelons, each weighing about 10 kilograms.
"It was a good harvest this year," said Yasuto Sakurakoji, 64, operator of a fruit and vegetable shop and the auction's top bidder.
Shipments of watermelon are set to peak around the Obon summer holiday period in mid August.