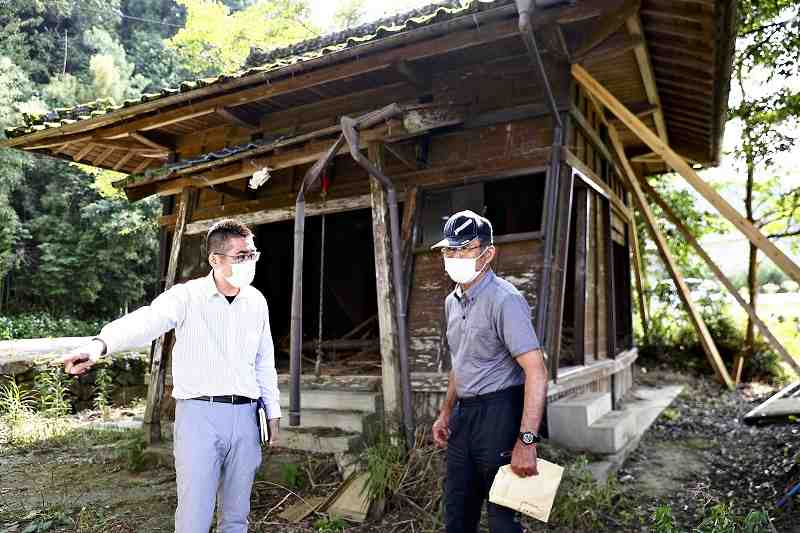 10:34 JST, August 14, 2021
HITOYOSHI, Kumamoto — Fans of the anime "Natsume's Book of Friends" from across Japan helped fund the restoration of a small Buddhist temple badly damaged in torrential rains in Kyushu last July. The temple is among the settings for the anime.
The anime was originally a manga created by Yuki Midorikawa, who hails from the prefecture. The main character of the story is a boy who can see yokai, or Japanese supernatural beings. The stories revolve around his emotional interactions with them.
The anime is set in a rural town rich in nature, modeled on landscapes found in the southern part of Kumamoto Prefecture. The damaged Bishamondo temple, among the settings used, is located in the Okaki district in Hitoyoshi and is said to have a history dating back to over 400 years.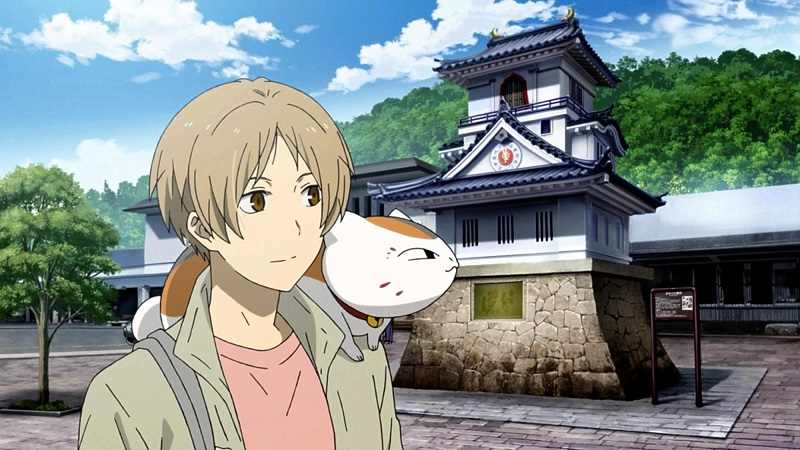 The Okaki district served as inspiration for much of the scenery that appears in "Natsume's Book of Friends." Along with Bishamondo, the Benitori and Tengu bridges that extend over the Kuma River are also used as models. Anime fans from across Japan have been visiting the district since 2008, when the anime series began airing.
About 60 households in the district were flooded during the torrential rains last year. The Bishamondo temple in the Kuma River basin was flooded nearly up to the ceiling and suffered heavy damage. While at high risk collapsing, it was difficult for the residents to restore the building on their own as it would cost as much as ¥3.3 million.
The residents felt they would have no choice but to dismantle the building.
In May this year, noticing the Bishamondo temple is well known among anime fans, residents launched a crowdfunding campaign. In just one month, 227 people donated ¥3.38 million, exceeding the goal.
Messages of encouragement also poured in, such as, "When I heard it was about 'Natsume's Book of Friends,' I couldn't just do nothing."
"On top of the disaster volunteers, we must thank many people for supporting us," said Kunihiro Ichihashi, the head of the neighborhood association.
In hopes of helping revitalize the area, a video of the anime characters visiting places in the district was also put up on the Kumamoto Prefectural Tourism Federation's website.
Restoration work on Bishamondo will begin around September and is scheduled to be completed by the end of this fiscal year.
"The restored Bishamondo can provide emotional support to the local residents," said Takanori Kubota, an architect and heritage manager who specializes in the preservation and restoration of historical buildings. Kubota is involved in the temple restoration and had proposed collecting donations through crowdfunding.
"I want to make this project a symbol of reconstruction and hope it will lead to future benefits," Kubota said.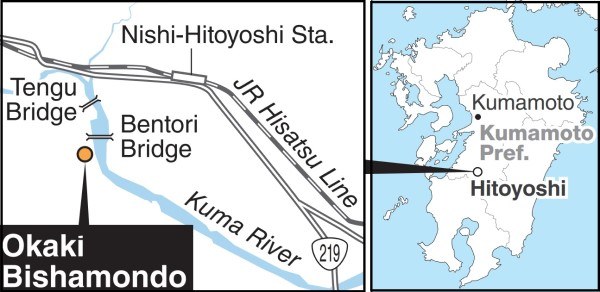 Add TheJapanNews to your Google News feed.