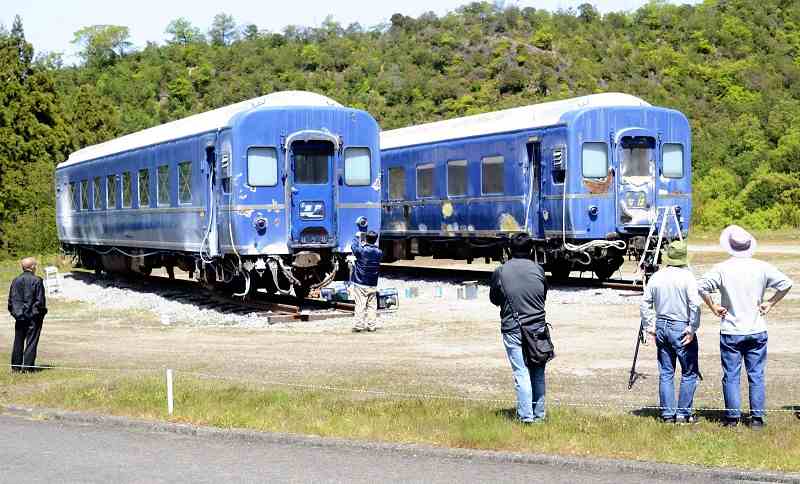 9:16 JST, May 22, 2021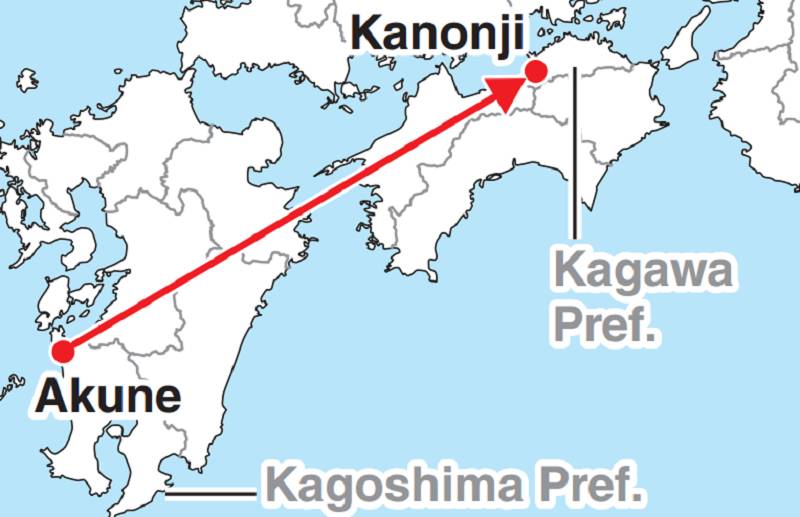 KANONJI, Kagawa — Two retired sleeper train cars that had been left out in the open for about seven years in Kyushu are being renovated to become lodgings for those doing the famed Shikoku 88-temple pilgrimage.
The cars, used for a service dubbed the "blue train," were transported from Akune, Kagoshima Prefecture, and placed in Kanonji, Kagawa Prefecture, in front of a ropeway station leading to Unpen Temple, one of the 88 Shikoku sacred sites.
Rust is being removed before repainting the cars. Damaged equipment and water systems are also being repaired. The goal is to begin accepting pilgrims, called henro, this autumn.
The cars had served a Japan Railway sleeper express connecting the Kansai region and Kyushu, but were retired in 2008 due to aging. They were then used as simple accommodations in Akune, but sluggish business forced the accommodations to close in 2014.
Masaki Kishii, 60, a railroad enthusiast who runs an udon noodle restaurant in Zentsuji, Kagawa Prefecture, learned about the cars and bought them in June 2020. Kishii and his wife raised about ¥14 million through crowdfunding from about 900 people to pay for the transportation of the cars and repairs.
They plan to install a roof over the cars and open an udon restaurant next to them. The couple is also considering opening a tourist farm where visitors can pick fruit.
"I want to transform them into a place where guests keep wanting to come back," Kishii said.
Add TheJapanNews to your Google News feed.