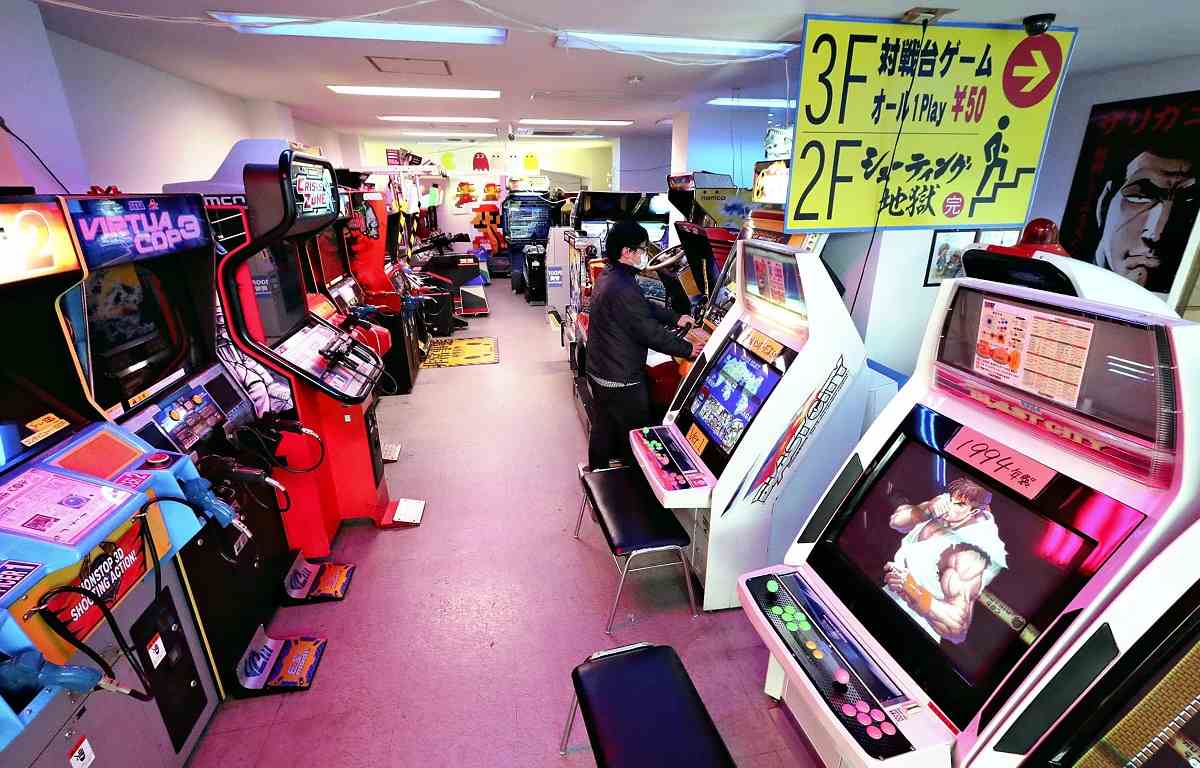 18:00 JST, February 26, 2021
OSAKA — Shinsekai, a downtown district in Naniwa Ward, Osaka, is sacred ground for fans of coin-operated retro arcade games.
The attraction of the district for retro gamers is the presence of multiple arcades packed with game machines that were popular in the 1980s and 1990s. While Shinsekai and its famous landmark Tsutenkaku Tower have been rather quiet amid the ongoing novel coronavirus crisis, operators there have been making innovative efforts to attract customers.
Situated about 100 meters northwest of Tsutenkaku, the Zarigani (crayfish) arcade is loaded with about 200 retro machines including "OutRun," a driving game with energetic lo-fi music. As manufacturers have ceased maintenance services for many of the games, messages such as "National Treasure" and "Please take good care of this" are attached to them.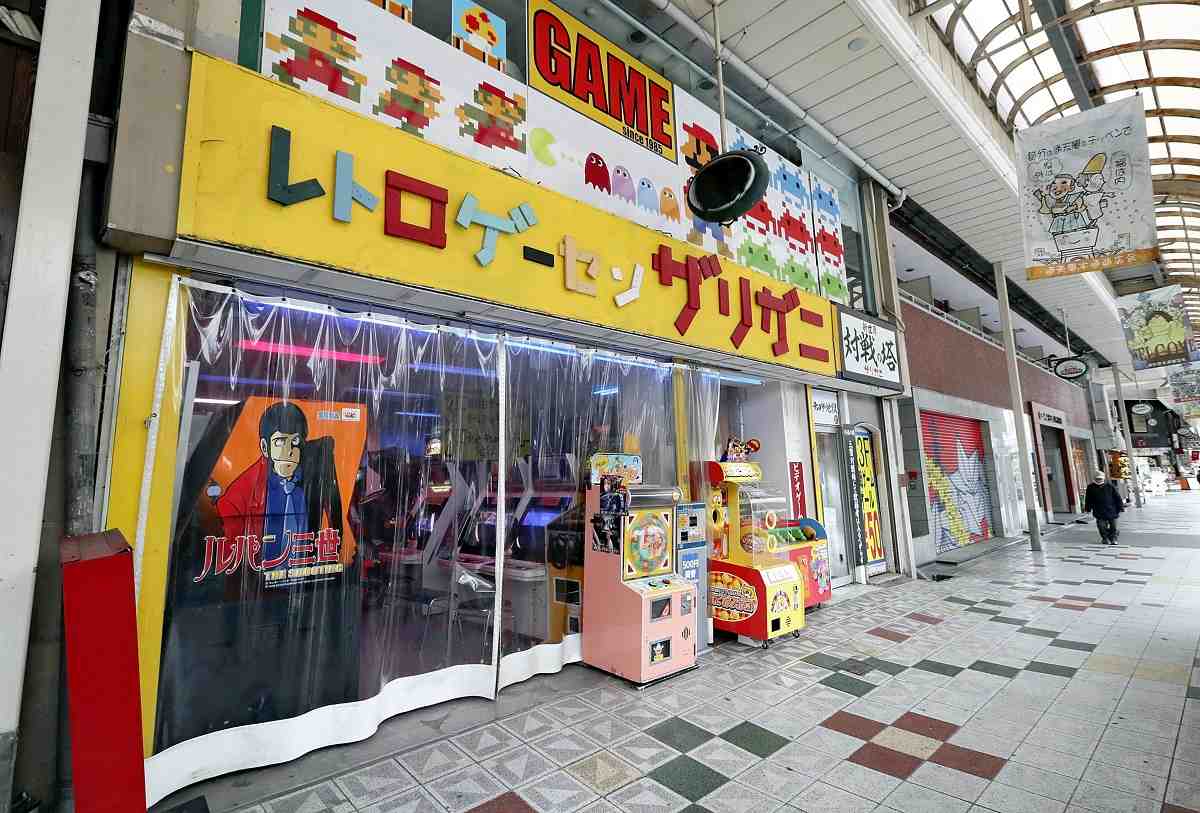 Much of what's on offer was originally curated by a real estate business operator in Osaka Prefecture as a hobby. After he passed away, his family took over his dream of creating an entertainment space that many people could enjoy and opened Zarigani in December 2016.
Information then spread on the internet, with people saying, "There are many games that can only be played here," and enthusiasts from around the world began to pour in. The old-school atmosphere has attracted some female customers who say the setup is photo-worthy.
Some acquaintances later stepped in and with a few helping hands. They accumulated enough retro games to open two sister shops in the Shinsekai district. Akira Nakagawa, 25, manager of all the locations, said, "Shinsekai has a 'deep Osaka' vibe, and the arcades have also matched well with it."
Entertainment for workers
Shinsekai was once known as a "workers' town," and some of the arcades have long been a go-to spot for blue-collar workers to blow off some steam.
One such place is Kasuga Amusement Arcade, which has been in business for nearly half a century in Janjan Yokocho alley, a shopping street lined with Osaka delicacy kushi-katsu (deep-fried meat and vegetable skewers) restaurants. Most of the customers are men in their 50s to 70s who are passionate about games such as mahjong and slot machines.
The entertainment center was opened around 1970 by the parents of the current manager, Susumu Kobayashi, and during the nation's high economic growth period, it was filled with the enthusiasm of people who enjoyed drinking nearby.
Plenty of the regulars from those days still frequent the place today.
"I think I know at least 200 customers." Kobayashi said.
The cost to play is as low as ¥50 per game. A 46-year-old man from Kyoto said he comes about once a month.
"It's inexpensive and the staff are friendly, and that keeps me coming back," he said.
The arcade used to stock new games, but "we couldn't keep up with them, so we started to stock only old games," said Kobayashi. Recently, an increasing number of younger customers have been coming in because they find it unusual.
Help from 'Golgo 13'
In the Shinsekai district, the number of people coming and going has plummeted due to the coronavirus crisis. Under such circumstances, Zarigani's sister shop Cho Zarigani (super crayfish) has collaborated with the popular manga "Golgo 13."
When it opened in November last year, the owner called on the manga's author, Takao Saito, to help the struggling community, and obtained special permission to use the manga's character.
In addition to a shooting game featuring Duke Togo, the main character of the manga, the arcade put up posters depicting Togo calling on customers to have some kushi-katsu before going home, after playing the game at Zarigani.
Despite measures such as the installation of disinfectant dispensers, visitors remain few and far between. The situation continues to be difficult due to the recent declaration of another state of emergency.
Nakagawa hopes that "everyone will be able to come and play in peace soon."
At Zarigani, I tried playing "Puyo Puyo," a game I was crazy about as a child. Playing the game brought back memories of heading out to a local arcade, my hands stuffed with coins.
In my opinion, this is a place that can make any grownup remember what it's like to feel like a child again.
Extend your trip!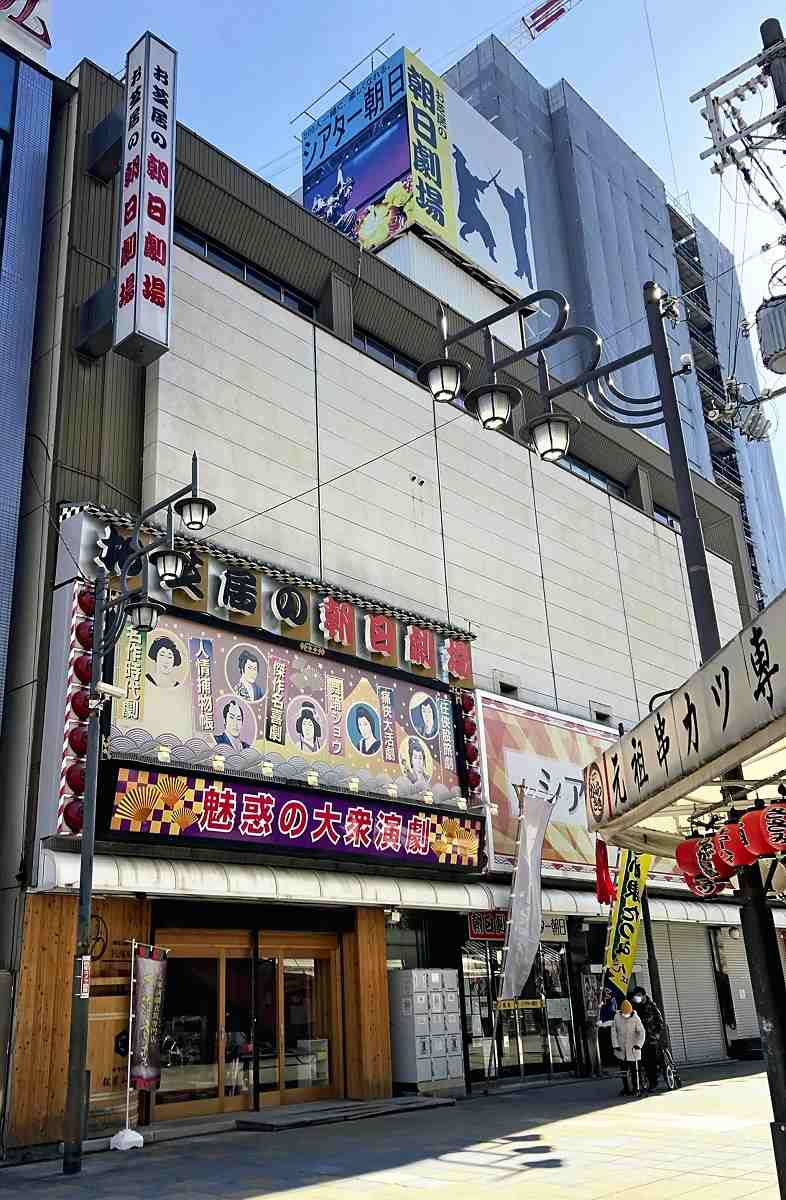 ---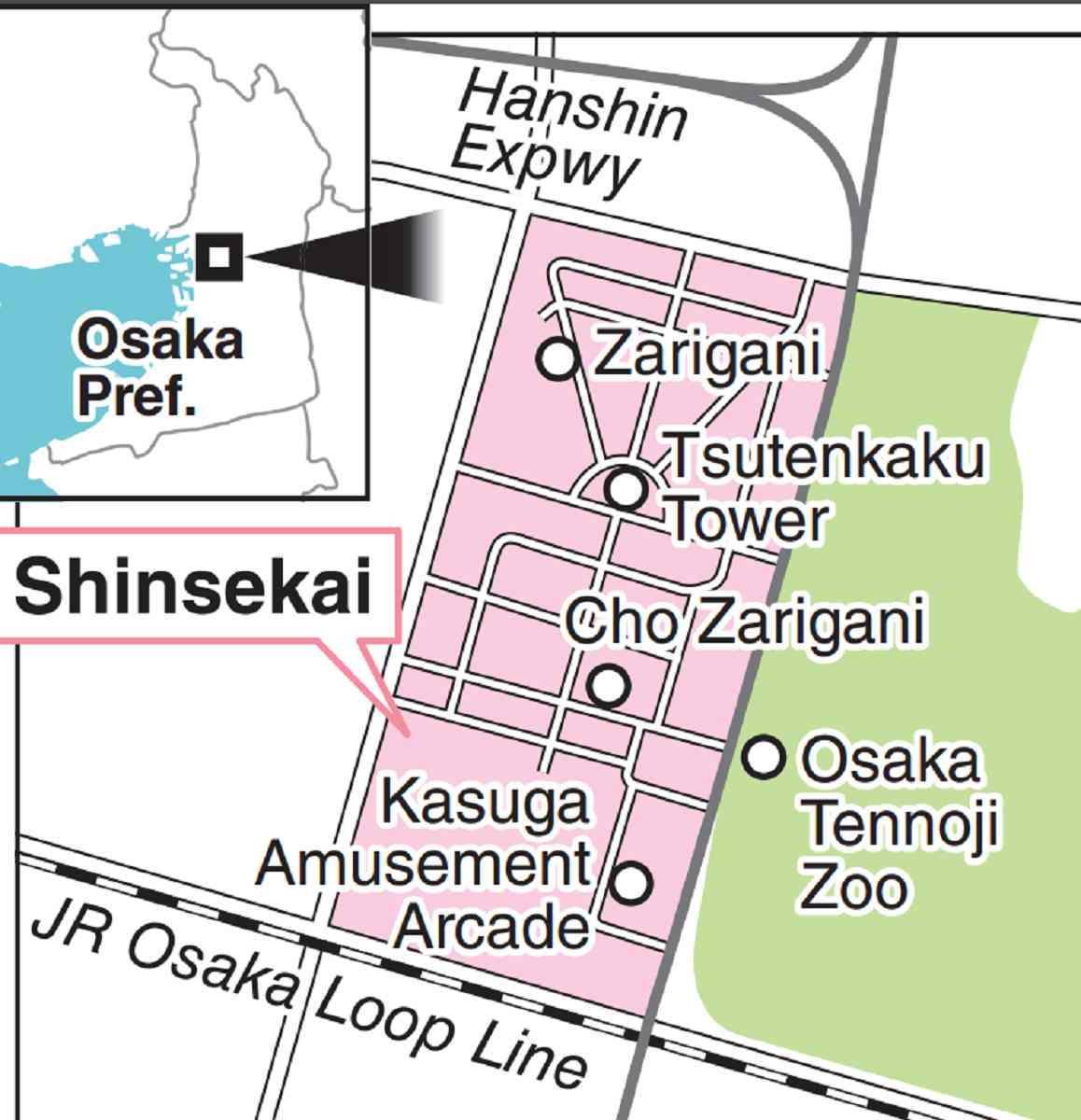 Asahi Theater
A long-established mass entertainment theater that opened in the late Meiji era (1868-1912). It was once closed due to the movie boom, but reopened in 1977. Today, theater companies from all over Japan perform samurai dramas and other plays almost every day, passing on mass entertainment culture.
---
Add TheJapanNews to your Google News feed.