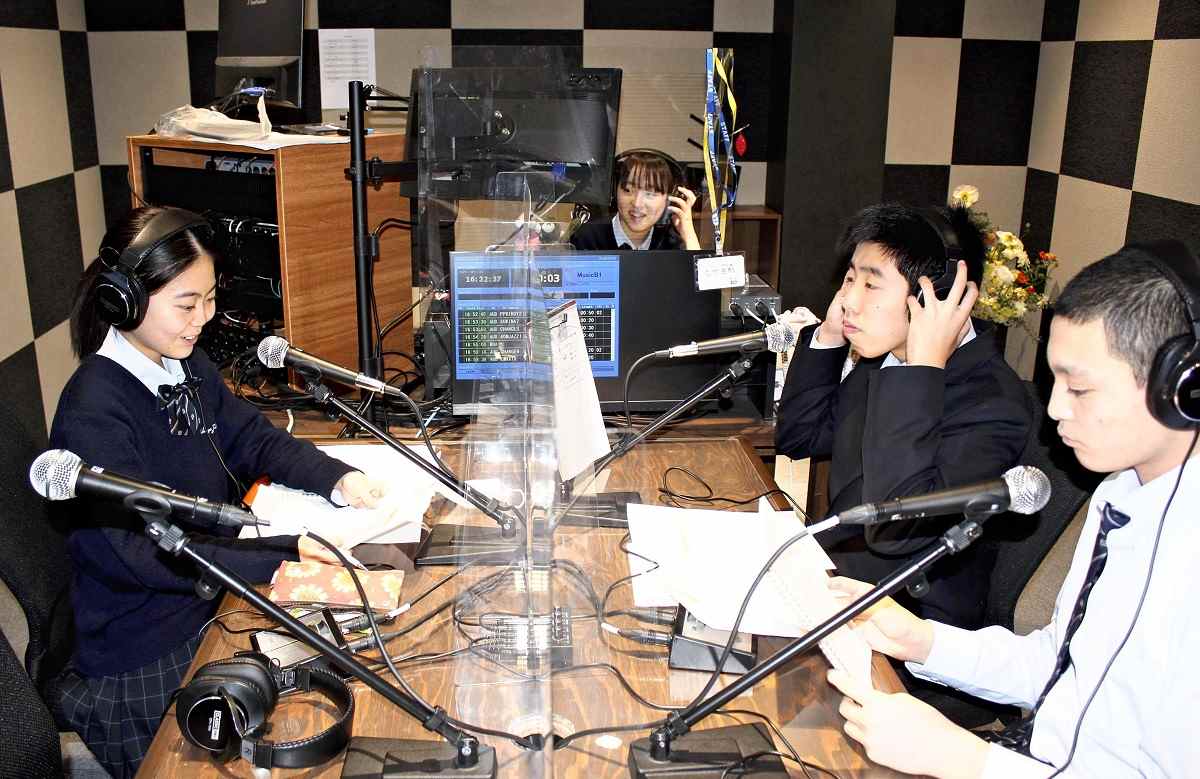 14:32 JST, February 23, 2021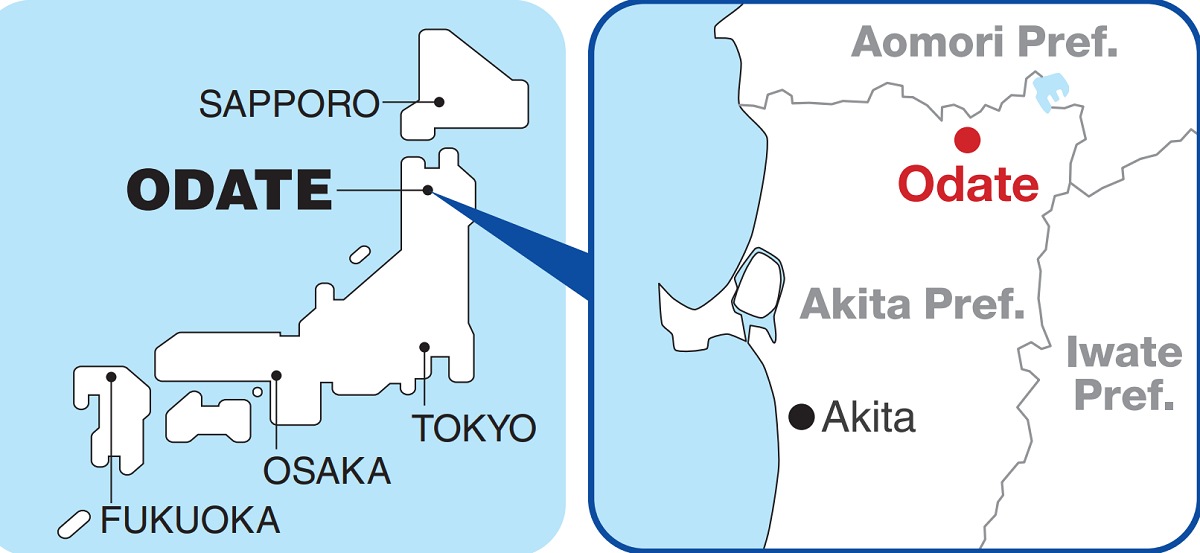 ODATE, Akita — Junior high school students in Odate, Akita Prefecture who launched a weekly radio program at a local station in January have found fame on the airwaves.
The program, hosted and produced by Hokuyo Junior High School in Odate, is broadcast by FM Radio Odate (81.4 MHz), the seventh community radio station established in the prefecture.
Once a week after school, the students meet to plan the themes and structure of the one-hour program. They speak in energetic voices, and contemplate how to best deliver the content for radio.
Evening Odate
The live program, called Evening Odate, is broadcast from 5 p.m. every Wednesday.
On Jan. 20, the day the program was launched, four students in their first and second years at the school gathered at the radio station near the school. At the beginning of the show, one of them said into a microphone, "Students from Hokuyo Junior High School are hosting this program."
In the program, the students covered topics that included classrooms during the pandemic and books they recommend, such as a masterpiece "short-short" story written by author Shinichi Hoshi.
For original content, the students reported on muscle-toning exercises in baseball and track and field clubs, in addition to how the brass band club is practicing for their performance in the upcoming graduation ceremony.
Youthful take
The program proceeded smoothly with topics and narratives typical of junior high school students. The students even took on the role of sound mixers.
Kesshin Shibata, 13, a first-year student, spoke calmly in the program, but he later said, "I was so nervous I though my heart would pop out of my mouth."
Riko Matsuzawa, 14, a second-year student, said, "We have strong ties with the local community, so I'd like to tell people about the community and us from the perspective of junior high school students."
Fresh air on air
"Students are contributing to the community while honing their abilities to express themselves," said Takumi Itaba, the principal of the junior high school. "The students can bring the skills they acquired in this hometown career education [of making the radio program] back to school, and share what they learned with other students."
The students began practicing to make the radio program in November. They will take turns broadcasting in three groups of four.
"I think [a radio program] where students are involved from planning to hosting throughout the year is rare in Japan," said Akiko Koyama, the director of the radio station.
"The first broadcast was a great success thanks to their brilliant efforts," she added. "I cried when I listened to it."
Add TheJapanNews to your Google News feed.