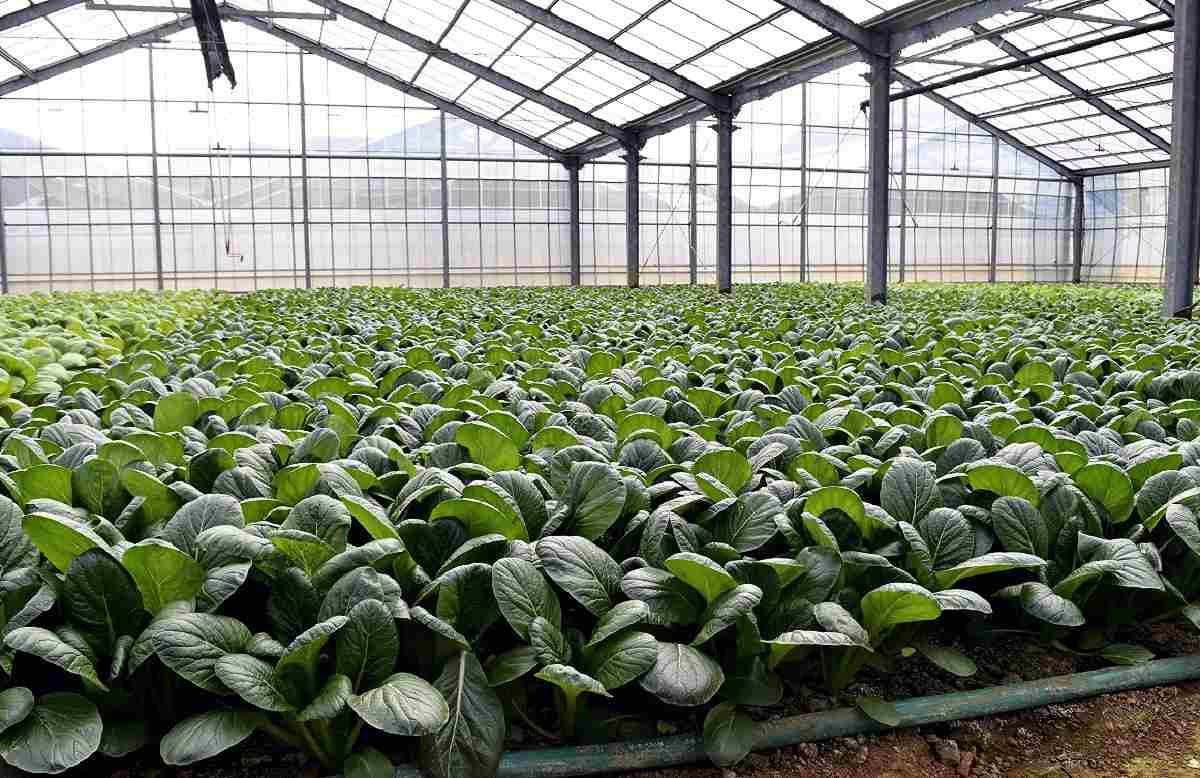 16:19 JST, February 2, 2021
Komatsuna, also known as Japanese mustard spinach, is a major feature of menus throughout Tokyo's Edogawa Ward. Out of curiosity, I decided to do some research to find out why the ward is the top producer of komatsuna in Tokyo. I also wanted to unravel a theory about the origin of the name "komatsuna." So I set out to learn more about the history of Edogawa and komatsuna, the popular leafy green.
To begin my journey, I visited Ishikawa Noen, a komatsuna farm that dates back to the Edo period (1603-1868), to discover why komatsuna farming thrives in Edogawa. Upon arrival at the farming family's greenhouse, situated in a residential area near Mizue Station, I was greeted with the wondrous sight of komatsuna growing in abundance.
"Komatsuna is a cost-effective vegetable that can be harvested many times a year. Also, growing komatsuna is suited to Edogawa, which has small farmland," said Tetsuyoshi Ishikawa, 51, the sixth-generation head of the farming family.
Edogawa Ward, where residential development is still underway, is a bedroom community of central Tokyo. Although the ward has a population of about 700,000 today, it used to be dominated by rice paddies and vegetable fields. The farming area was gradually converted into residential areas during the high economic growth period after the end of World War II and the bubble economy in the late 1980s, when urban farming was becoming mainstream with the adaption of small farming areas to grow products with added values.
Ishikawa Noen, for instance, stopped growing cucumbers and eggplants and switched to solely focus on komatsuna. Komatsuna grown in greenhouses can be harvested and shipped in only a month or two after planting the seeds. Ishikawa Noen harvests komatsuna five to six times a year, which is highly profitable, Ishikawa said.
Edogawa's proximity to the Toyosu and Ota wholesale markets is also a great geographical advantage for growing komatsuna, whose freshness does not last long.
According to a survey by the Tokyo metropolitan government, Edogawa Ward produced 2,848 tons of komatsuna in 2018, far surpassing the second-ranking Katsushika Ward, which yielded 765 tons. Fresh komatsuna produced in Edogawa attracts many chefs. It is also supplied to luxury restaurants and hotels.
Ishikawa proudly shared his farm's business strategy. "We focused on growing komatsuna alone to find a way to survive in urban farming. And it has worked well," he said.
Edogawa's komatsuna past
There are some events in history that highlight Edogawa's relationship with komatsuna.
One such occasion is the naming of the vegetable. Tokugawa Yoshimune, the eighth shogun of the Edo shogunate, is said to have been responsible for giving it the name "komatsuna" — an act that apparently occurred during a visit to the area.
Chihoko Kamei, a folklorist who has authored such books as "Komatsuna no Sato" (The village of komatsuna), said that the area in present-day Edogawa Ward was a wetland in the 1700s with many swamps and ponds, and falconry was frequently conducted there.
The shogun Yoshimune often enjoyed falconry in this area and dined at local shrines and temples at that time. The head priest at Mamai Shrine, present-day Katori Shrine and one of the shrines the shogun frequented, was Kamei Izumi-no-kami, an ancestor of the folklorist Kamei.
When the shrine received the shogun in 1719, the head priest was worried that there were no specialty dishes to serve him. He then got an idea to add a locally grown leaf vegetable to a clear soup with mochi. The soup was served to the shogun for lunch and he liked it very much. Legend says that Yoshimune heard that the vegetable had no name and named it "komatsuna" after the area, which was called Nishi-komatsu-gawa village at that time.
"Komatsuna is in season in winter. Yoshimune may have been impressed by its freshness and crunchy texture when eating it in winter," Kamei said.
Komatsuna with an array of foods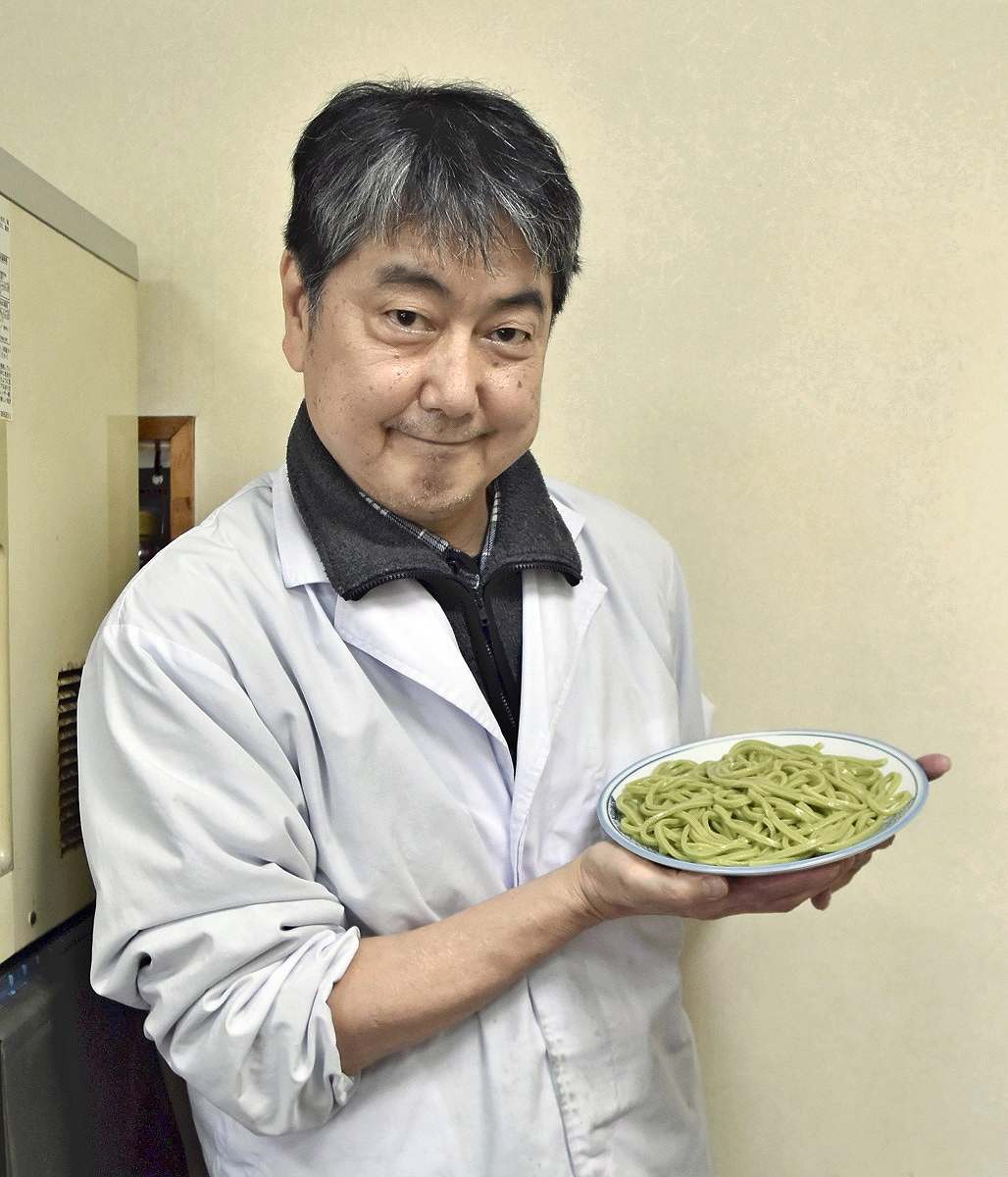 Curry, chiffon cake, and even dorayaki, Japanese pancake with sweet azuki-bean paste, are among a variety of foods that feature komatsuna. And they are all available at over 50 restaurants and stores in the ward.
The Japanese noodle shop Choju-an started serving komatsuna udon in 2005 and komatsuna soba in 2007. Komatsuna udon, which features chewy noodle dough mixed with komatsuna paste, is the shop's signature dish these days.
The restaurant owner Shigekazu Tomii said, "I hope many local restaurants continue serving unique dishes using komatsuna, so we can spread the image of Edogawa as 'a town of komatsuna' among many people."
The ward government supports these efforts by annually publishing, since fiscal 2014, "Komatsuna-ryoku" (Komatsuna power), a booklet conveying the appeal of komatsuna produced in Edogawa and listing restaurants that serve komatsuna dishes.
Komatsuna has become one of the most popular local products in Edogawa Ward since the Edo period. The tradition has been handed down to today's generation and will continue on thanks to the efforts of various people.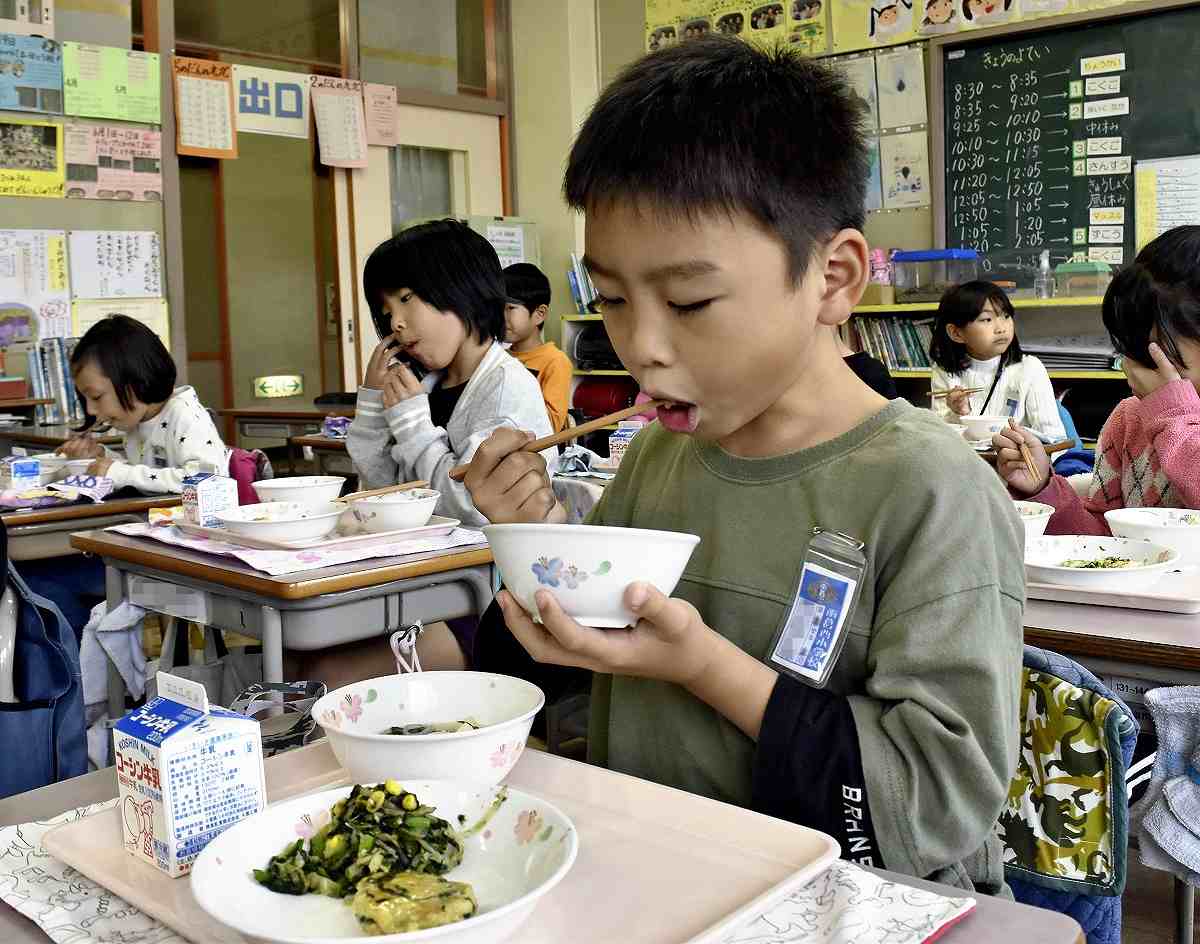 Add TheJapanNews to your Google News feed.