Fukuoka: Hooded women reach for luck, laughs in eccentric 'sumo' event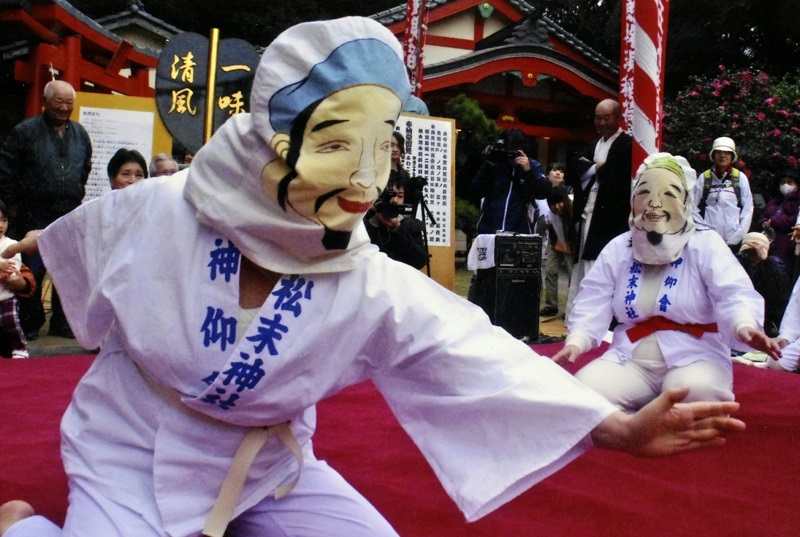 17:02 JST, January 29, 2021
ITOSHIMA, Fukuoka — An eccentric women's sumo event in which wrestlers compete while wearing hoods against opponents they can't see is held at a shrine in Itoshima, Fukuoka Prefecture, in December every year.
Wrestlers go back and forth on their knees at the eye-catching event blindly searching for one another as the crowd's cheers of "More to the right," "You're going too far," echo across the shrine grounds making it all the more exciting.
The event, which started after World War II, is held during a festival at Masuegoro Inari Shrine and the women wear the hoods of Shichifukujin, the seven gods of good fortune, as they compete in a four-meter square mat ring. The winner is declared by pushing her opponent down.
Divided into East and West, there are 26 women wrestlers. Chikako Nishi, 62, has been yokozuna of the West for over a decade and participates under the name of Onishiyama. She was in her early 30s when she made her debut after being invited by another wrestler, but in the beginning she was worried about competing against someone she couldn't see.
As she wrestled blindly in the hood listening to the laugher from those around her, she realized that the event was bringing energy to the community and making people relax. Since then, she has been wearing her favorite pink sumo belt for about 30 years. It is said that some look forward to Onishiyama's fights every year because she does not fall down easily.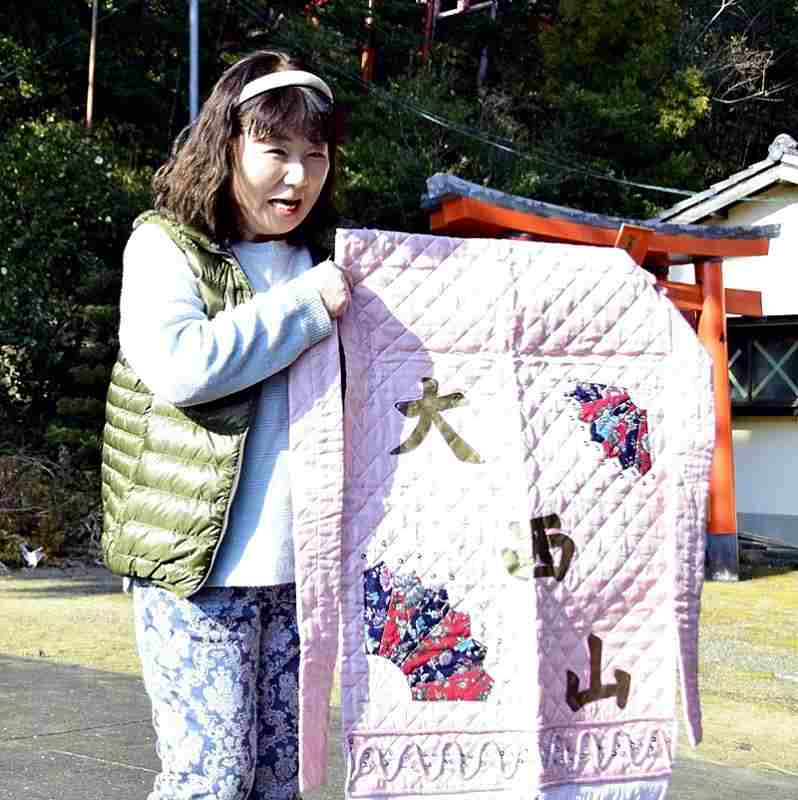 At the start of her bouts, she waves her hands to charm the crowd and exaggerates her thoughts with gestures. While entertaining audiences, she steadily keeps on winning.
However, in November 2019 the yokozuna fractured her hip. And even after surgery she hasn't been able to regain the strength in her waist. She worked hard in rehabilitation and recovered enough to be able to return to work. This winter's event was canceled due to the spread of the novel coronavirus, so she has refocused and is training by cycling and doing other physical activities.
"I'll definitely step into the ring again, and I'm going to laugh with everyone," she said.
Add TheJapanNews to your Google News feed.