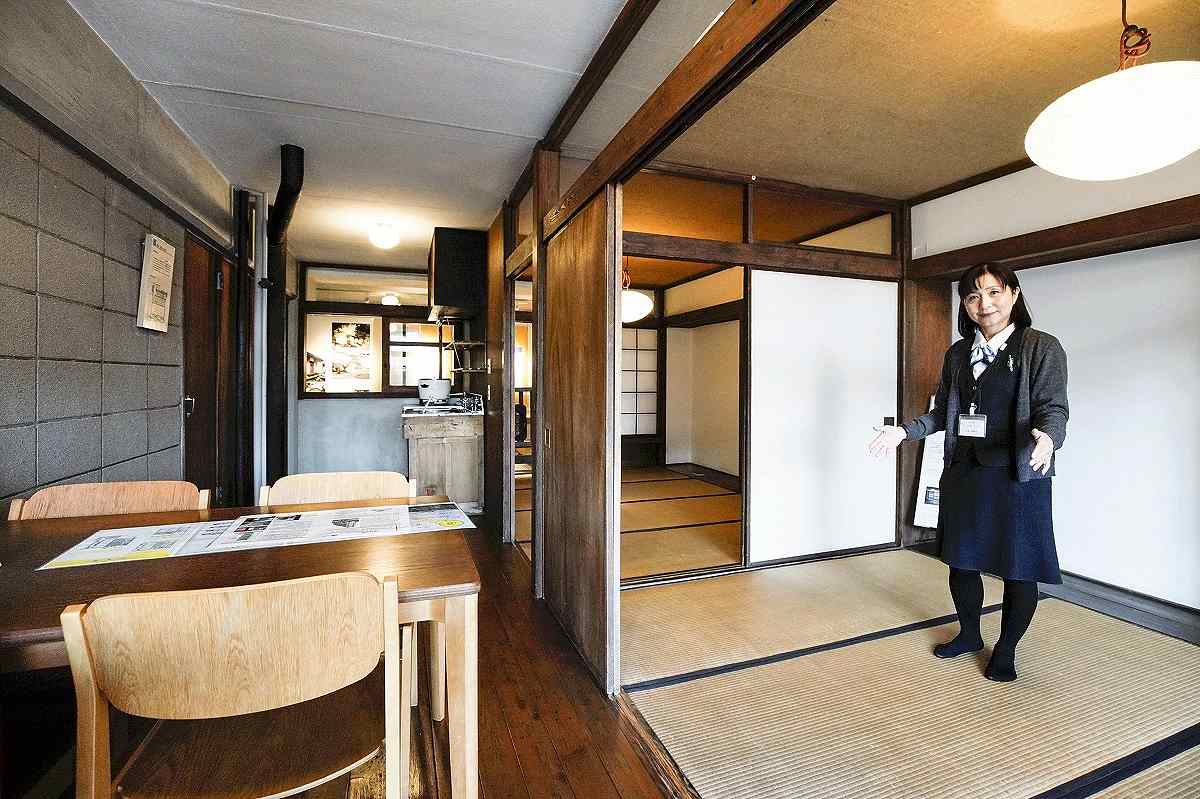 12:58 JST, January 26, 2021
Living in a danchi, or a large collective housing complex, was the dream of many during Japan's period of high economic growth from the mid-1950s to the early 1970s. Residents of these complexes provided by the Japan Housing Corporation, or Urban Renaissance Agency as it's known today, were enviously dubbed "danchi-zoku," which loosely translates to "tribes" living in danchi.
Many such complexes were built from the period before World War II to the period of high economic growth, but recent redevelopment projects have caused them to disappear one after another.
The interiors of some of these facilities have been preserved and are on display at the Housing Apartment History Hall, a museum operated by the Urban Renaissance Agency dedicated to displaying mementos from the housing units of yesteryear. Those who visit the museum in Hachioji, Tokyo, can get a glimpse at the way lifestyles have changed over several decades.
One of the museum's exhibits comes from the Dojunkai Daikanyama Apartments that once stood in Shibuya Ward, Tokyo. These apartments were built in 1927 by the now defunct Dojunkai, which was established to facilitate reconstruction following the Great Kanto Earthquake of 1923.
The Daikanyama apartments were at the forefront of a wave of modern reinforced concrete housing complexes. Each family unit was designed with two rooms, a kitchen and a flush toilet. It was surprising that there was also a rubbish chute in the kitchen.
Each unit was relatively small, having only 28 square meters of floor space. However, their popularity lay in the fact that they came bundled with basic utilities — electricity, gas and water.
When the Japan Housing Corporation built the Hasune Danchi housing complex in Itabashi Ward, Tokyo, in 1957, it introduced the "dining kitchen," a Japanese-English phrase commonly abbreviated as DK that denotes a dining room combined with a kitchen. A 2DK layout — two bedrooms with a dining kitchen — became a mainstay of the corporation's complexes.
Around this time, eating and sleeping in separate rooms had become commonplace. The monthly rent for one of these units was ¥4,500. This was during a period when the average annual income for a 33-year-old company employee was said to be around ¥335,000. To live in such a unit equipped with modern home appliances such as a refrigerator was a dream held by many at the time.
Built in 1958, the 10-story Harumi High-rise Apartments in Chuo Ward, Tokyo, were designed by renowned architect Kunio Maekawa, designer of the Tokyo Bunka Kaikan hall.
This complex, which boasted an open atmosphere, was the first Japan Housing Corporation complex to be equipped with elevators. These elevators only stopped on certain floors. The other floors didn't have corridors for common use. While this made the units on the elevator-less floors more spacious, it also made their monthly rent more expensive. The museum also has exhibits featuring two-story terraced homes, each equipped with a garden, and the evolution of bathrooms and kitchens over time can also be seen.
"I hope that visitors will enjoy picturing how life was during those times," said Yuji Masushige, an Urban Renaissance Agency official. "Depending on their age, some visitors may feel nostalgic, while others will see a world like they've never seen before."
Housing Apartment History Hall:
2683-3, Ishikawamachi, Hachioji, Tokyo
Add TheJapanNews to your Google News feed.