Tokyo Store Has Modern Take on Ohagi Rice Balls; Custom-made Ohagi Brimming with Creativity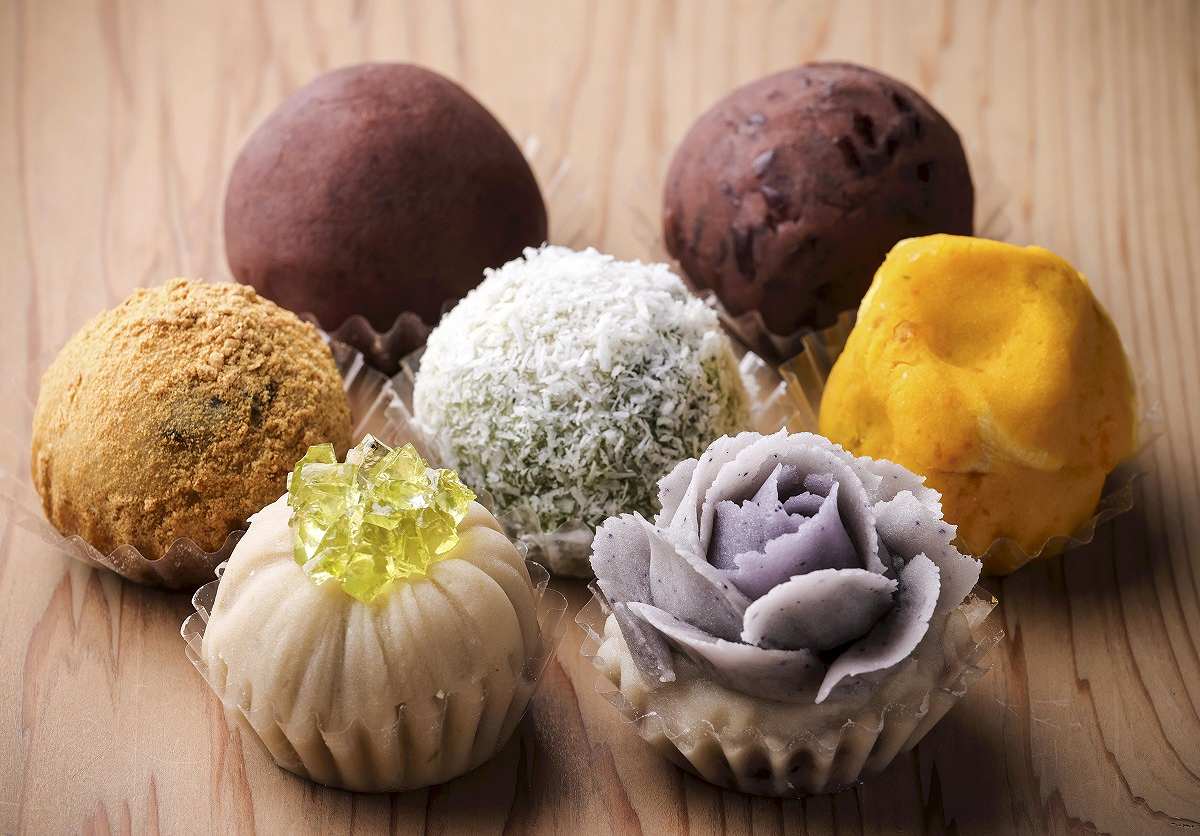 16:30 JST, November 12, 2023
Ohagi rice balls coated with sweet bean paste have caught the attention of many people due to their sophisticated shapes and colors and distinctive tastes. I visited a store selling handmade ohagi that are creatively designed.
Takeno to Ohagi in Setagaya Ward, Tokyo, sells five kinds of ohagi on a day-to-day rotating basis, in addition to the regular kinds featuring koshian smooth sweet bean paste and tsubuan coarse sweet bean paste. "I want customers to enjoy as many flavors as possible," said Hiroki Ogawa, the representative of the store.
What first caught my eye was the ohagi made with Shine Muscat grapes and yuzu citrus pepper. The grape was covered in a thin layer of mochi rice wrapped in a white bean paste mixed with yuzu citrus pepper. The juice of the grape came out as soon as I bit into it, and the spicy flavor of the yuzu citrus pepper complemented the bean paste. The taste was refreshing and lingered on my tongue.
Another creative beauty was an ohagi that looked more like a rose than a rice ball. Its 'petals' were made of white bean paste mixed with blueberry puree, creating a beautiful gradation of purple and white. The chopped dried banana beneath the bean paste contributed an interesting accent to the texture.
The petals are made by putting sweet bean paste into a pastry bag and then piping it onto mochi rice rolled into a ball. According to the store, they beat the piping tips to make them thinner and use different tips depending on the various kinds of 'flowers'. Putting different colors of bean pastes in the same pastry bag allows them to create various variations.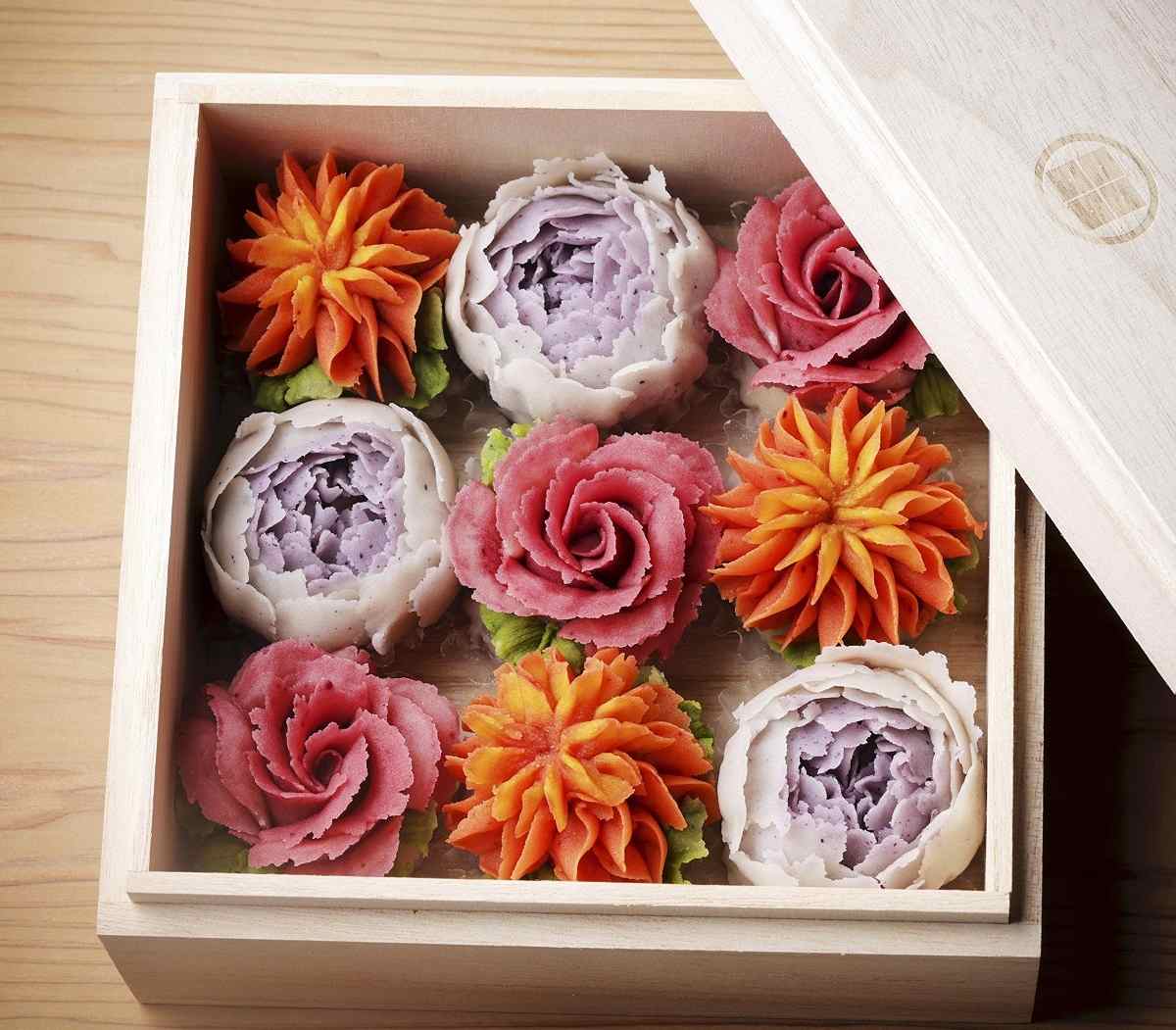 Ogawa's modern take on ohagi began after seeing decorated cupcakes from the United States. He has made more than 200 kinds of ohagi by taking inspiration from seasonal flowers and using seasonal ingredients.
The store's ohagi are so creative that some seem to go beyond the boundaries of confectionery, such as one topped with grilled eggplant with sweet miso paste. "I'll be happy if our ohagi help our customers get a sense of each season and have a relaxing time," Ogawa said.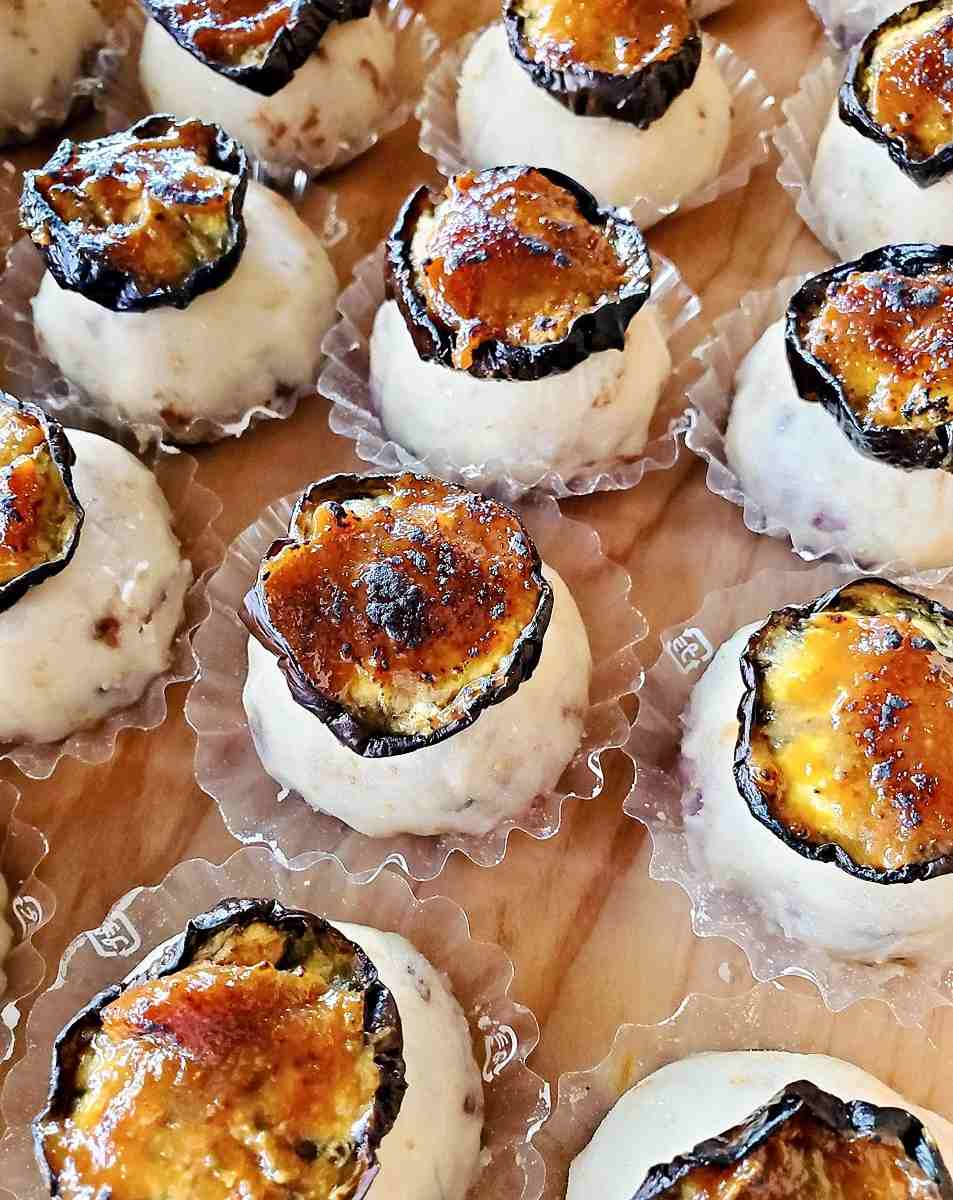 The store also offers custom-made ohagi. Customers can pick elements such as the shape and color shade, with the completed rice balls arranged in a wooden box. Customers also can ask the store to make ohagi based on pictures or key words. "We can make ohagi featuring flowers and colors of your choice. They're also good gifts for your loved ones," Ogawa said.
Ohagi with spice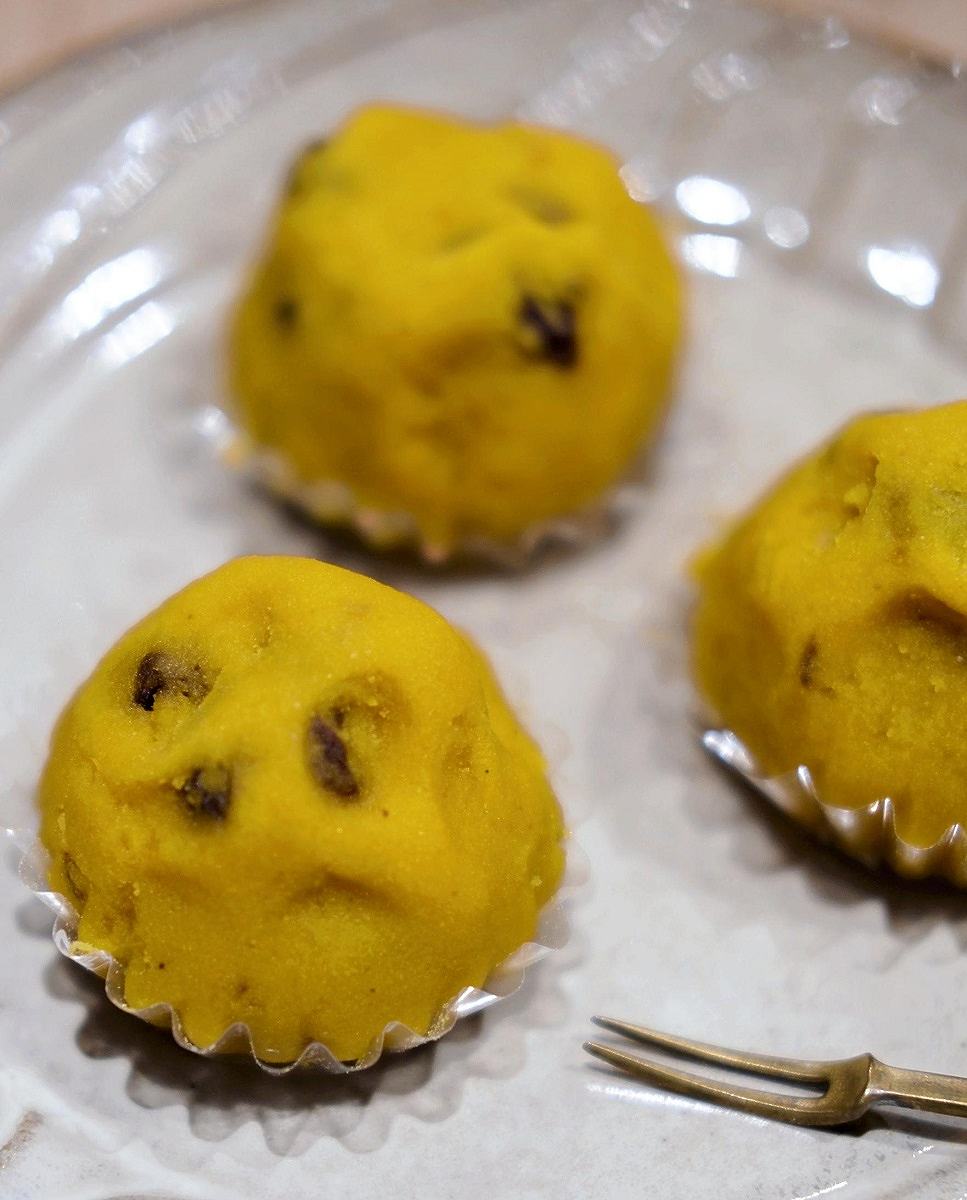 Ogawa shared a recipe for pumpkin spice ohagi that makes 12 rice balls.
First, wash 150 grams of mochi rice in a colander and drain the excess water. Put the rice and 200 ml of water in a rice cooker.
Next, heat 80 grams of pumpkin without the rind and seeds in a microwave at 600 watts for about two minutes. Put the heated pumpkin in a bowl and mash it into a paste with a wooden spatula or a spoon.
Add 240 grams of commercially available white sweet bean paste and 20 grams of chopped dried raisins to the pumpkin paste and lightly mix. Add a bit of nutmeg and a pinch of cumin seeds. Mix well while checking the taste to make the paste.
Divide the cooked mochi rice into 12 equal portions. Roll each portion into a ball, then wrap each in the sweet paste and form the shape.
"The ohagi tastes refreshing and sweet thanks to the spices. It's perfect for autumn so I'd like many people to try it," Ogawa said.
Add TheJapanNews to your Google News feed.