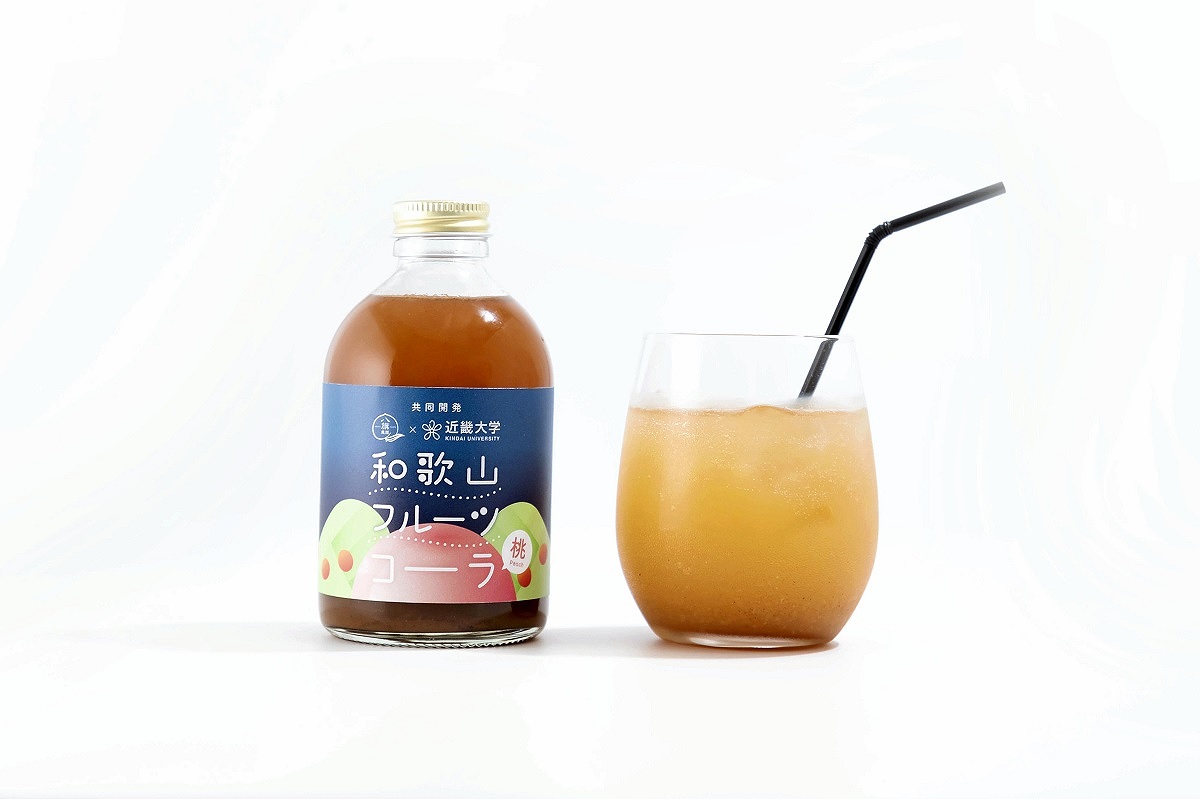 19:00 JST, September 10, 2023
WAKAYAMA — A new craft cola using specialty peaches from Kinokawa, Wakayama Prefecture, has been developed by local organizations including a farm and a university facility.
The concentrated drink, Wakayama Fruits Cola, uses Arakawa no Momo brand peaches registered with the Japan Geographical Identification system, under which the central government certifies agricultural and other products.
Hakki Farm in Kinokawa developed the craft cola after referring to Nihon Shinko Ltd., an Osaka-based consulting company working to revitalize rural areas with agriculture. They came up with an idea of processing peaches that have been bruised into craft cola, which is trending throughout Japan as a drink unique to each region.
To develop the craft cola, the farm asked Kimihisa Ito, a pharmaceutical science expert and associate professor at the Kindai University-affiliated Yuasa Experimental Farm in Yuasa in the prefecture for assistance. The skins of mikan mandarin oranges, which are usually discarded during processing, were mixed with 12 kinds of spices including ginger, anise and cardamom, and the final taste of the craft cola was realized at the end of June. Each bottle of Wakayama Fruits Cola contains 250 milliliters of concentrated syrup, which is equivalent to about six glasses when diluted with soda water.
"Cola using peaches is unique and the spices accent the drink well, too. We would like to revitalize the local industry with this craft cola," an official of Hakki Farm said.
Add TheJapanNews to your Google News feed.