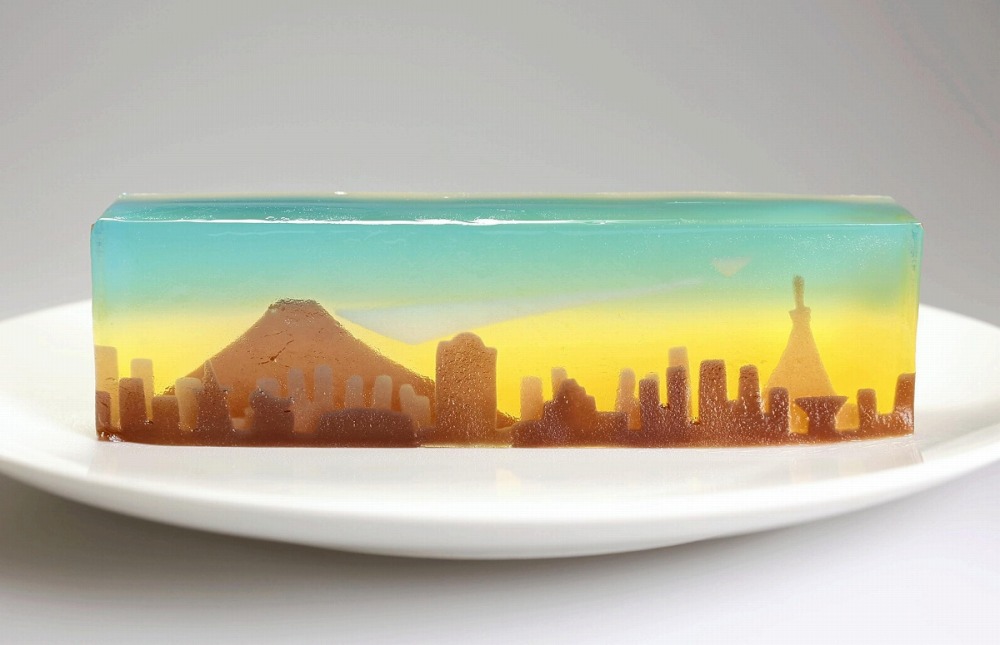 10:30 JST, September 3, 2023
During the sweltering summertime, why not cool down with yokan, the Japanese jelly-like red bean sweet? The Wagashi Yui brand of confectionary maker Ryoguchiya Korekiyo in Aichi Prefecture offers a lineup of many products that are traditional and eye-catching.
One of these products is a yokan called Tokyo Enbo (A distant view of Tokyo) which depicts landmark structures of Tokyo, high-rise buildings side by side and a dignified Mt. Fuji watching over the metropolis shining in morning's glow.
"We worked very hard to portray Tokyo as beautifully and emotionally as possible. We started with sketching the cityscape many times," said Makoto Nojiri, 58, head of the company's factory in the prefecture, recalling the work involved in developing the product. The sweet is made entirely by hand by the company's workers.
To make it, dark-colored yokan pieces formed in the shape of buildings and other objects are arranged on a tray. Then, transparent kingyokukan, made by boiling down agar with sugar, syrup and other ingredients, is poured over the yokan pieces and solidified. The color gradations of the sky are depicted by placing colored kingyokukan in layers.
"The buildings in more distant places are colored lighter. The kingyokukan is poured and solidified at different points in time to create a sense of depth," Nojiri said.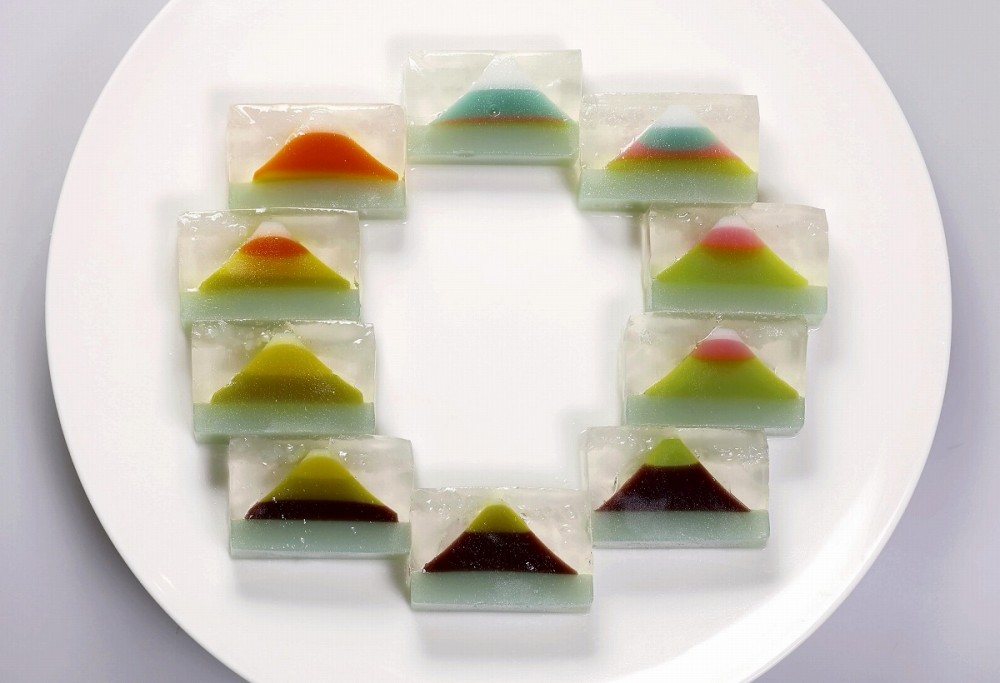 Another one of the company's products is named Amanohara, which depicts Mt. Fuji in the changing seasons. Its transparent kingyokukan represents the clear sky. Neri yokan, which has a heavier texture, depicts the towering Mt. Fuji. The product is uniquely designed so that the color of Mt. Fuji in each slice is different depending on where it is cut. It has a refreshing lemon flavor, making it a popular summer gift.
The company also focuses on making various yokan products featuring the four seasons. Its Sawa no Midori yokan is for summer with the motif of green maple leaves floating on a clear stream. The Natsu Sasaragata confection is a summer exclusive and has various versions, such as watermelon flavor type designed after the watermelon's striped rind pattern and lemon flavored one with cool-looking, translucent fruit pulp.
You may want to snap a photo before eating. "Yokan with transparent kingyokukan has a refreshing taste and is perfect for summer. Refrigerate it before eating," Nojiri said.
Cut with kuromoji pick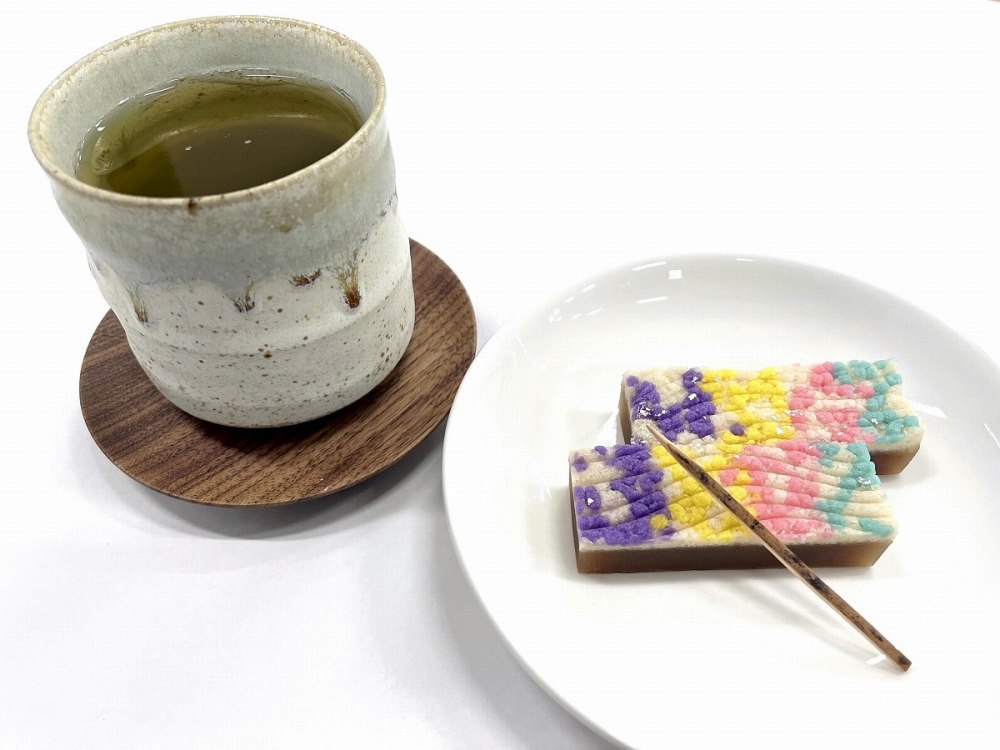 To eat yokan, it is recommended to use a kuromoji, which is a pick carved out of spicebush wood that is suitable for using to eat any moist Japanese sweet. "When eating yokan on a plate, it is common to cut it into pieces with a kuromoji and lift each piece to your mouth with it," said Ayumi Suzuki, an employee of the public relations department of Ryoguchiya Korekiyo.
As for beverages that pair well with yokan, Suzuki recommends cold Chinese tea and black tea, in addition to Japanese tea. She also says that some customers serve fruit-flavored yokan with the carbonated cider for children. "You do not need to think of eating yokan and using kuromoji so formally," Suzuki said. "Just feel free to incorporate them into your daily life."
Add TheJapanNews to your Google News feed.