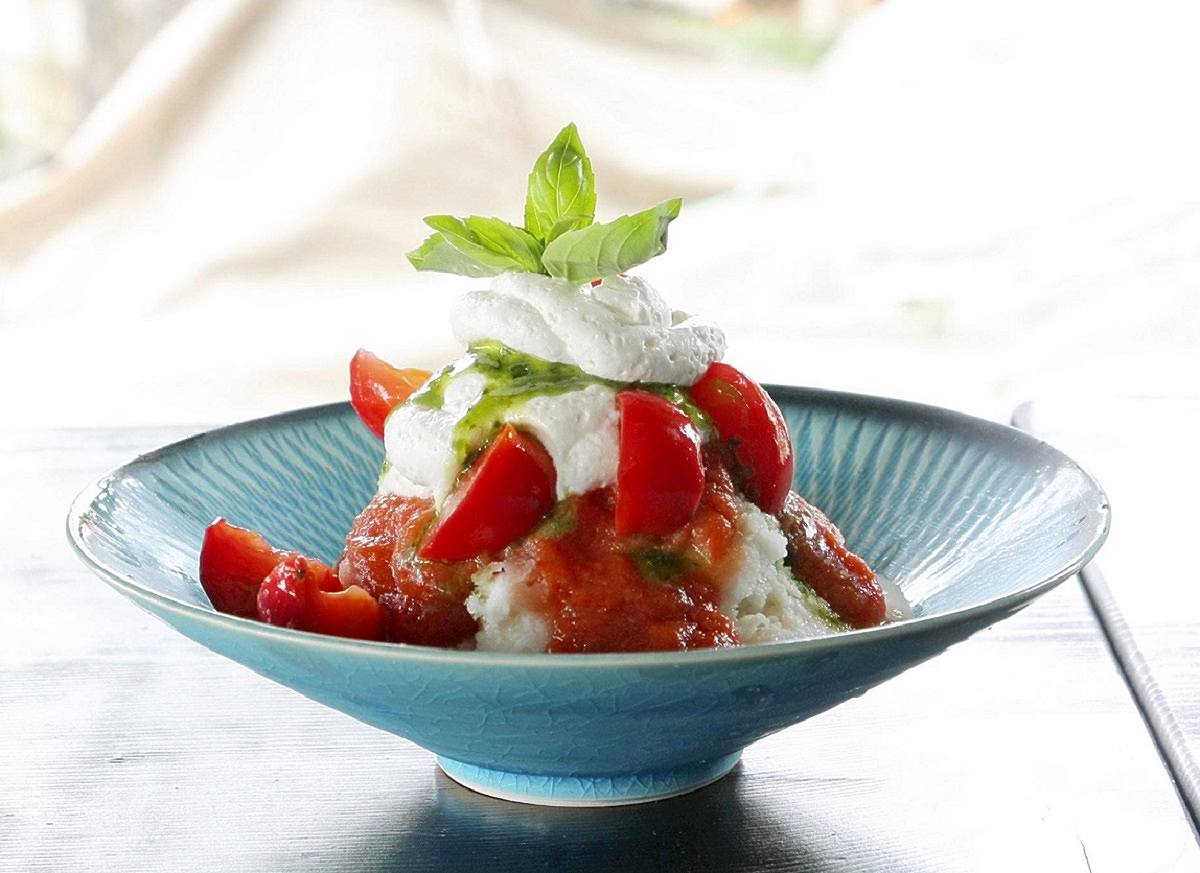 15:00 JST, August 27, 2023
SAITAMA — A long-established tsukemono pickles producer in Kita Ward, Saitama City, is selling kakigori shaved ice topped with vegetables such as sweet corn, tomatoes and sweet potatoes. Kawamuraya, which was founded during the Edo period (1603-1867), makes use of its know-how as a pickle shop for unique twists, such as crafting the syrup with koji rice malt.
Since 2017, Kawamuraya has served shaved sweetened condensed milk drizzled with syrup made from koji in their eat-in space. Kawamuraya's tenth owner Shizuka Someya, 45, hopes "more people will enjoy tsukemono, Japanese traditionally fermented pickles."
The vegetable shaved ice was developed after the COVID-19 pandemic caused store sales to drop to 1/20th of their prior sales. The aim was to create something "unique enough to go viral" on social media.
This summer, Kawamuraya's Omiya location will serve "Creme de Maise" which is topped with three kinds of sweet corn, "Insalata Caprese" which is topped with marinated sweet tomatoes and basil sauce, and "Mont Blanc et Creme Brulee" which is topped with sweet potatoes.
They will be sold at nonconcurrent time on a limited basis only. All three dishes are topped with mascarpone cheese cream that is lightly sweetened with vegetable sauce and koji, allowing customers to enjoy the harmony of the vegetables' umami and the milk.
"It's an unexpected combination, but delicious," a customer said.
Someya said, "The aim was to make a non-sweet dish that can be eaten without getting too full. They are nutritious and good for hot days."
Add TheJapanNews to your Google News feed.