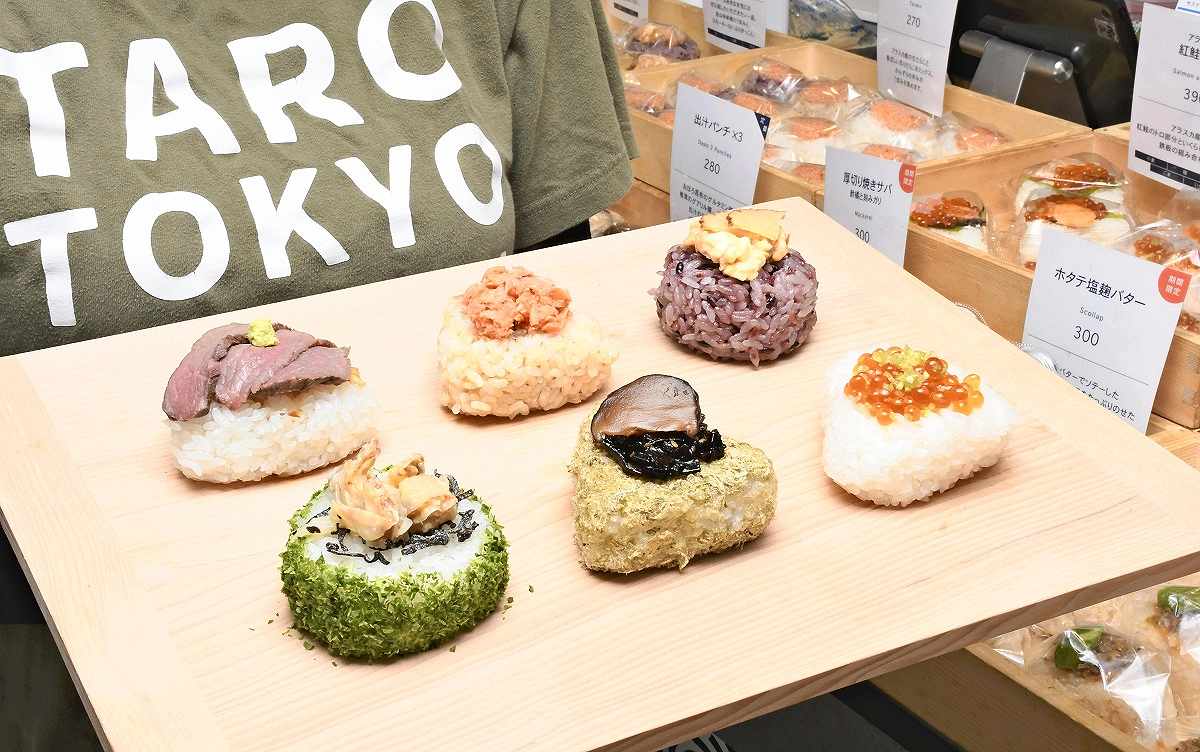 12:30 JST, July 4, 2023
Onigiri rice balls are great to carry on an excursion, and specialty shops selling them have been popping up to satisfy stomachs and demand. They recently have evolved from the simple, humble rice ball into delicacies that are pleasing to both the palate and the eye.
Located in Tokyo's Toranomon district, Taro Tokyo Onigiri is one such shop. Its onigiri are packaged in wooden boxes and made with a variety of interesting ingredients including salmon roe marinated with soy sauce and garnished with mitsuba greens; grilled mackerel garnished with sudachi Japanese citrus and chopped pickled ginger; and roast beef.
Taro Tokyo Onigiri boasts that the fillings and toppings comprise 15% of the weight of its rice balls. The shop has become popular since it opened in May last year, especially among young women who like to take photos of the onigiri and post them on social media.
Priced at ¥180 to ¥430, the rice balls are fairly expensive, but the shop sells about 1,000 on an average day.
"We aim to create onigiri that can be enjoyed worldwide," said Miyuki Kawarada, the 27-year-old president of the company.
One customer, a 38-year-old female office worker, said, "They're perfect for snacking on during short breaks at work."
A shop in Tokyo's Otemachi district takes a different tack: Niigata Nigiri Meshi Beibei focuses on delectable rice. The shop was launched in March by a Niigata Prefecture rice wholesaler to promote rice grown in the prefecture.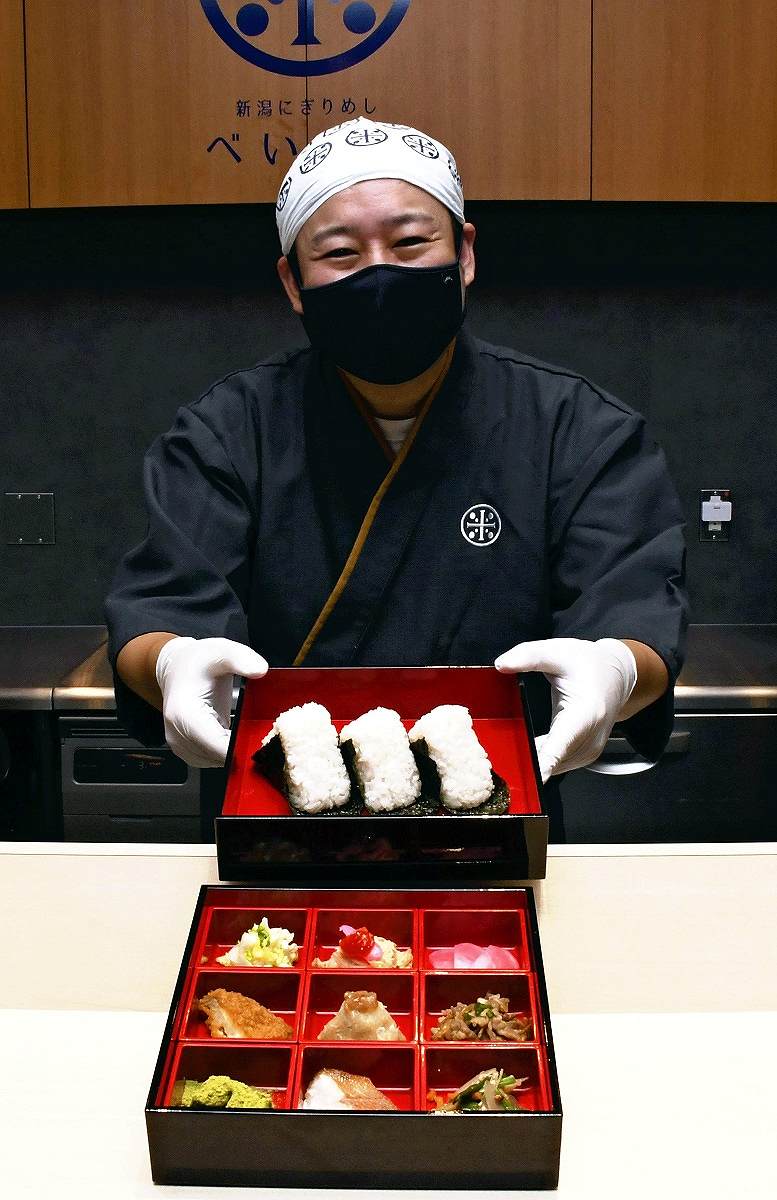 Its signature menu item is Shokuho Jubako Miyabi, which features three plain rice balls accompanied by nine varieties of side dishes and costs ¥1,200. It is sold in a two-tiered box, with the salt-free rice balls on top and the side dishes below.
"Many customers have expressed a newfound appreciation for the pure taste of rice," said store manager Kohei Ikeda, 40. "We hope they savor the unique experience of enjoying the rice balls along with the side dishes."
Yusuke Nakamura, the 47-year-old president of the Onigiri Society, a general incorporated association based in Kanagawa Prefecture, receives inquiries from Japan and abroad about establishing rice ball specialty shops. Nakamura attributes the growing popularity of "onigirazu" — nori-wrapped rice balls filled with various ingredients to resemble a sandwich — to the influence of social media, where visually appealing products capture people's attention.
"The coronavirus pandemic has contributed to the increased acceptance of high value-added onigiri as a small luxury," Nakamura said. "The ease of entering the niche market has resulted in a succession of privately owned rice ball shops."
The reassessment and increasing appreciation of rice are likely contributing to the rice ball boom.
While factors such as the war in Ukraine have led to a surge in the price of imported flour, rice prices have remained relatively stable, creating a favorable environment for the growing popularity of rice balls. According to the consumer price index from the Internal Affairs and Communications Ministry, the price index for rice in April was 94.7, while the index for flour was 123.8, with the year 2020 serving as the baseline set at 100.
"Onigiri offers limitless opportunities for creativity and ongoing product development," said Mari Ariki, a researcher at Hot Pepper Gourmet's food service research center in Tokyo. "Specialty shops are not just a passing fad. They're poised to become a permanent fixture."
Add TheJapanNews to your Google News feed.