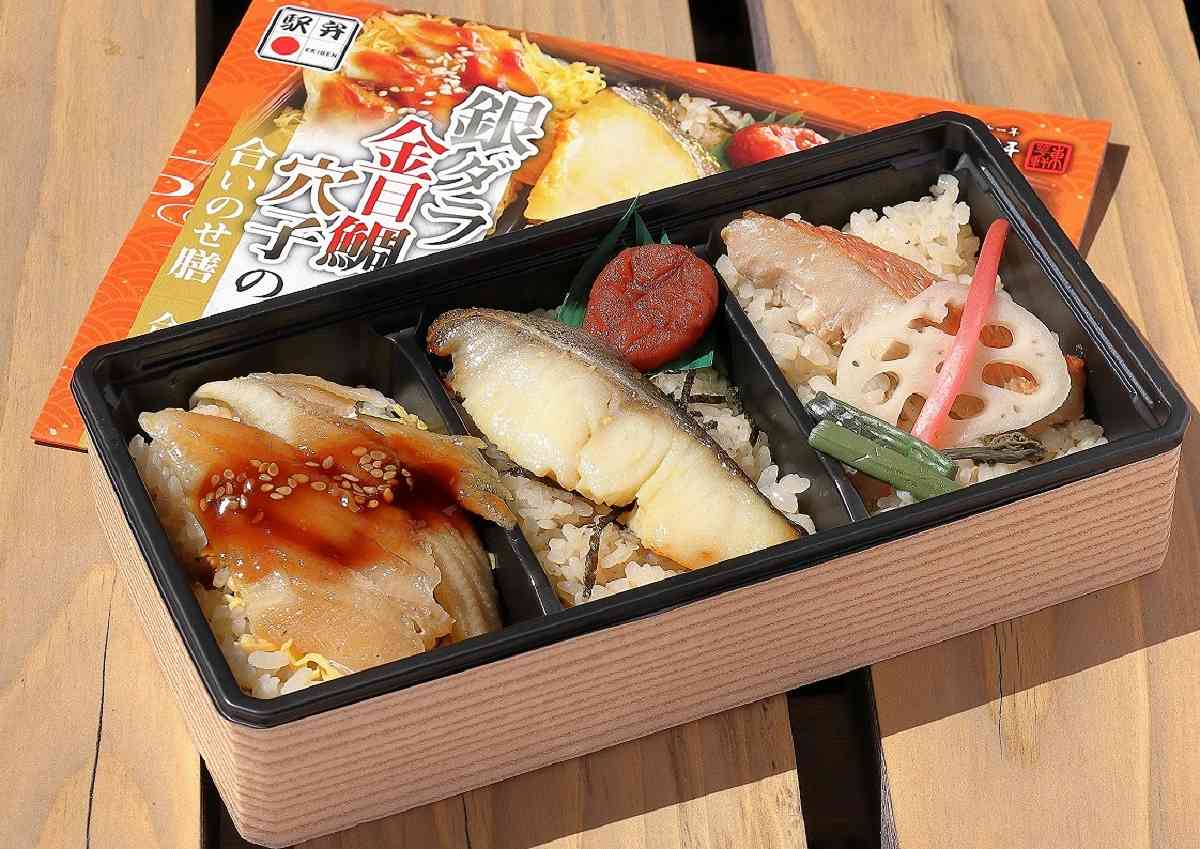 12:30 JST, June 27, 2023
With warmer weather upon us and train travel picking back up, it seemed like a great time to indulge in my favorite part of railway excursions: enjoying ekiben boxed lunches sold at train stations.
I was anxious to see what new products the ekiben makers had come up with for the season. I decided to take a local train, which stops at every station, and visit places connected to Tokugawa Ieyasu (1542-1616), who founded the Edo era shogunate and is now a hot topic of conversation thanks to a popular NHK drama about him.
1st stop : Odawara
I took the JR Tokaido Line from Tokyo Station to Odawara Station. Upon arrival, I bought a ¥1,300 ekiben, which was sold at the east exit of Odawara Station. The bento box, called Gindara, Kinmedai, Anago no Ainose Zen, features black cod, alfonsino and conger eels, as the name of the ekiben suggests. Carrying the ekiben, I headed for Odawara Castle Park.
Odawara Castle, located in the park, was the seat of power for five generations of the Odawara Hojo clan, but the castle later served as a turning point for Ieyasu. After 16th-century powerful warlord Toyotomi Hideyoshi destroyed the Hojo clan, he awarded the castle to Ieyasu, whose territory was subsequently transferred to the present-day Kanto region.
I opened the ekiben while gazing at the castle tower. The box was divided into three parts, which respectively contained black cod grilled after being marinated in saikyo sweet miso, teriyaki grilled alfonsino and simmered conger eel. These fish are placed on the top of the rice, which was cooked with various ingredients. I took a bite of the cod first. The sweetness and aroma of the saikyo miso spread in my mouth, and the more I chewed, the stronger the richness of the cod's distinctive fat was felt. The fish went very well with the rice.
My next stop was Numazu Station. Once Mt. Fuji comes into view from a train window, Numazu Station is not far off. The station is renowned for an ekiben called Minato Aji Zushi — a set of nigiri, a piece of horse mackerel atop the rice, and sushi rolls with the fish — but I chose the Matcha Aji Zushi bento, which was launched in April this year, priced at ¥1,380. In this sushi box, tencha, which is a raw material for matcha green tea, and white sesame seeds are sprinkled between vinegared horse mackerel and vinegared rice mixed with matcha and barley, allowing people to enjoy a different taste with each bite.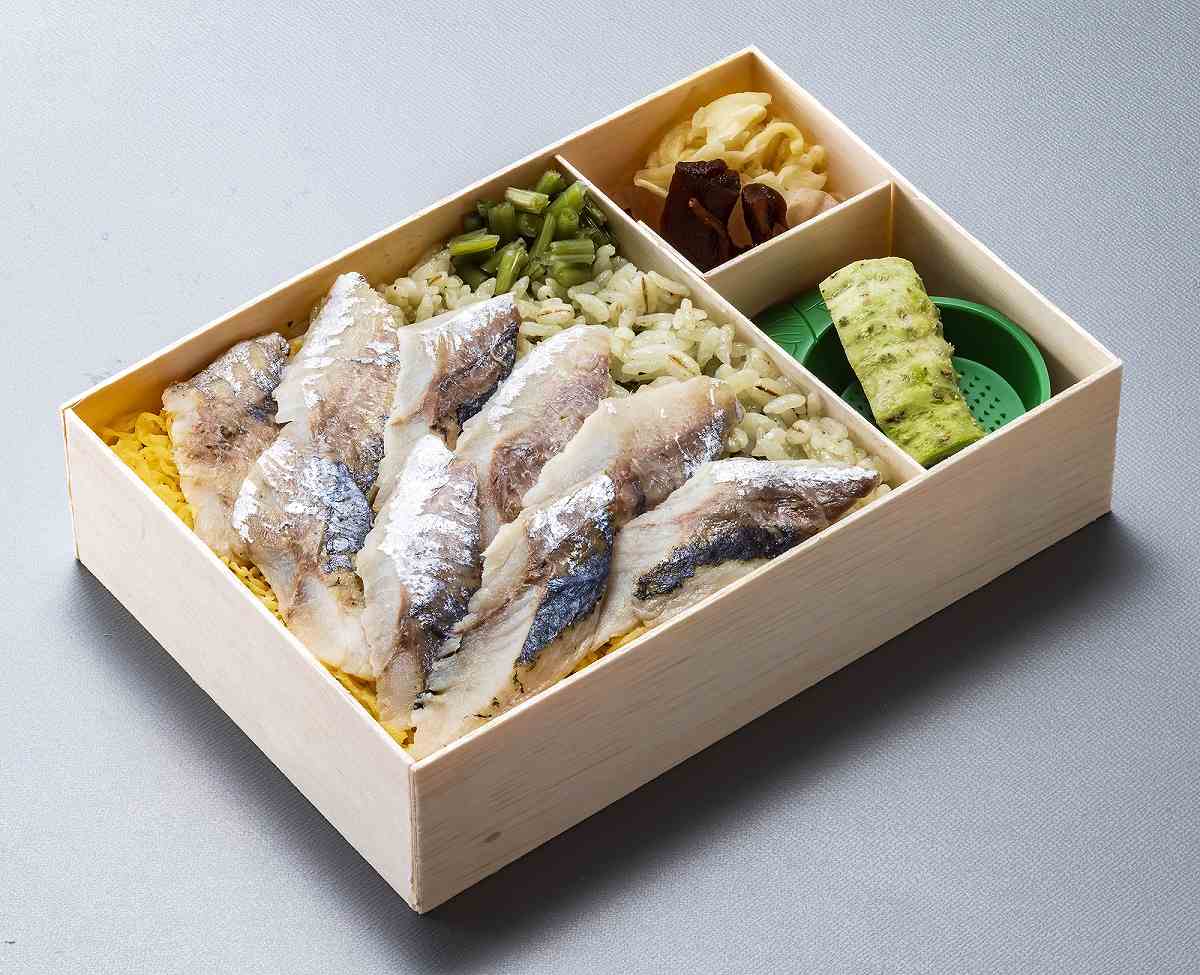 2nd day starts in Shizuoka
The next day, I resumed my ekiben journey with a ¥2,000 bento called Lord Ieyasu's Suruga Gozen, which is available at Shizuoka Station. After walking to Sumpu Castle Park, the site where Ieyasu spent the final years of his life, I opened the ekiben.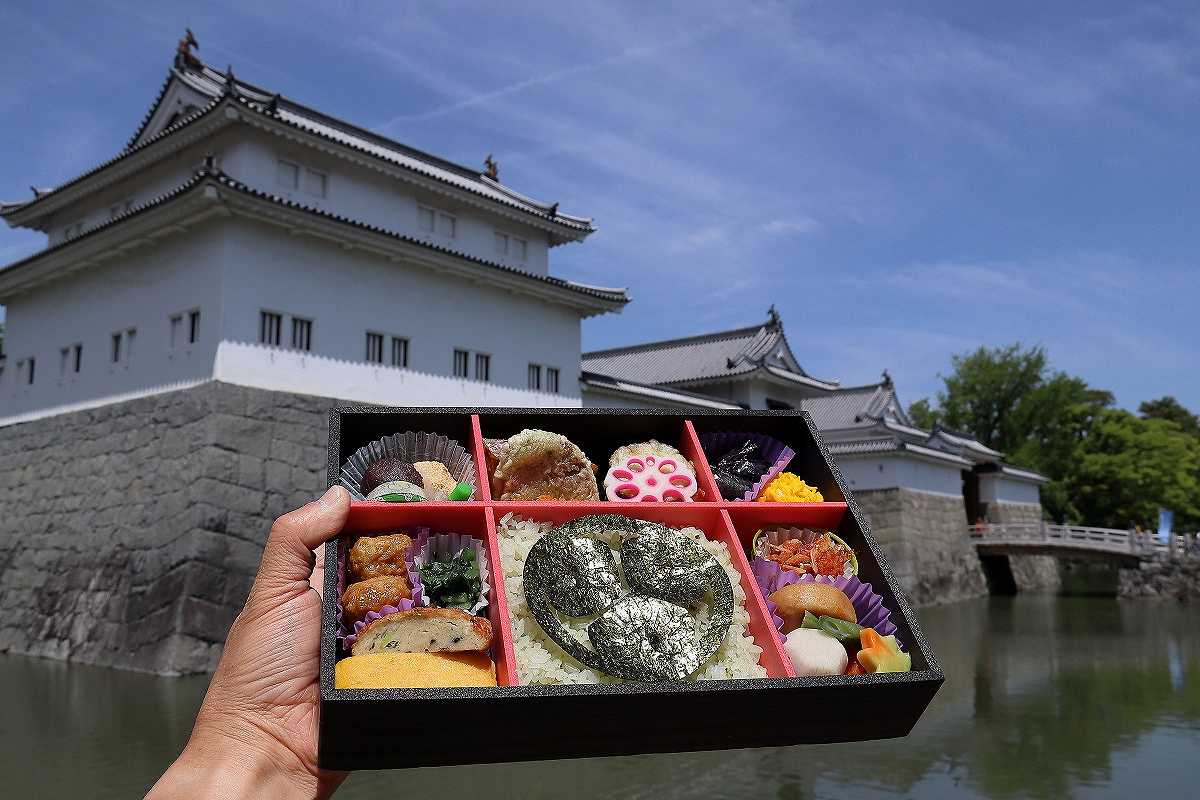 On top of the rice was nori seaweed in the shape of the Aoi crest of the Tokugawa clan. At first glance, I felt something was strange. As I looked at it closely, I realized that the crest was placed upside down.
This ekiben has been presented to Kunozan Toshogu Shrine, which enshrines Ieyasu, and the seaweed was made to resemble a "Sakasa Aoi" upside-down crest seen in the shrine's pavilion. Sakasa Aoi crests are said to be intentionally unfinished in the belief that completion is the beginning of its end. Many ingredients that Ieyasu is believed to have enjoyed are used for side dishes in this ekiben.
I picked eel for my next meal. I bought a ¥2,800 bento featuring a whole fish at the eel specialty restaurant Yamayoshi at Tenryu Hamanako Railroad Co.'s Shinjohara Station, which is adjacent to JR Shinjohara Station.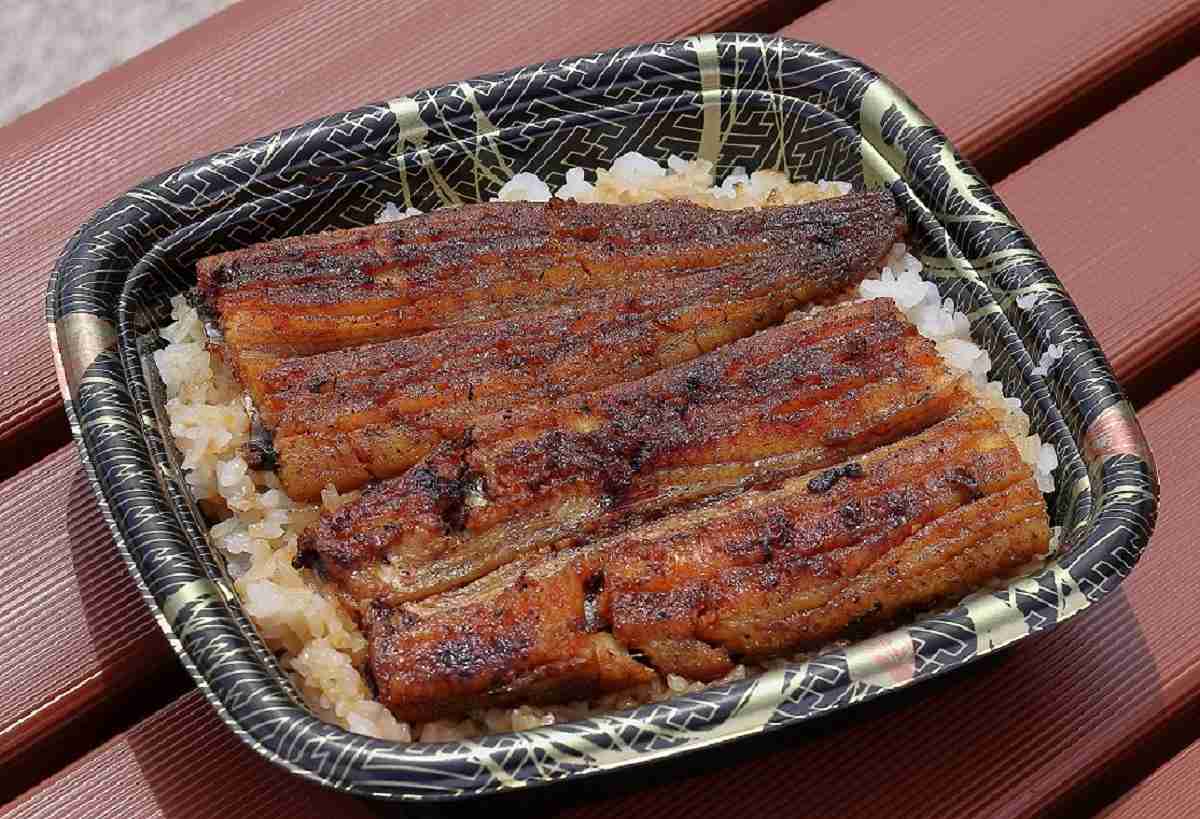 It takes about 10 minutes to prepare this bento because the eel are cooked to order. An employee wrapped the bento box in newspaper to keep it from getting cold. I sat down on a bench in front of the station and had a bite of the eel.
As I boarded the train with a full stomach, my eyelids began to droop. Before I knew it, I had arrived at Nagoya Station. I picked Hyakunen no Tenkatori Gohan, priced at ¥2,000, as my last ekiben on this journey. As "tori" means "chicken" in Japanese, "tenkatori," which literally means "taking control of the country," could also be a reference to Ieyasu, who ruled the country.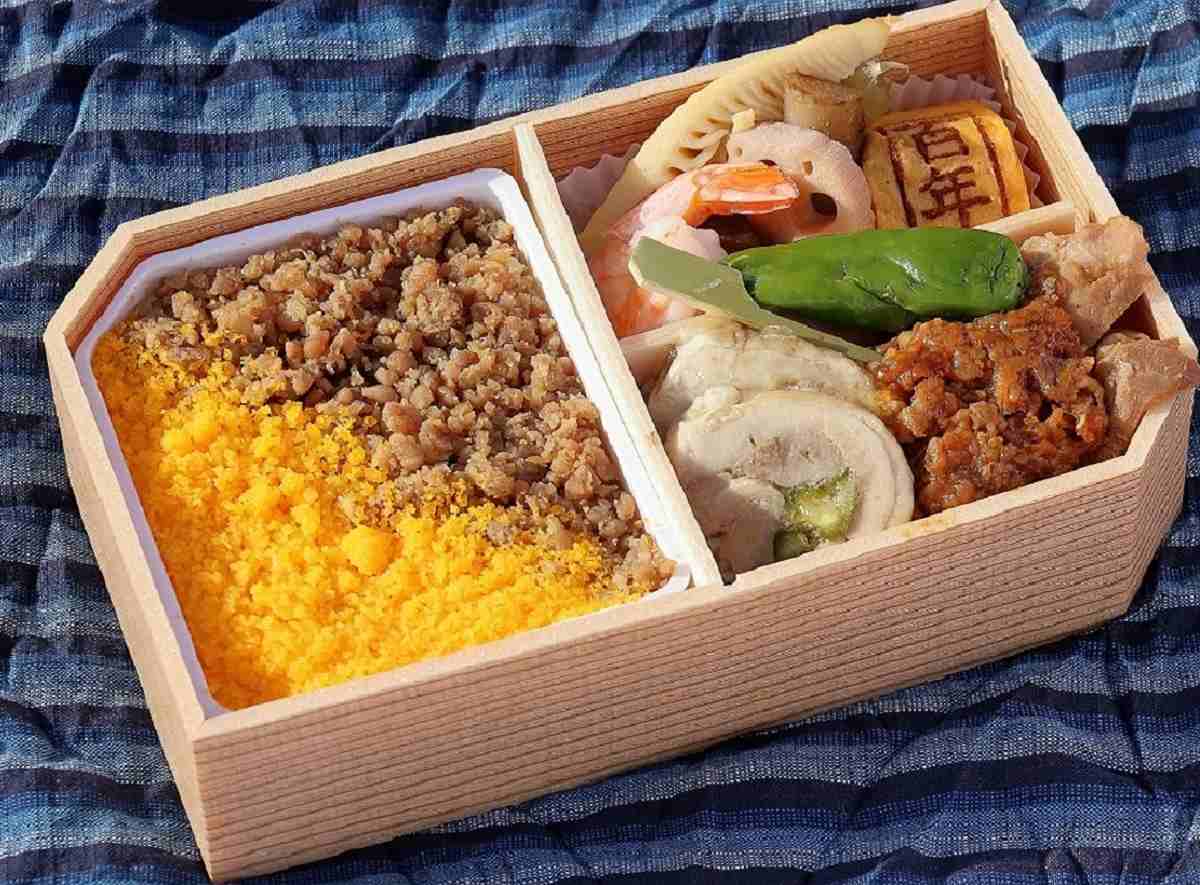 Matsuura Shoten, which produces the bento, started out as a Japanese-style restaurant in the Meiji era (1868-1912) and has continued to adopt traditional culinary techniques for its bento products.
The egg rolls came as a surprise to me. They are made by making thin egg layers plump and fluffy. The bento also features teriyaki grilled chicken using a Nagoya Cochin breed with a chewy texture, as well as chicken meatball skewers, asparagus rolls and smoked ham, among other chicken dishes. I couldn't resist the urge to drink beer.
I ate a lot during the journey. I have realized anew that ekiben eaten during a trip taste special. As I recharged my batteries with various meals, I'm now thinking of visiting Nagoya Castle tomorrow before returning home.
***
Japan Tourism is presented in collaboration with The Japan News and Ryoko Yomiuri Publication, which publishes Ryoko Yomiuri, a monthly travel magazine. If you are interested in the original Japanese version of this story, click here.
Add TheJapanNews to your Google News feed.