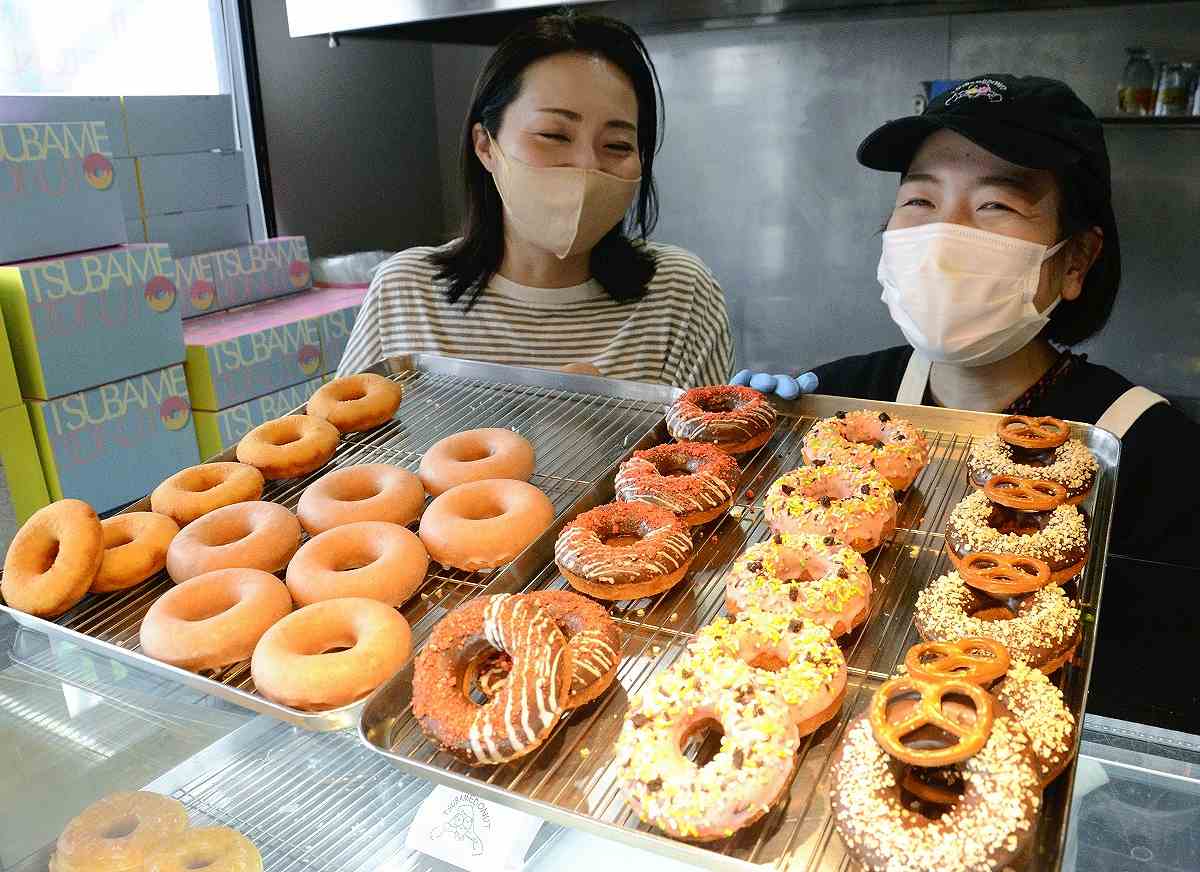 15:20 JST, June 13, 2023
FUKUOKA — Donuts that offer a variety of unique flavors are gaining popularity in Fukuoka. Confectioners are producing delightful textures by paying attention to the ingredients they use, and with their colorful appearance, you may have a hard time deciding which one to eat.
Tsubame Donut Hirao Shop in Chuo Ward, Fukuoka, is well-known for offering donuts with unique tastes. There are three types of donuts: "fluffy," "chewy," and "moist." The most popular one is the "Tsubame Donut" (¥250 each), made with fluffy dough coated with sugar. The store offers about 10 types of donuts handmade at its factory.
The store was opened in September 2020 by izakaya operator Othello, which took it on as a new business venture amid the COVID-19 pandemic. The shop soon became well known for its takeout sweets. There are five Tsubame Donut shops now operating in the city, and the company even opened a branch in Bangkok in January.
"Donuts can be bought more readily than cakes. I come here frequently every month," said a happy female customer, 40, who visited the Hirao shop in April.
The 34-year-old manager of the shop, said, "We hope people will enjoy themselves when eating donuts."
Fluffy in the mouth
According to writer and lifestyle history researcher Mari Ako, this is the third "donut boom" since 2000. The first was around 2006 when a U.S. donut chain arrived in Japan. The second came around 2015 when convenience stores started selling them. More recently, takeout sales saw an uptick amid the COVID-19 pandemic. More and more people have come to look for a tasty snack to help brighten their day, and donuts can be eaten casually at affordable prices. They can also make nice gifts.
"Nowadays, donuts with a fluffy texture have drawn attention. Also becoming conspicuous are donuts which meet the need of vegans and those who are conscious of SDGs [Sustainable Development Goals]," explained Ako.
Donuts for vegans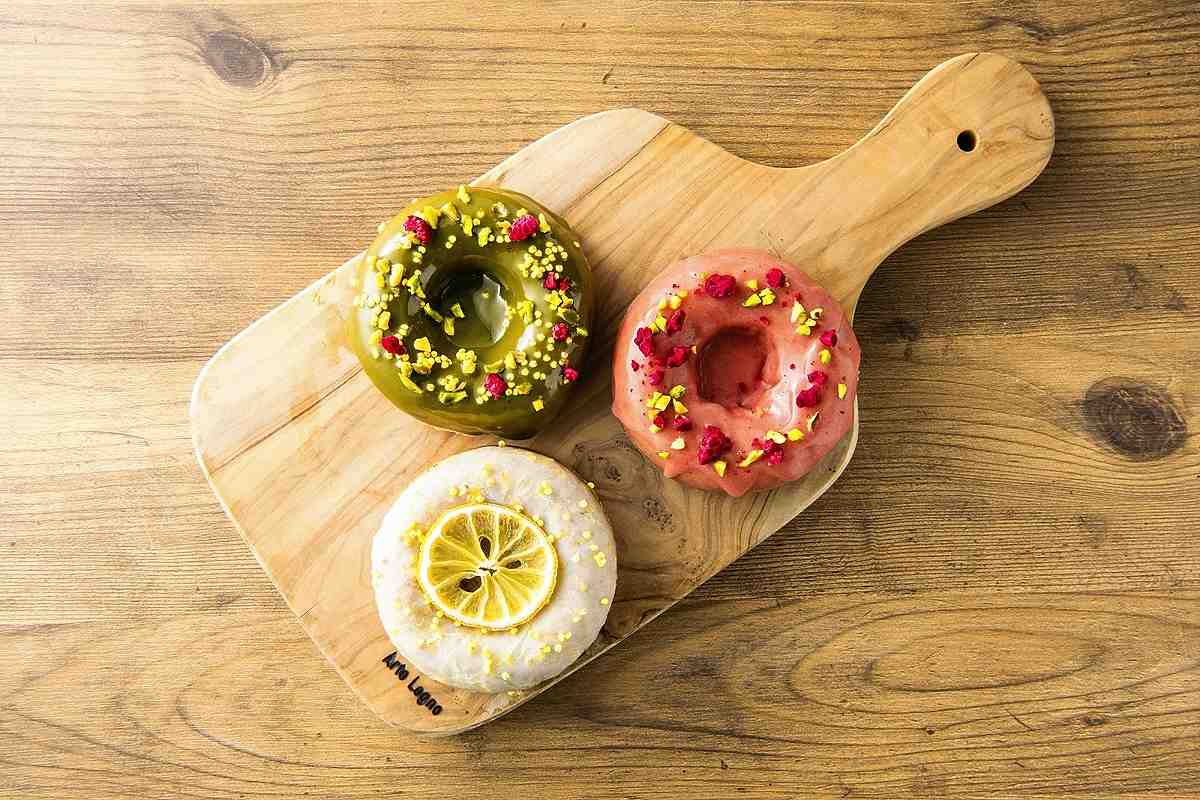 Soy Stories YAKUIN in Chuo Ward, Fukuoka, sells vegan donuts made with 100% vegetable-based ingredients. They are baked instead of fried, and are popular with the health conscious and people suffering from allergies as they don't use wheat or eggs. They are made with bean curd, rice flour, and yam flour kneaded into soy milk, and sweetened with beet sugar.
The plain donuts (¥330 each) come in six varieties of flavor, including Earl Grey and Yame green tea.
"People may often feel hesitant eating vegan food, but vegan donuts are light and delicious," said the owner of the shop.
Okashi-no Kikai Kobo Tec, sells old-fashioned donuts in Kasuga, Fukuoka Prefecture. The shop is only open from Thursday through Sunday. It was opened by Mantec Jyuten Co., who manufacturer machines that produce deep-fried donuts. They opened a donut shop in March 2018 to avoid dumping donuts that were made to test the machines.
The shop sells about 10 types of donuts for between ¥150 and ¥160 each, including ones coated in chocolate. The manager of the shop, 44, says, "We started selling donuts to reduce food loss. They are popular even among elderly people."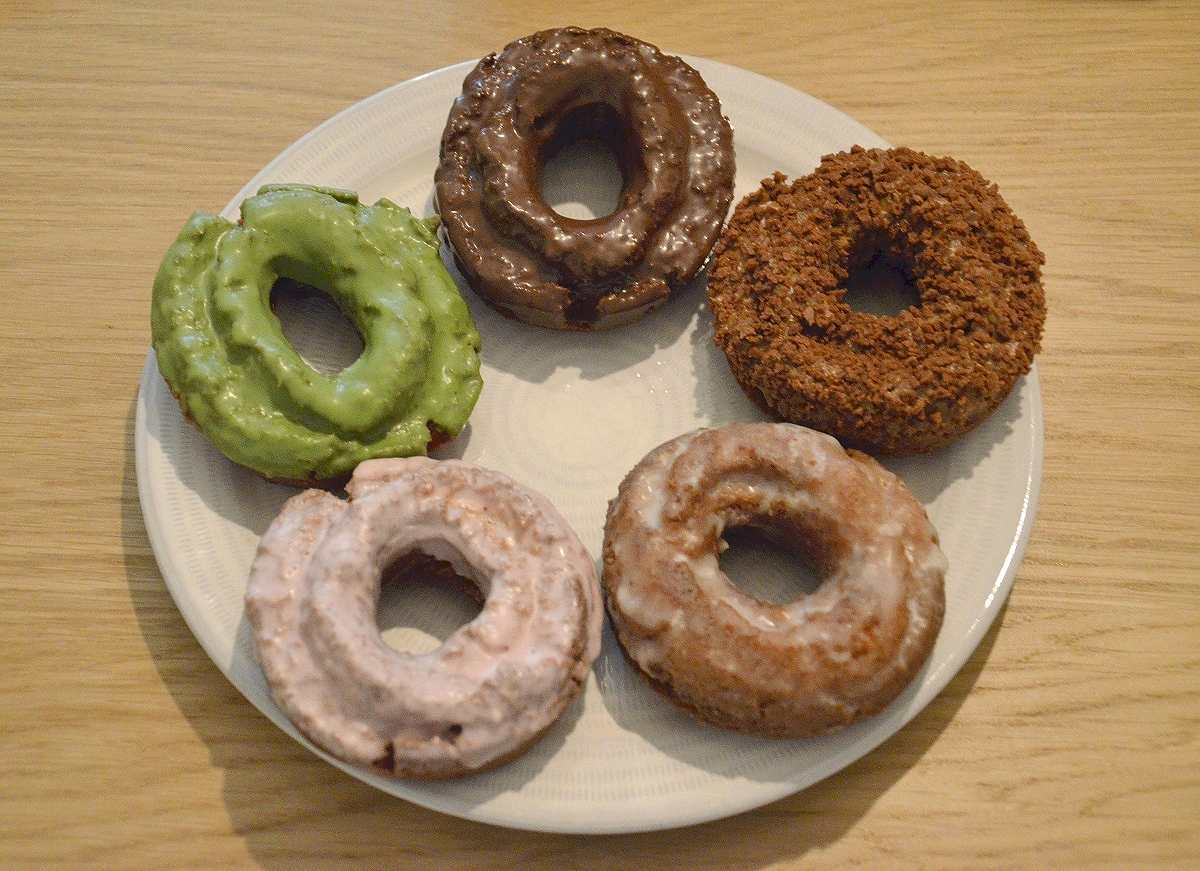 Poco Poco Graffa, a donut shop located in Nishi Ward, Fukuoka, specializes in fried donuts called graffa. Graffa is a traditional donut from Naples, Italy, made by kneading potatoes into the dough, frying it, and sprinkling sugar on top.
The 31-year-old manager of the shop works as a dessert chef at a nearby Italian restaurant and opened the donut shop in March 2022 to share the splendor of the Italian donut. "It would be wonderful if this shop could provide an opportunity for people to learn about Italian food culture," she says.
The shop is open only from Monday through Thursday, and also offers mobile sales throughout the city and other locations. Its plain donut costs ¥300 and donuts containing cream are priced from ¥400.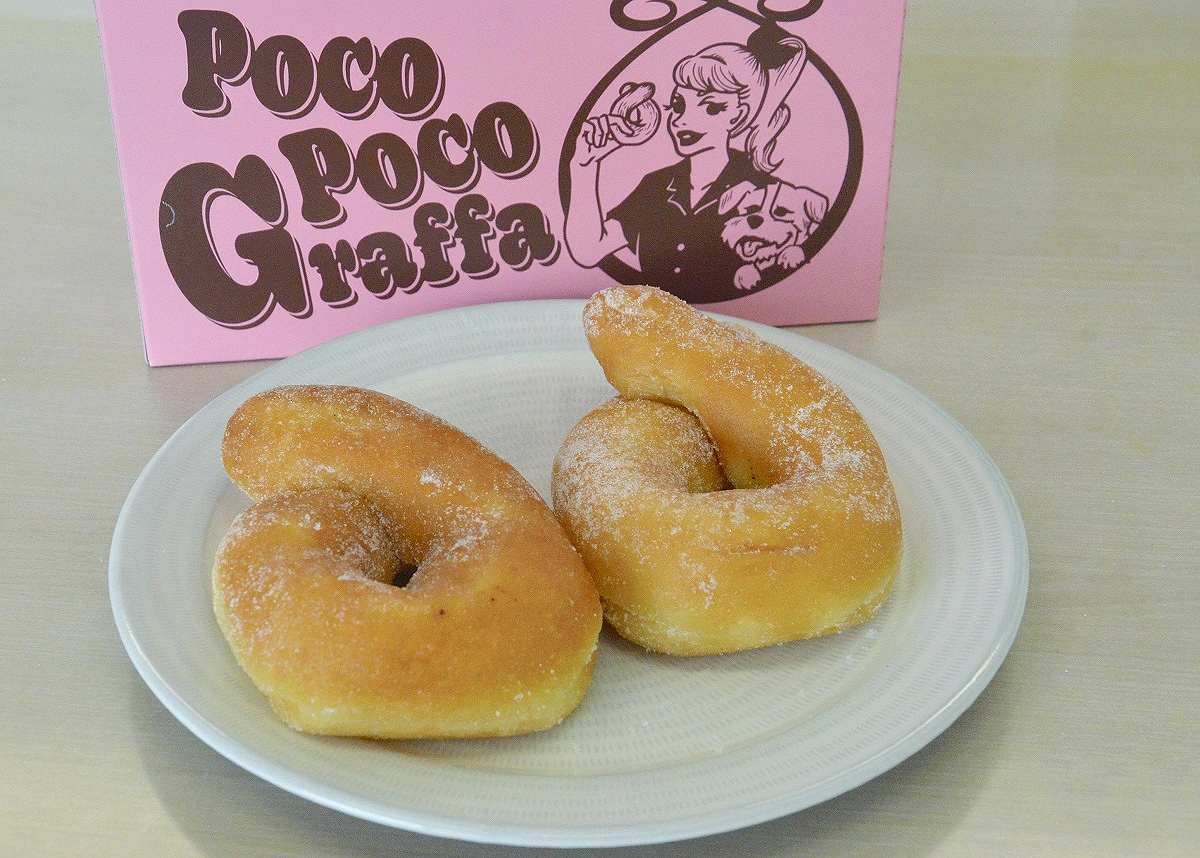 Add TheJapanNews to your Google News feed.