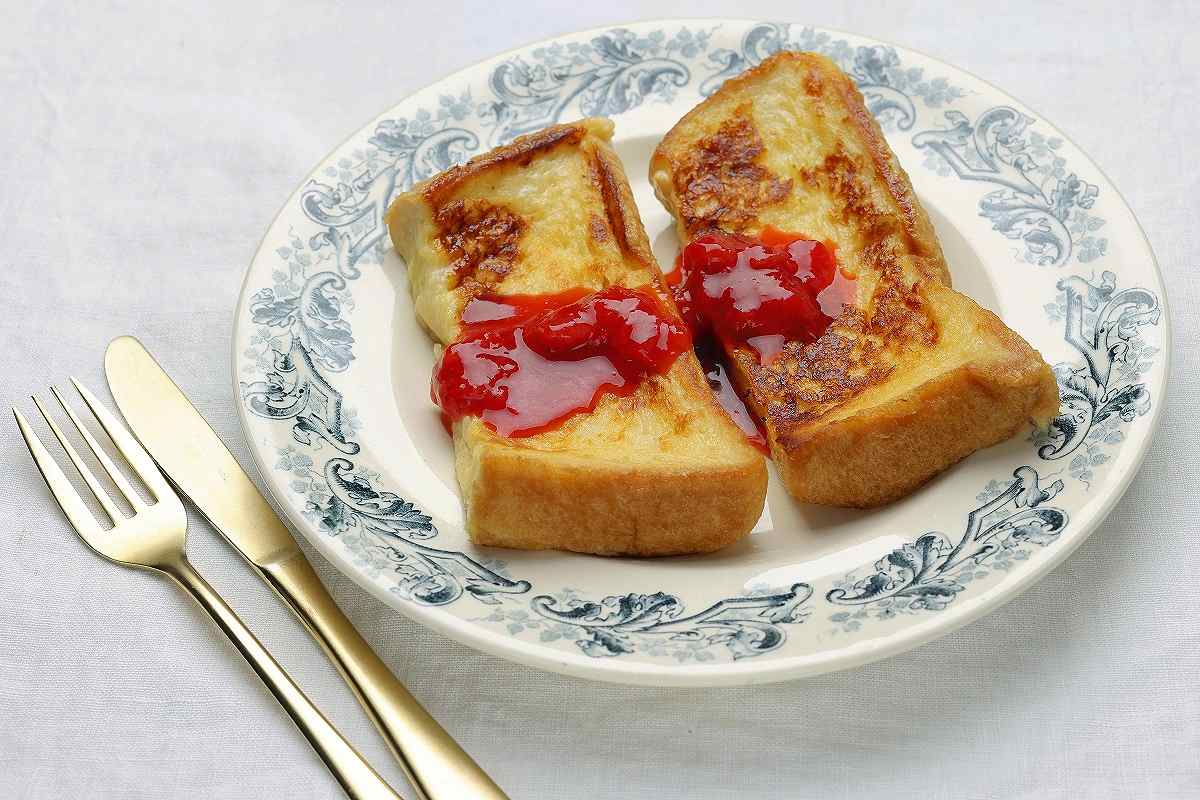 12:30 JST, June 10, 2023
Honestly speaking, I'm no good at cooking. But I would like to have a rich, healthy diet. For these reasons, I have decided to have Misa Enomoto, a chef who is a fermentation meister, regularly teach me how to cook with fermented foods. This time we will feature amazake sweet fermented rice drink. When incorporated into breakfast, the gentle sweetness of the drink will wake you up, giving you energy.
In April at the beginning of the school year in Japan, my 12-year-old son entered a junior high school that does not offer lunches. As making his lunch box has been added to my morning tasks, I feel tired every morning.
I am a lazy person. There was no way I could make dishes for both breakfast and lunch respectively. It must have been unbearable for him to have to eat the same food twice a day. About 10 days after the entrance ceremony for his school, I found his lunch box in the kitchen sink with leftovers after I returned home from the office. I was shocked. I took it as his silent protest.
His 48-year-old mother would also like to enjoy a breakfast of different dishes from a lunch box once in a while. Hearing my complaints, Enomoto recommended I use amazake to make breakfast. She said, "If you take amazake in the morning, your brain will work more easily, making you feel more energetic."
Amazake has long been popular as a drink to combat summer fatigue and relieve tiredness. There is one type of amazake made by dissolving sake lees in water with sugar. However, another type — amazake made from rice malt — is non-alcoholic, and is therefore safe for children and people who do not like alcohol. It's also easy to buy at supermarkets. Enomoto told me that she drinks it every morning, mixing it with black vinegar.
Needless to say, it is tasty when drunk on its own. But when used in place of sugar in cooking, amazake adds a gentle sweetness and mellow richness, which give a dish some additional flavor.
Enomoto taught me how to make "amazake French toast," which is made with amazake and soy milk instead of sugar and cow's milk. If you prepare it the night before, you can just fry it the next morning. It is possible to have the sweet dish cooking in the background while you prepare a lunch box.
The day after learning about this from Enomoto, I cooked the new dish for breakfast and put it on the table. How stylish and festive it looked! My son woke up and asked me with surprise, "What's happening?" He was so satisfied with the amazake French toast that he ate it up with a smile on his face. The dish's clean, elegant sweetness is just right for the morning. I liked the bread's sticky and chewy texture.
Amazake French toast
Ingredients (2 servings)
2 slices of bread
1 egg
180 milliliters amazake from rice malt (not from concentrate)
50 milliliters unadjusted soy milk
4 strawberries
2 tablespoons honey
10 grams butter



Directions:

1. Beat an egg in a bowl, add 150 milliliters of the amazake and the soy milk.

2. Cut bread in half and put in a zip-lock bag with the above mixture. Turn the bread upside down to soak it thoroughly. Place in the refrigerator overnight.

3. Prepare a deep heatproof bowl at least 8 centimeters high to prevent spillage. Put strawberries in the bowl and mash with a fork. Add the remaining 30 milliliters of amazake and the honey. Heat in a microwave (at 600 W) for 90 seconds without covering with plastic wrap. After removing from the microwave, mix and heat for another 30 seconds.

4. Melt butter in a frying pan and place the bread in the pan. Cook over low heat for five minutes until browned. Turn over and cover with a lid. Cook for another five minutes. Place in a dish and pour strawberry sauce over the top.

After seeing my son off, I made another item that Enomoto taught me.

Amazake tea latte

The Yomiuri Shimbun


Amazake tea latte

Ingredients (2 cups)

200 milliliters amazake
1 heaped tbsp black tea leaves
100 milliliters milk
Cinnamon powder



Directions:

1. Put 200 milliliters of water in a small saucepan. Add a tablespoon of black tea leaves and simmer over low heat for two minutes.

2. Add 200 milliliters of amazake. When warmed, pour into the cups using a tea strainer. In the same saucepan, warm 100 milliliters of milk, then whisk with a milk foamer.

3. Pour into cups, and sprinkle with cinnamon powder.

If you do not have a milk foamer, just add warm milk. The aroma of the tea and the gentle sweetness of the drink will soothe your mind. Now, let's take on the day!
Add TheJapanNews to your Google News feed.