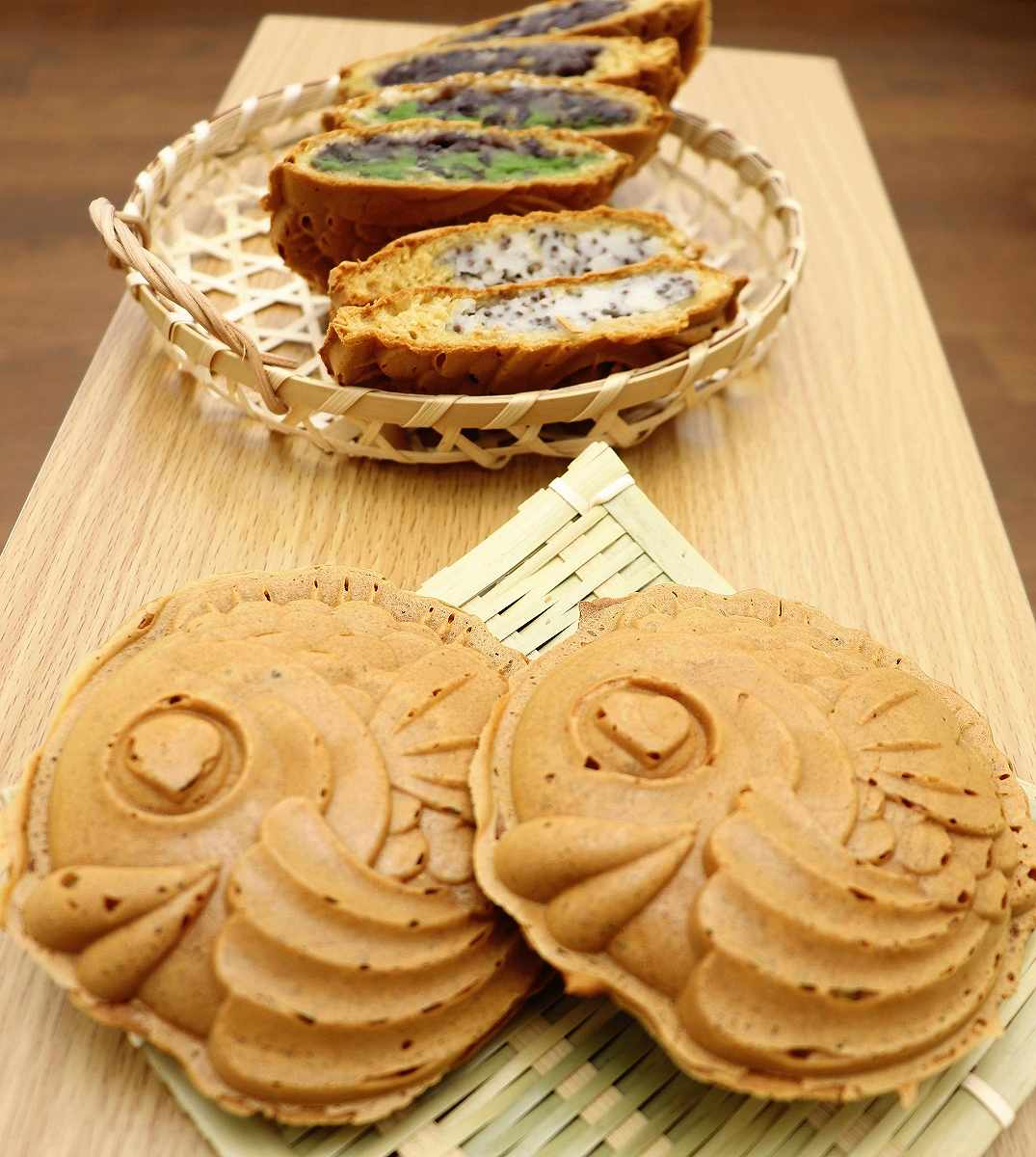 15:30 JST, June 6, 2023
A number of new taiyaki shops have been opening in Toyama and Ishikawa prefectures of late. What is happening with the fish-shaped pancake filled with red-bean paste that is so familiar to Japanese people? Let's see how things are swimming for this sweet treat.
Foodies having fun
One such shop, Taiyaki Komame, opened last November in the town of Sainen in Kanazawa. The shop's cute logo stands out in the town, which is dotted with residential houses and company buildings. The shop's taiyaki pancakes are called "Vegeful Taiyaki." They have a simple design and pastry that is thin but soft. The red-bean paste filling, subtle and moderately sweet, is produced by a local red-bean paste manufacturer.
The shop's representative is Yayoi Nakatani, 60, who used to work at a food company. After leaving the company at the mandatory retirement age, she decided to open the shop with her husband, Hiroaki Nakatani, 64, who had been in charge of sales at a confectionary ingredient manufacturing company for many years. Since both of them have worked in the food industry, they are particular about taste. They use red beans produced in Hokkaido and salt produced in the Noto region of Ishikawa Prefecture. Hiroaki makes the custard cream himself every day.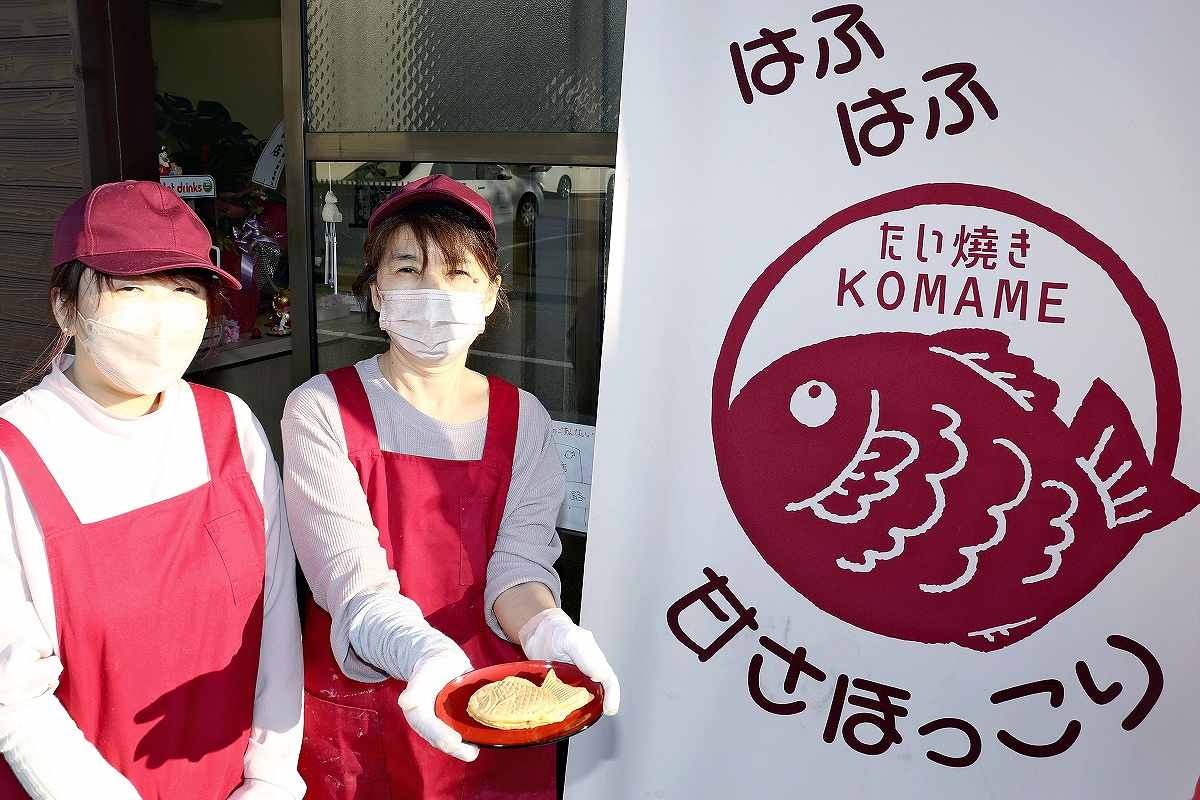 "This homemade feel is the biggest attraction of our products," Yayoi said.
She added that she puts shiratama rice-flour dumplings in the filling at random, as a secret ingredient. "I have to have some fun myself," she said, laughing.
The shop has become a meeting point for regulars, too. "It makes me very happy to see many people getting to know each other in this place," she said.
Hearts for eyes
There is another taiyaki shop run by a married couple in Ota, Toyama Prefecture. Takako Nakayama, 61, and her husband Kazuhiro Nakayama, 61, opened the shop, Taian Biyori, in October 2021 after they turned 60.
Takako, a foodie who likes to walk and eat, designed a round shape measuring 10 centimeters in diameter.
"I tried to make something between taiyaki and obanyaki [a round pancake filled with red-bean paste]," she said.
The outside is crispy and the inside has a pleasantly glutenous texture, the contrast of which is addictive. Of the several fillings available, the Nakayamas recommend the original flavored with perilla seeds, which Toyama Prefecture is working to make into a local specialty. The perilla-flavored white-bean paste filling developed by the shop has a characteristic salty-sweet taste that makes it popular among customers.
Some of the molds have heart-shaped eyes for the fish. This came from the shop owners wanting customers to buy their product without getting tired of it.
"I hope our taiyaki make people want to give them to others," Takako said.
Male customers like the design as well.
"Both the pastry and the fillings are completely different from ordinary taiyaki. The designs are cute, too, a bit like sculpted kamaboko fish cakes," said builder Ayumu Miki, 47.
Locally grown veggies
Pickle manufacturer Marusho in Komatsu, Ishikawa Prefecture, sells taiyaki with vegetable-based fillings, mainly from a food truck. The company has ample experience in producing jams and preserves using locally grown vegetables, and the president, Shogo Kitamura, 68, and his wife, Mariko, 68, developed the taiyaki pancakes in 2014.
A paste made of locally grown carrots is kneaded into a sugar-free dough, and the filling is made from tomatoes produced in the city. By using carrots, the pastry gains the characteristic softness and sweetness of taiyaki, while also having thin, crisp "wings." When the company started mobile sales of the pancakes in the prefecture, people began coming to buy the pancakes from both in and outside the prefecture after checking the sales schedule.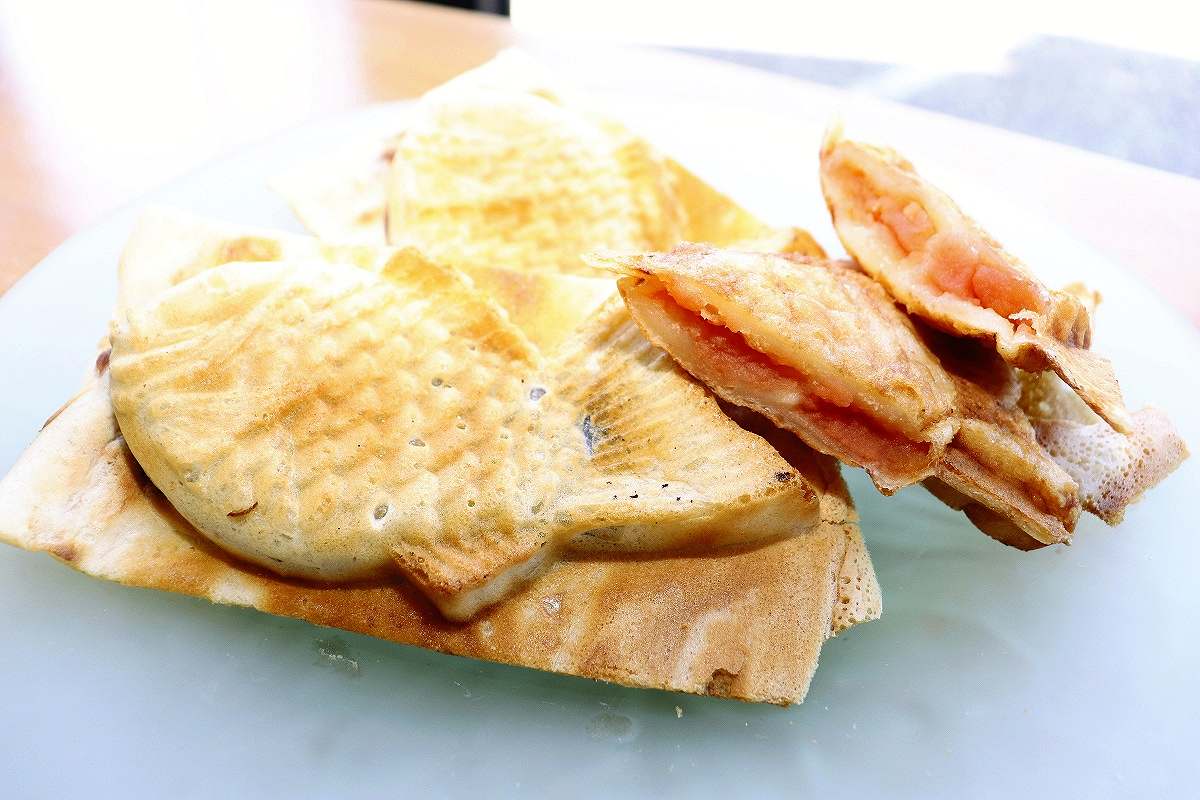 The Kitamuras are now working on developing taiyaki for people with allergies. One time they could not offer taiyaki to a family with a child who was allergic to wheat.
"I'd like to deliver this delicious food to everyone," Mariko said.
They are also planning to open a cafe with taiyaki as the main selling point next spring.
COVID grows taiyaki pond
Why are taiyaki shops increasing in the Ho-kuriku region? Kazuhiro Fujisawa, 58, head of the research department of the Hokuriku Economic Research Institute in Toyama, explains that there were not many taiyaki shops in the region to start with. Then came the novel coronavirus pandemic, and take-away shops started drawing more attention. He thinks the increase in taiyaki shops is part of that shift.
Still, taiyaki is a standard sweet.
"It is important to develop products that sell even during hot weather and ones that feel luxurious while keeping the prices reasonable," he said, stressing the need to come up with innovative ideas.
Add TheJapanNews to your Google News feed.