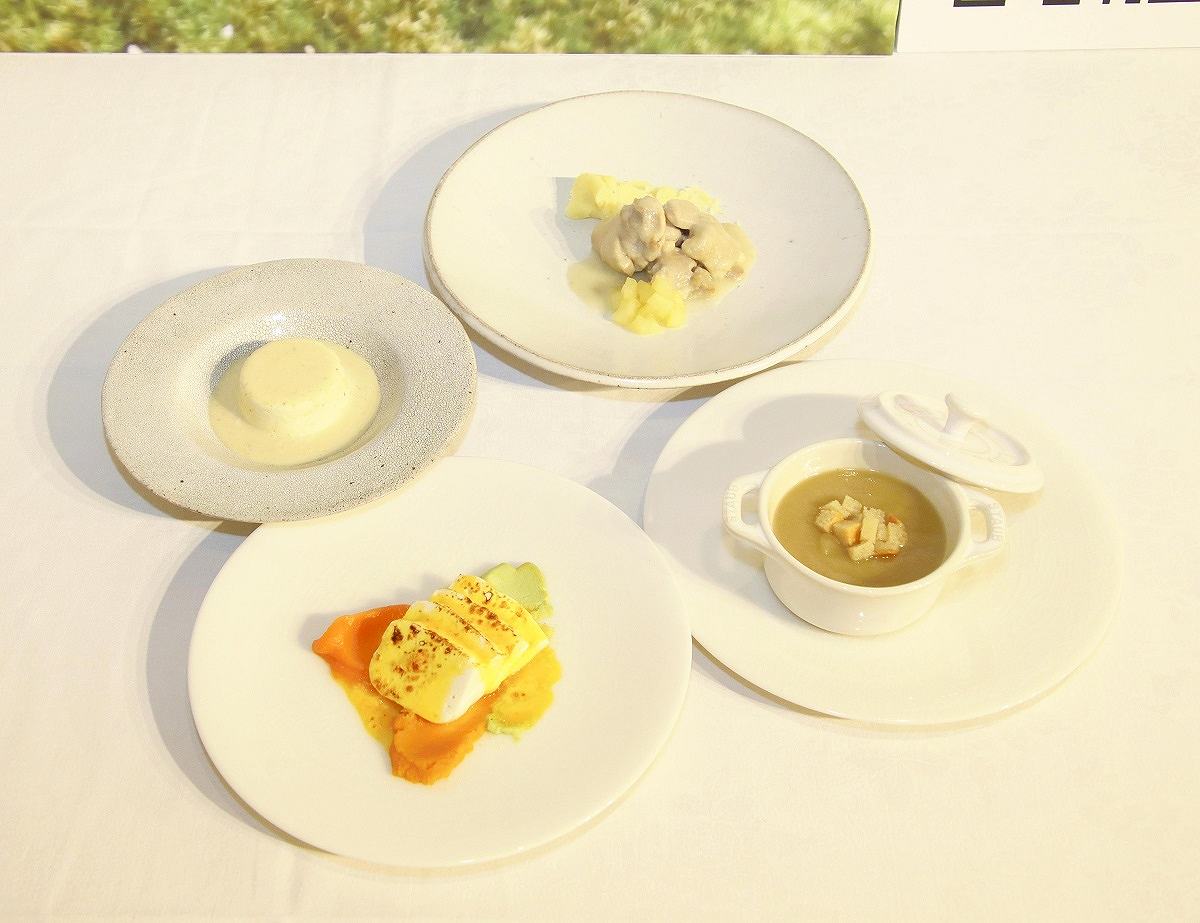 15:00 JST, April 4, 2023
AKITA — A chef in Nikaho, Akita Prefecture, has created a selection of easy-to-eat French dishes out of a desire to see elderly people with chewing difficulties enjoy their meal.
Kenichi Watanabe, 43, owner and chef of French restaurant Remede nikaho, produced the recipes with assistance from teachers and students at Seirei Women's Junior College, who provided advice on nutritional balance. Sample dishes were served at a senior day care center in Yurihonjo, in the prefecture, and were reworked based on feedback from the facility's elderly users.
The completed menu was presented on Feb. 28 at Hotel Metropolitan Akita, and features four dishes, including a terrine made of foamed and steamed fish and a thickened soup.
"I developed these dishes so that people of all generations could enjoy them," Watanabe said. "I hope elderly people will enjoy eating the same food as their families."
Packaged versions of the dishes are available online at https://remede.jp/project/ and also as a gift from Nikaho City in return for donations under the government's furusato nozei hometown tax system.
Add TheJapanNews to your Google News feed.