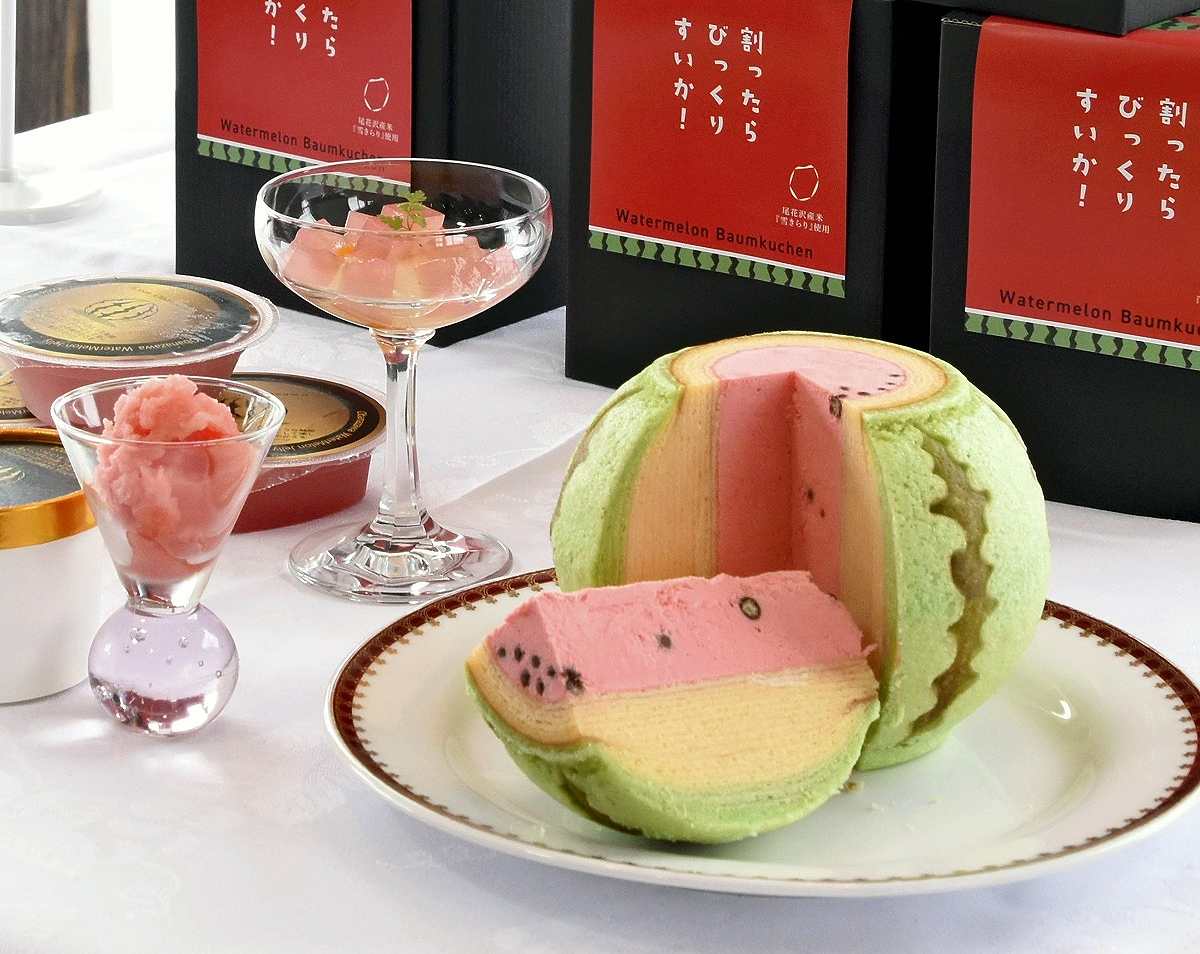 12:36 JST, March 14, 2023
YAMAGATA — Three new sweets that have been developed to increase the appeal of Obanazawa-zuika watermelons, a local specialty extensively grown in and around the city of Obanazawa, Yamagata Prefecture, were debuted at an event held in the city in February.
The city, collaborating with Japan Agricultural Cooperative's Michinoku-Murayama branch office and others, created the sweets — sorbet, jelly and baumkuchen cake — so that the summer fruit could be enjoyed all-year-round.
A local food processing company and a marketing research firm provided guidance when developing the recipes for the sweets. The sorbet and jelly are made with watermelon juice mixed with lemon juice to reduce the strong melon flavor. Some elaborate techniques were used to maintain the watermelon's refreshing taste. The sweets use watermelons that can't be sold due to visible defects such as holes, but otherwise have the same sweetness and taste, so using them to make the sweets helps to reduce food waste.
The baumkuchen cake uses a pale red watermelon-flavored cream in the middle instead of juice, making it look like an Obanazawa-zuika watermelon. It is made using powdered Yukikirari brand rice, also grown in the city.
"You can just smell the watermelon. All three have been nicely done. Hopefully, they will be served at restaurants in the city sometime in the future," said the person in charge of development.
Add TheJapanNews to your Google News feed.