Tokushima Pref. Town Aims to Make Use of Kelp-Consuming Fish Degrading Fishing Waters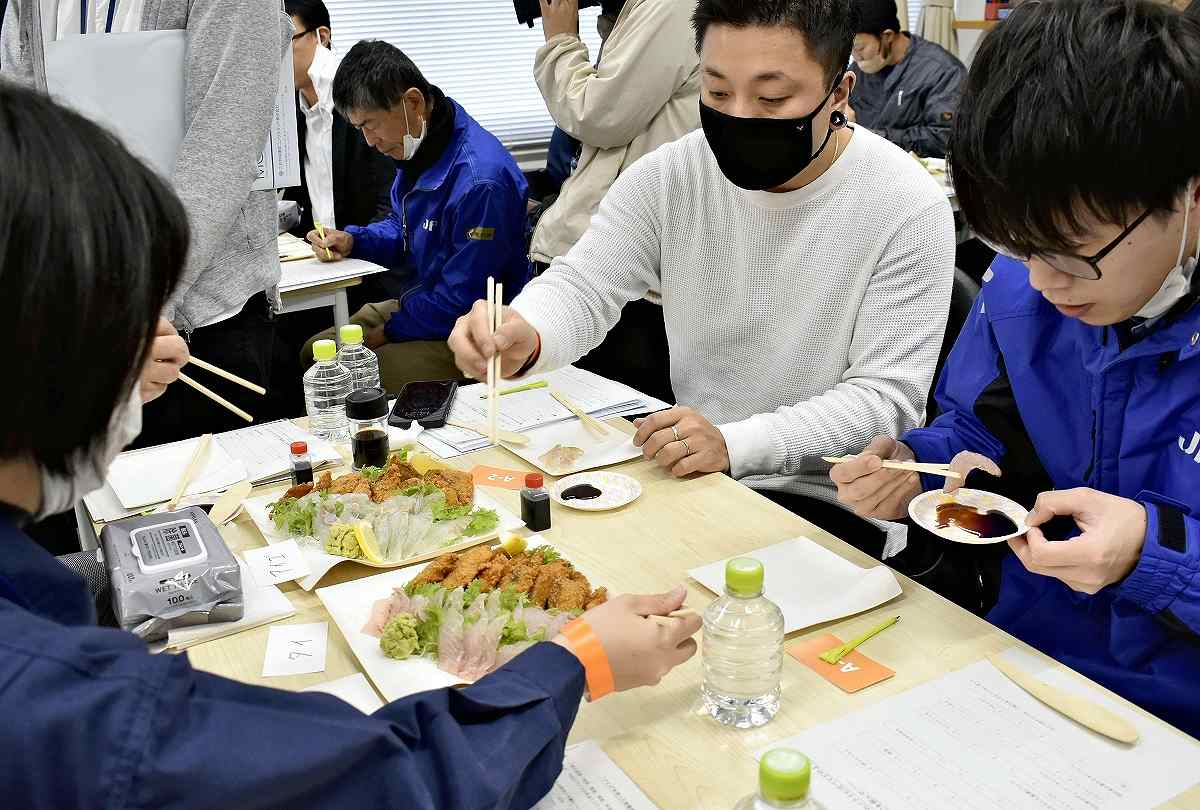 15:58 JST, February 28, 2023
MINAMI, Tokushima — An initiative has been launched to remove an unwanted fish from fishing ground, and instead, please them on dining tables.
The mottled spinefoot has long been a source of frustration among fishermen because it eats nutrient-rich seaweed that enhances fishing waters.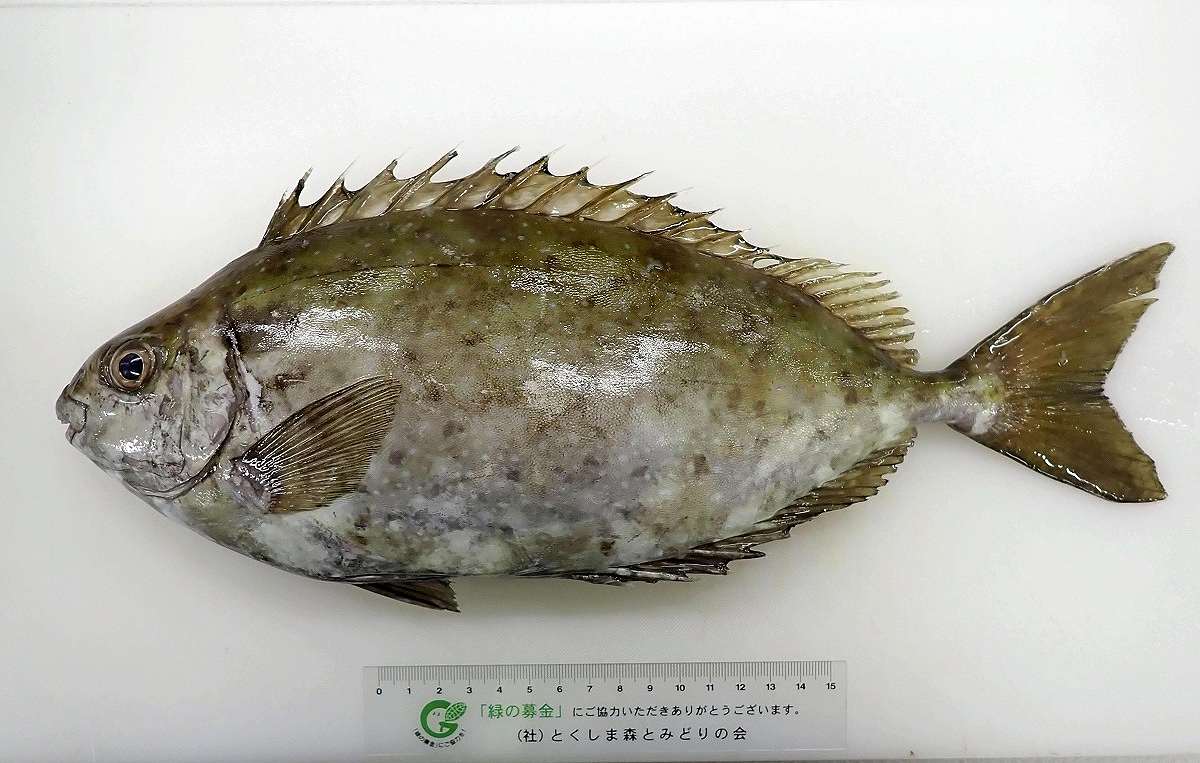 A town in Minami, Tokushima Prefecture, joined forces with a Tokyo-based company in a bid to protect seaweed beds and market the fish — which is usually not sold — as a local specialty product by creating mottled spinefoot dishes with the help of local restaurants owners.
A type of fish that is bycatch in surf fishing, the mottled spinefoot is about 30-centimeters long and is native to the Pacific side of western Japan and Okinawa Prefecture. It is venemous, and being pricked by its dorsal fin is extremely painful. Also, its entrails have a strong odor.
In the town of Minami, several tons of the fish, locally known as "bari" or "ai," are caught in fixed nets and landed every year, mainly in winter. But as it is worth only tens of yen per kilogram, the fish has typically been discarded, except to make dried food. "The fish is delicious if it is prepared properly," said Yoshiteru Toyosaki, 69, head of the Hiwasa Fisheries Cooperative.
The fisheries cooperative and others conducted a decade-long survey using an underwater camera and found that the fish consumes large amounts of seaweed, thus degraging the environment.
The Tokushima Prefectural Agriculture, Forestry and Fisheries Technology Support Center said: "Kelp forests are called the 'cradle of the sea' and are a rich source of nutrients, various fish and shellfish to grow. If they are deimated, catches of abalone will also decrease."
According to the Fisheries Agency, the population of such fish has been increasing in the waters of the Tohoku and Kanto regions due to the recent rise in ocean temperatures. This is seen as a reason for seaweed decreasing nationwide.
"If a system were put in place to distribute the fish in markets, fishermen will be motivated to catch them," Toyosaki said.
Together with Mitsui Consultants Co., the town asked local restaurants, fish processing operators and others to incorporate items that use mottled spinefoot into their lineup, with the aim of both restoring the kelp forest and utilizing the fish.
At a tasting event held in Minami on Jan. 16, five restaurants introduced 12 different dishes in which mottled spinefoot was fried, made into sandwiches, smoked and even used in a risotto.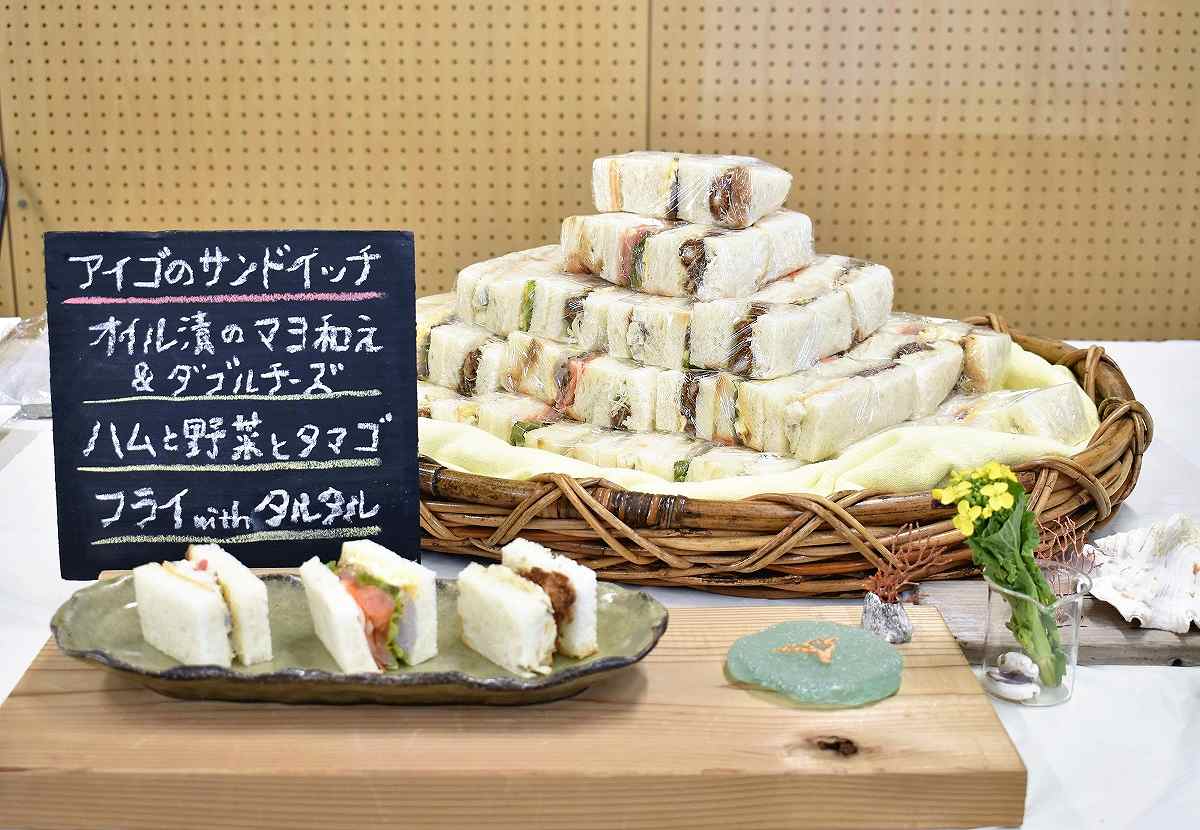 People who tried mottled spinefoot sashimi said they were not bothered by its smell, and they compared it favorably to sea bream.
Setsuo Abe, 68, who runs a French restaurant in the town, cooked quiche and seven other dishes using mottled spinefoot.
"The fish is easier to cook than I thought and it can be made into a variety of dishes. I would like to create more recipes," Abe said.
A Mitsui Consultants official said: "The challenge is to secure enough of a catch of mottled spinefoot since, currently, fishermen are reluctant to catch them as they can't get much for them. We would like to raise awareness of and widely market products using the fish by having it served at restaurants in the prefecture and used as a gift for the furusato nozei hometown tax system."
Add TheJapanNews to your Google News feed.