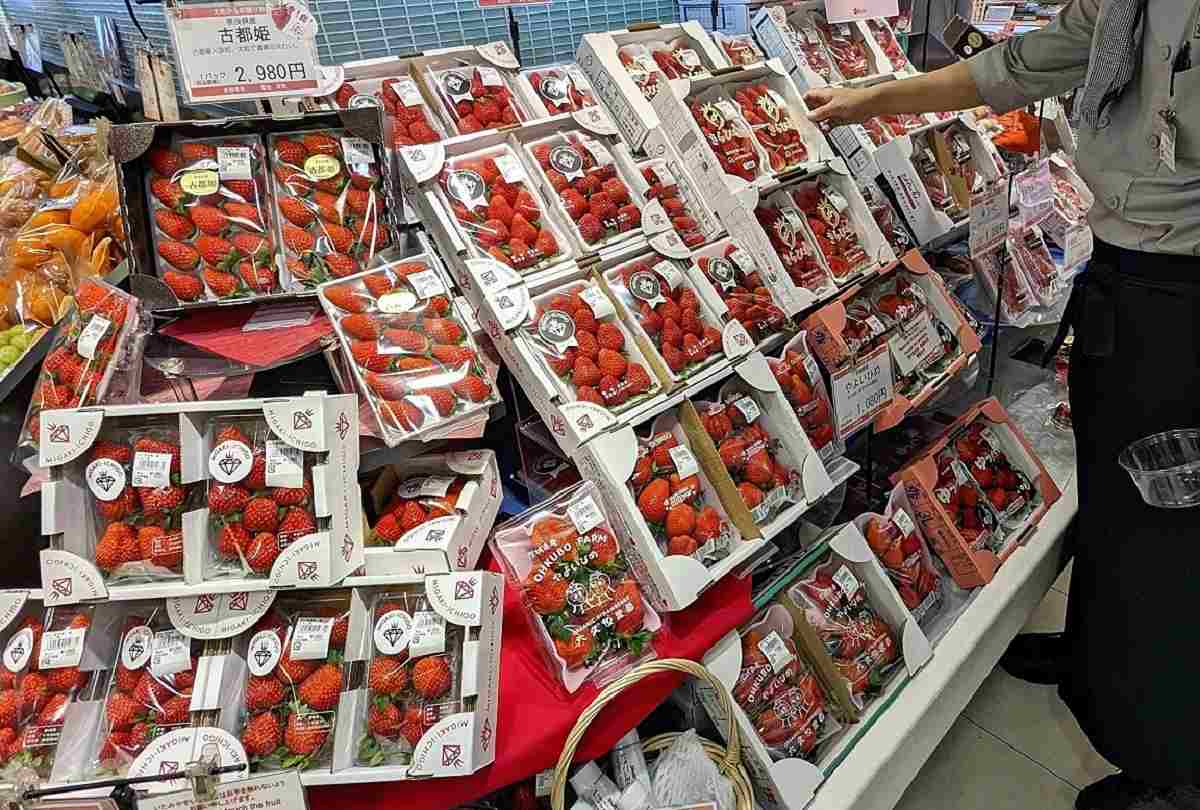 12:19 JST, February 21, 2023
The sweet and sour taste of strawberries attracts men and women, young and old — and now they are in season. With the recent introduction of new varieties of strawberries, those who love them are having fun choosing their favorites, while production centers face fierce competition.
New brands
In addition to popular strawberry varieties such as Sky Berry and Amaou, brands which are not as well known to consumers such as Tochiaika and Ichigosan are also available at Tsukiji Sadamatsu, a greengrocer located in the Keio Department Store in Shinjuku Ward, Tokyo.
These varieties have been introduced only in recent years, and about 15 of them were on store shelves in mid-January. When it gets to February-March time, the peak season for strawberries, the shop says it has 20 varieties on display that can go for anywhere between ¥900 to ¥4,000 a pack.
"It feels like the different types of strawberries that are available have increased dramatically over the past few years," one of the store's staff said. "There are many who say 'I had Amaou last time, so today I'll try something else.' There are more and more customers who enjoy looking for their favorite ones to buy."
He said the recent trend is for new varieties to be sweeter and less acidic.
According to statistics from the Central Wholesale Market in Tokyo, the market handled 25,895 tons of strawberries in 2011, with the top four varieties accounting for 87% of the total, including Tochiotome at 12,880 tons and Amaou at 4,399 tons.
However, the percentage of those top four shrank to 72% by 2021, while the share of other varieties increased.
This comes as a result of the successful branding of Amaou, which was first sold in 2003 amid a decline in strawberry prices across the board, and the development of other strawberries that could be next in line to Amaou.
The Tochiaika brand was launched in 2019 by Tochigi Prefecture, the nation's top producer of strawberries. Tochiaika strawberries feature a cortex that is larger and sweeter than Tochigi's mainstay Tochiotome variety.
When cut in half lengthwise, the end that has been cut has a heart shape. It has been well received by the market, and Tochigi Prefecture plans to increase the cultivation area of Tochiaika to 80% of all strawberries grown in the prefecture.
According to an official at the Strawberry Research Institute of the Tochigi Prefectural Agricultural Experiment Station, there are more than 300 registered varieties of strawberries in the nation.
It takes about seven years to develop a new strawberry variety. There are more than 40 varieties for which applications for variety registration have been filed since 2020 but are not yet on the register. New varieties are expected to appear one after another.
New production areas
Areas other than main strawberry production centers have been successfully branding their strawberries as well.
The Fukushima prefectural government has developed a variety of strawberry called Yuyake Berry this season after 10 years of effort. It is the first new variety in the prefecture in about 20 years and is characterized by its low acidity and strong sweetness.
"Fukushima Prefecture is a major fruit production center, but it had not produced winter fruits. We would like to establish [Yuyake Berry] as a new brand," a prefectural official said.
Nara Prefecture has been marketing new varieties of strawberries over the past few years, including Tamahime, Nanoka and Nara Akari.
The Hotel Nikko Nara in Nara Prefecture is holding a strawberry parfait fair until the end of March.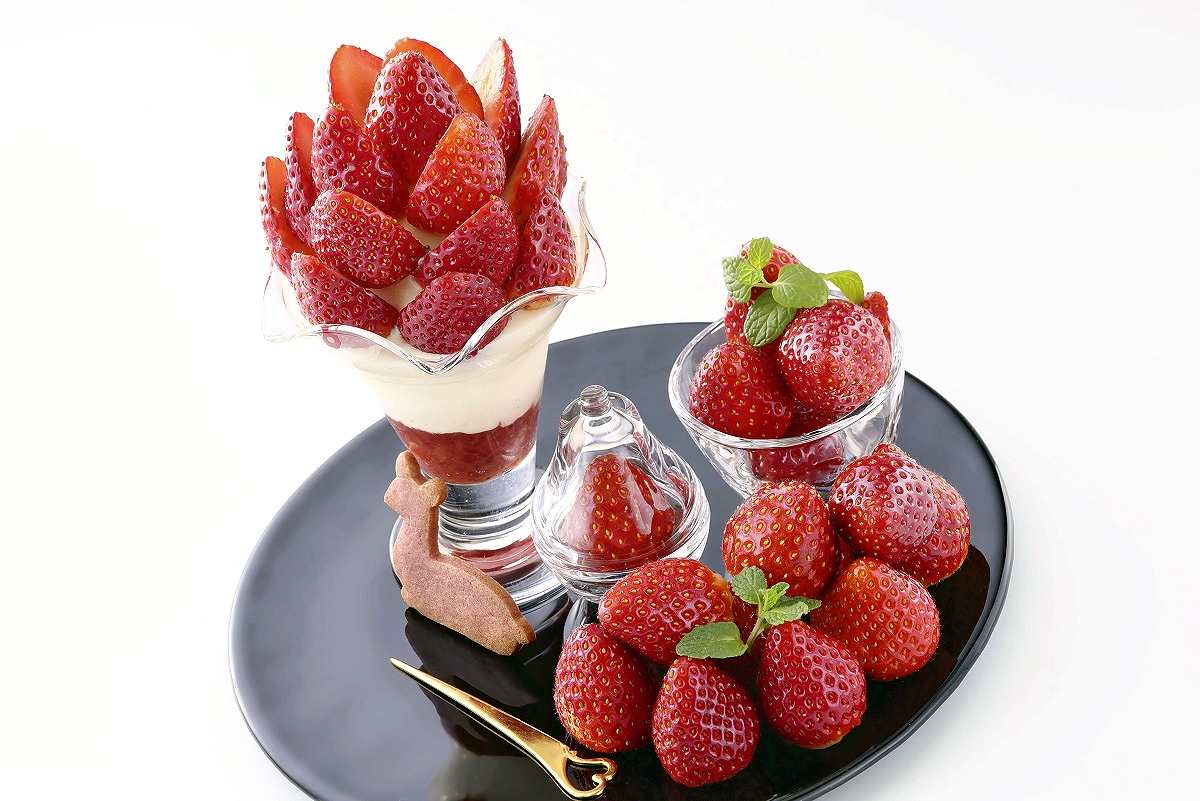 The Shiseido Parlour's Salon de Cafe in Ginza, Tokyo, offers parfaits from January to April, each month using three to four different strawberry brands that are delicious at that time of year.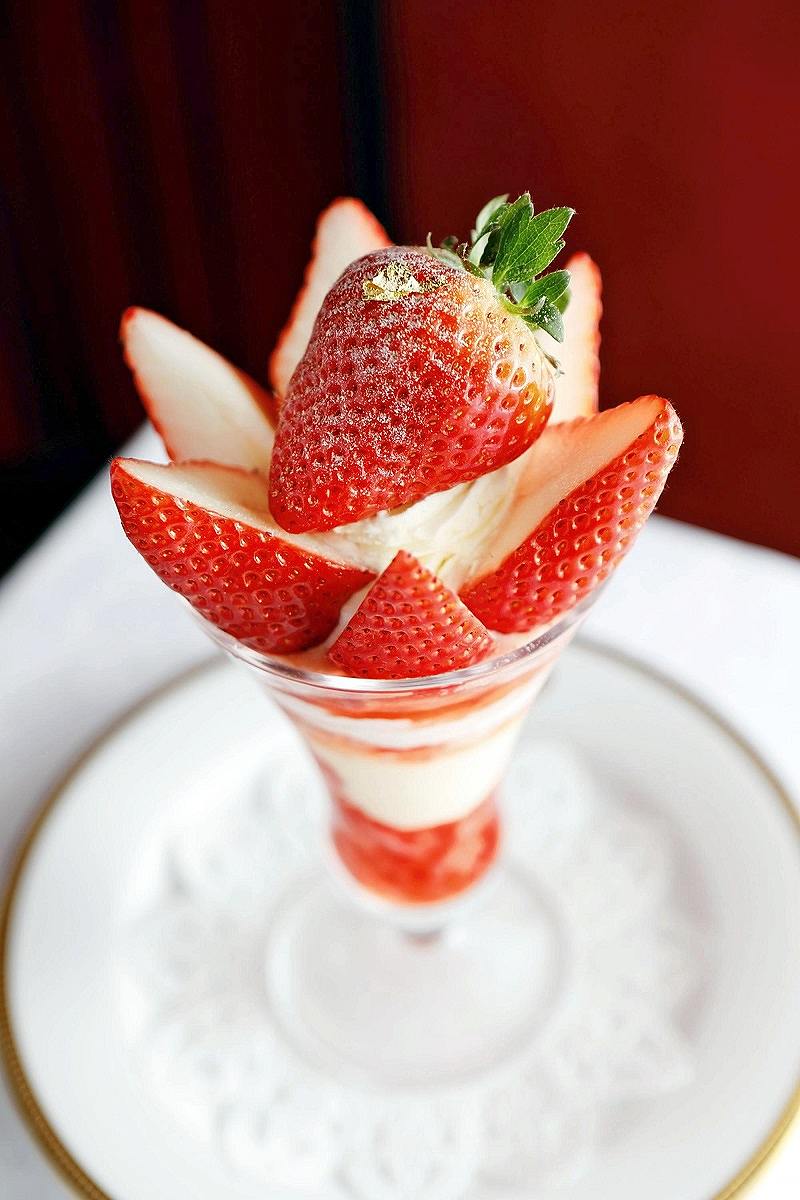 In February, the coffee shop is using rare varieties of strawberries from Shizuoka and other prefectures.
"Because the development of new strawberry varieties is a costly process, it is common for local governments to develop new varieties, and competition for local branding is intensifying. Consumers will enjoy choosing new varieties more if they know what they are like," said Shinichi Hangui, an associate professor at Tokyo University of Agriculture.
Add TheJapanNews to your Google News feed.