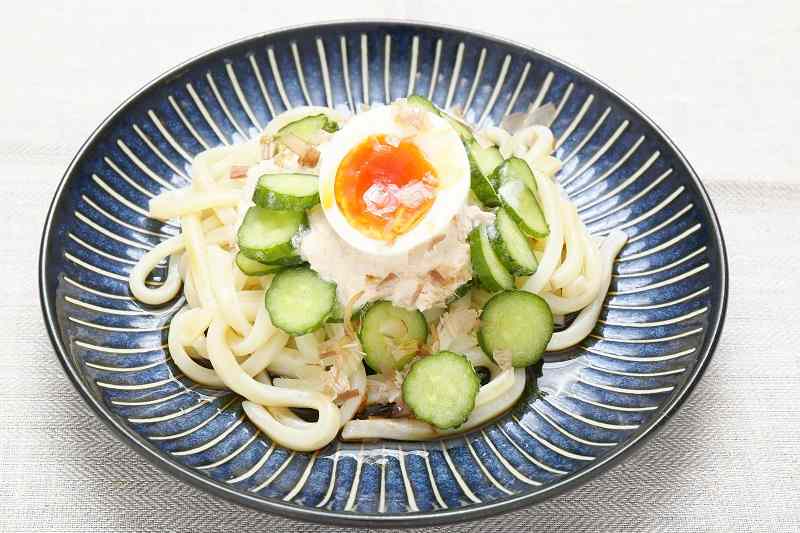 12:00 JST, August 6, 2022
It's getting muggier by the day, so something cool and refreshing is always appetizing. Of course, when it's hot, many people don't want to spend much time in the kitchen, so cooking expert Miyuki Shimamoto suggests using an interesting ingredient: frozen cucumbers.
Sure, cucumbers are always good to buy fresh. At the supermarket, I started buying single cucumbers for, say, ¥58 each, instead of a value bag of four at less than ¥200, as just one cucumber is enough for a salad for my family of three. If I bought a bag, I couldn't be bothered to pickle the leftover cucumbers.
Having said that, prices are rising, so I started thinking it's better to buy them by the bag to save money. But do cucumbers freeze well?
"Rest assured," Shimamoto said. "Cucumbers can be kept for about two months if they are frozen whole."
Before freezing them, wash them, then wipe away all the moisture with paper towels. Completely wrap each cucumber tightly with plastic wrap and put them in a sealable freezer bag. Because of their high water content, cucumbers tend to stick to each other if frozen without being individually wrapped.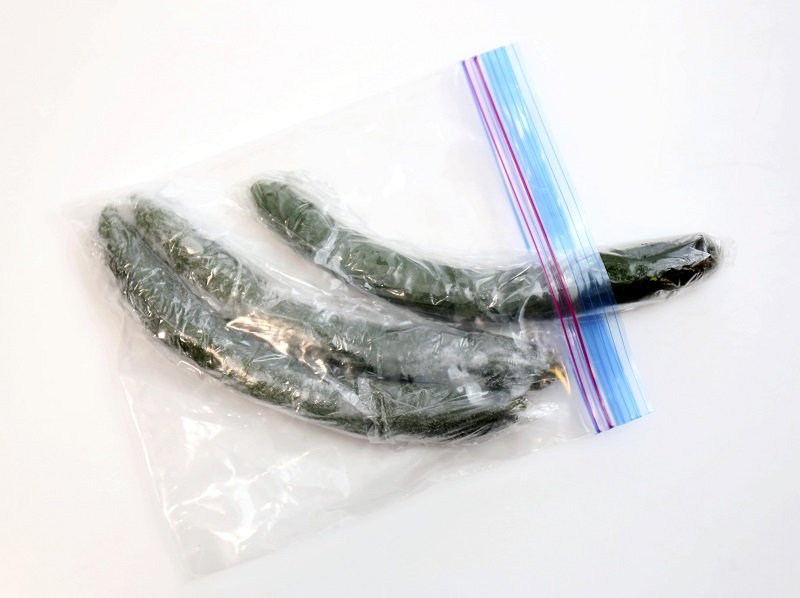 Shimamoto suggests a couple of recipes to bring the best out of defrosted cucumbers, which become soft and soggy when returning to room temperature.
"After slicing these cucumbers and squeezing out excess moisture, they soften without the need to sprinkle salt on them," she said. "This saves time and cuts salt intake, so it's good for potato salad or dressed with some seasonings."
Even straight from the freezer, they can be cut as desired when left at room temperature for about five minutes. If the frozen cucumbers are not defrosted, they can serve as flavorful ice for cold dishes.
The first recipe is a cold udon dish featuring canned tuna, Japanese mayonnaise and cucumbers with the mentsuyu sauce base poured over the noodles. The frozen cucumbers help chill the dish without diluting the mentsuyu.
Making a batch of boiled eggs ahead of time and using frozen udon that can be defrosted in a microwave means not having to use the stove.
Udon with tuna, cucumbers
Ingredients (serves 2):
1 frozen cucumber
2 packages frozen udon
1 can of tuna (70 grams)
2 tbsp Japanese mayonnaise
1 boiled egg
Mentsuyu sauce base, to taste
Bonito flakes, to taste
Directions:
1. Defrost frozen udon noodles according to package directions, then rinse under running water and drain.
2. Leave frozen cucumbers at room temperature for about five minutes, then thinly slice crosswise.
3. Drain tuna and mix with mayonnaise.
4. Separate udon into two dishes, top with cucumber slices and tuna, and drizzle mentsuyu to taste. Top each dish with half a boiled egg and sprinkle with bonito flakes, if desired.
The other recipe is a dish of tomato and pork cooked shabu-shabu style topped with grated frozen cucumber like shaved ice.
Pork shabu-shabu salad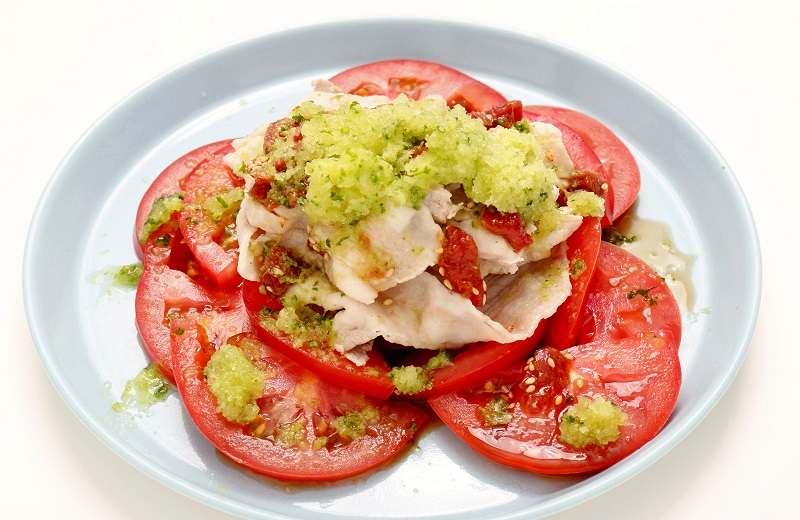 Ingredients (serves 2):
150 grams pork belly slices
1 tomato
1 frozen cucumber
1 umeboshi plum, pitted and chopped
1 tsp roasted white sesame
1 tbsp ponzu
1 tsp sesame oil
Directions:
1. Heat water in a pot until it just begins to boil, then turn off heat. Add pork and cook as if shabu-shabu, stirring the slices, then drain.
2. Cut tomato in half lengthwise, then cut into 5-millimeter-thick half-moon slices. Plate tomato first, arrange pork on top, then grate frozen cucumber over the dish.
3. Mix chopped umeboshi, roasted sesame, ponzu and sesame oil, and drizzle over the dish.
Adding as much grated cucumber as possible will make the dish cool and refreshing and whet the appetite.