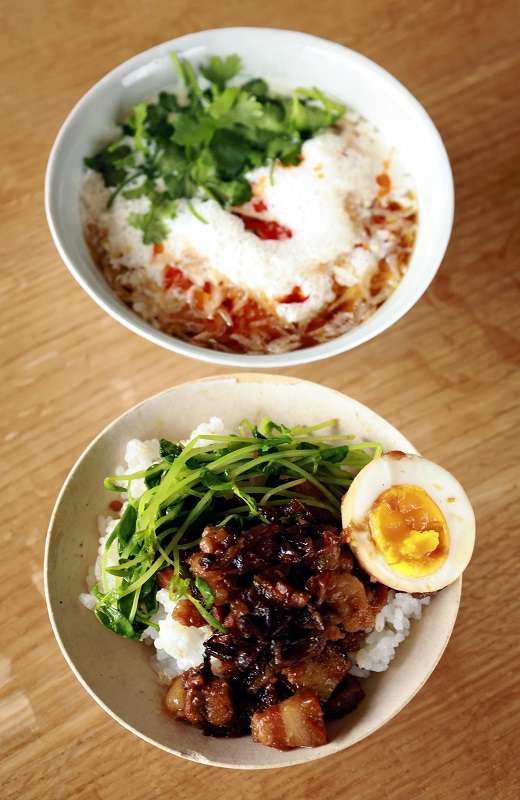 15:22 JST, June 28, 2022
Taiwan was a popular destination for many people in Japan before the pandemic. For people who yearn for the food they had there, here are some recipes to get that taste of Taiwan at home, courtesy of cooking expert Maki Watanabe.
Watanabe had planned a trip to Taiwan in March 2020, but had to cancel it due to the pandemic. Since that time, she has yet to be able to visit.
Having a craving for Taiwan food, she devised recipes based on her memories of the dishes she had experienced. Her endeavors led to the cookbook "Watanabe Maki no Taiwan Shokudo" (Maki Watanabe's Taiwan diner) published last October by Kadokawa.
The first recipe is for lu rou fan, a rice bowl topped with braised minced pork.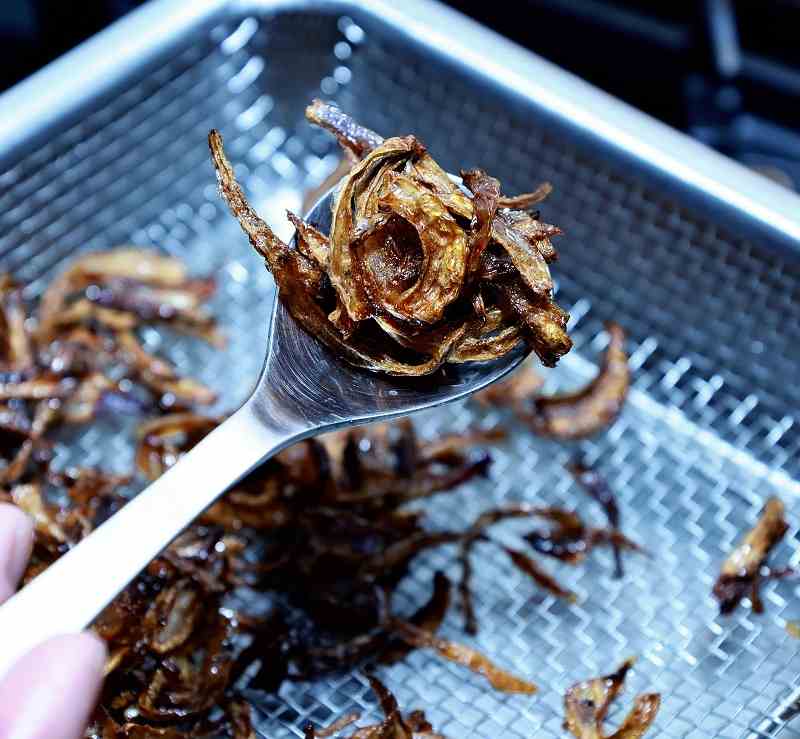 For this dish, a key to the flavors found in Taiwan is the use of fried shallots. Shallots are hard to find in Japan, so Watanabe recommended using red onions instead. The red onions require half a day of preparation, so Watanabe suggested that it can be convenient to make a larger batch of the fried red onions than required for the recipe. The excess can be stored in the freezer and ready for use anytime.
To prepare the red onions for this recipe, cut one in half lengthwise and thinly slice. Place the slices in a colander and let dry away from sunlight for half a day.
The braised meat in the lu rou fan recipe can also be refrigerated or frozen, so if there is time, making a larger portion than stated can mean quicker preparation for future meals.
Lu rou fan
Ingredients (serves 4):
250 grams whole pork belly block
½ onion, roughly chopped
1 clove garlic, chopped
1 knob ginger, chopped
1 star anise
100 ml Shaoxing wine
½ tbsp black vinegar
2 boiled eggs
⅔ cup fried red onion slices
40 grams dou miao pea sprouts
⅓ tsp five-spice powder
1 tsp sesame oil
Cooking oil
2 tbsp soy sauce
¼ tsp salt
Steamed rice

Directions:
1. Cut pork block in half and place in a pot. Cover with water and cook over medium heat. Bring to a boil, reduce heat to medium-low and simmer for another 10 minutes.
2. Remove from pot and drain well. When pork has cooled enough so it can be handled, cut into 2-centimeter cubes.
3. Put sesame oil, garlic and ginger in a saucepan and cook over medium heat. When they become aromatic, add the pork and roughly chopped onion.
4. Stir until pork is lightly browned. Add star anise, Shaoxing wine and black vinegar, and bring to a boil. Skim off scum, then cover with a lid.
5. Reduce heat to extremely low and simmer for 20-25 minutes, stirring occasionally.
6. To prepare fried red onions, put cooking oil in a pan over medium heat.
7. When oil is hot enough (Watanabe recommends 160 C), add prepared red onion slices. When they start to color, increase heat to medium-high (170 C), and when all slices are lightly golden, increase heat to high (180 C) and fry until golden brown.
8. Immediately remove from pan and drain well.
9. To the pork in the saucepan, add boiled eggs, soy sauce and salt, and simmer for another 15 minutes or so.
10. Add fried red onion slices, pea sprouts and five-spice powder. Cook uncovered until pea sprouts wilt. Remove sprouts and eggs.
11. Scoop contents of saucepan over four bowls of rice. Cut boiled eggs in half lengthwise and place a half in each bowl. Top with pea sprouts.
Watanabe also shared her recipe for savory soy milk soup, a regular item for breakfast in Taiwan.
Savory soy milk soup
Ingredients (serves 2-3):
600 ml plain, unsweetened soy milk
40 grams zha cai Chinese pickled mustard stem
10 grams dried shrimp
2 tbsp black vinegar
2 tsp fish sauce
2 tsp sesame oil
Dash of la-yu Chinese chili oil
Coriander as desired

Directions:
1. If using seasoned zha cai, just roughly chop them and skip the rest of this step. Otherwise, thinly slice zha cai, place them in a bowl and cover with water, and leave for about 8 minutes. Drain and roughly chop.
2. Put pickles into a large bowl, and add dried shrimp, black vinegar, fish sauce and sesame oil.
3. Pour soy milk into a pot and cook over medium heat. Turn off heat just before it comes to a boil.
4. To aerate, pour hot soy milk into the large bowl from chest-high and stir.
5. Add dash of la-yu chili oil and top with coriander if desired.
The vinegar curdles the soy milk into a consistency almost like tofu.
In Taiwan, people drink the soup while dipping youtiao fried dough crullers. Since these are hard to find, thinly sliced baguettes pan-fried in sesame oil also go well.
"This soup is rich in protein and very healthy," Watanabe said.
Add TheJapanNews to your Google News feed.