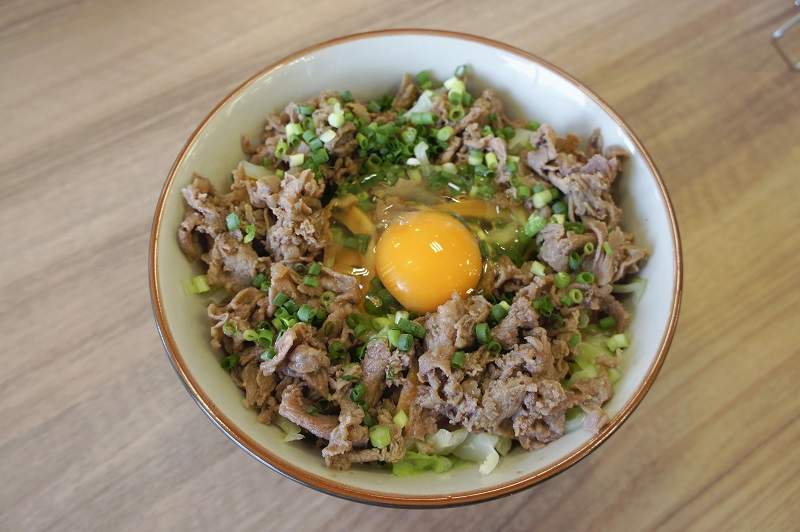 17:35 JST, May 24, 2022
FUJIYOSHIDA, Yamanashi — The end of April marked five years since the udon club of Hibarigaoka High School in Fujiyoshida, Yamanashi Prefecture, began selling Yoshida's udon, a local specialty, via a pop-up restaurant at a supermarket every Sunday. It has become so popular there are now regular customers coming from outside the prefecture.
The greatest feature of Yoshida's udon is its noodles, which are very thick and firm. The more you chew, the more the flavors of the ingredients and broth fill your tastebuds. For customers to enjoy the taste fully, udon noodles are seasoned simply, and are usually topped with cabbage and horse meat.
In the early morning of April 10, Yoko Yamamoto and Haruna Kyunai were cutting dough using special equipment at the main Selva supermarket in the city. Speaking to the two second-year students of the udon club, Subaru Hirose, who is the teacher in charge of the club, said, "Let's be conscious of making them the same width."
When they started their work at 10 a.m., the two were responsible for serving the food and operating the cash register. Kneading the dough for the noodles and preparing suridane, a condiment unique to the area, are done on weekdays after school.
"Sometimes my muscles ache from preparing and serving the food, but it's fun," Kyunai said with a smile.
The club was established in 2015 to promote the appeal of local udon restaurants, which had been suffering due to a lack of successors, and to pass on the culinary culture. Many students who originally liked Yoshida's udon joined the club, and since April 2018, the club has been selling udon at the supermarket's food court. The idea was that the members themselves would one day become successors.
Currently, the restaurant offers 12 types of udon, more than double the number it had on the menu when it first opened. One of the most popular is Magma Udon, priced at ¥590. Unusual for Yoshida's udon, it is made with spicy noodles mixed with chili pepper and other ingredients, with a generous amount of horse meat as topping. The flavor is made more appealing by the addition of a raw egg, and many people have become addicted to the dish. According to Hirose, there are weekly visitors that come from outside the prefecture. On March 27, the club sold a record 150 bowls.
The club's goal is to make Yoshida's udon more well-known than Sanuki udon, the specialty udon of Kagawa Prefecture.
"We want to continue to contribute to the community by selling Yoshida's udon," Yamamoto said. "We hope that new students will also become interested and join the udon club."
Add TheJapanNews to your Google News feed.