14:36 JST, April 12, 2022
Flowers made of buttercream sit atop cakes, offering a feast for the eyes and the stomach. Buttercream flowers can make any dining table gorgeous and elegant. "You can't help but want to show them to others or take pictures," said Kiyomi Nagashima, who holds buttercream flower classes at her dessert-making school called Sakura bloom sweets in Shibuya Ward, Tokyo. "You can eat them, of course, and their looks and aroma gratify the senses."
Instagram and other social media have made buttercream flowers even more popular in and outside Japan these days.
The buttercream helps maintain the flowers' shapes over a wide temperature range and over time, she said.
She mixes the Italian meringue — made of syrup and egg whites — and butter in a bowl and divides it into several portions, each of which is tinted with different food colorings before being put into icing bags.
With one hand, Nagashima squeezed the cream down into a strip on a round stand, shaping it into a flower petal. She rotated the stand with her other hand, adding layers of petals to build up a large flower. Flower-makers need to get used to doing different things with each hand while squeezing the icing bag with consistent pressure, she said. She uses 10 kinds of icing tips to make different parts such as the leaves and the centers of the flowers.
The finished decoration is separated from the stand with special scissors and is then placed atop a cake or other dessert.
She makes various kinds of flowers, such as pink and white roses, along with currants laid out over a boxed cake, or English roses forming a crescent shape embracing a round cake. The texture of an undulating dress worn by a doll cake is created with ripples of cream. Macarons are decorated with tiny flowers, each just 1 centimeter in diameter. For one confection, a chrysanthemum made of yellow bean paste sits atop a matcha roll cake.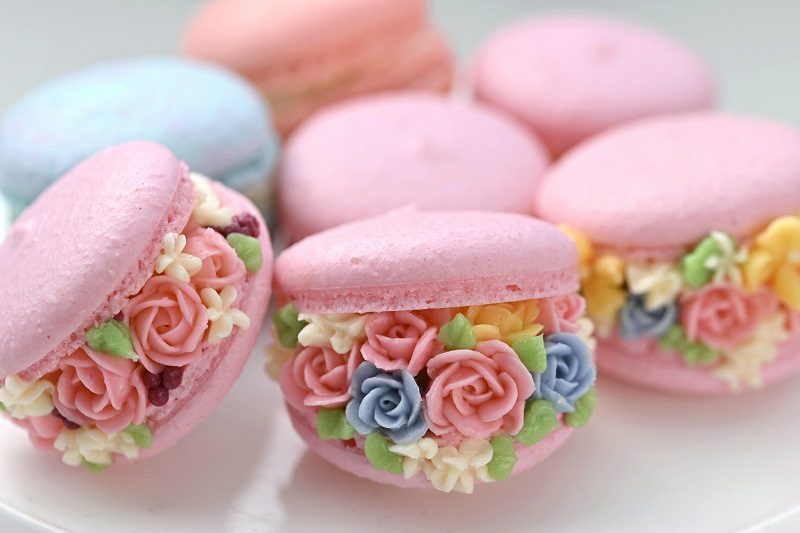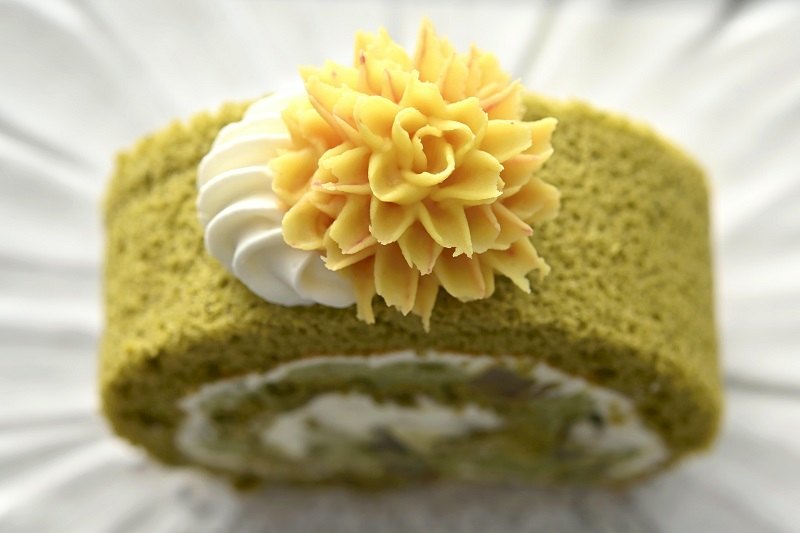 "It's just like a flower arrangement in the way that I care about the colors, the position and balance of decorations," Nagashima said. "This is a profound hobby that highlights a creator's individuality."
Mashed potato rose
The technique of making flowers can be used in savory dishes as well. Squeezing mashed potatoes into a shape of roses adds color and interest to any salad, for example.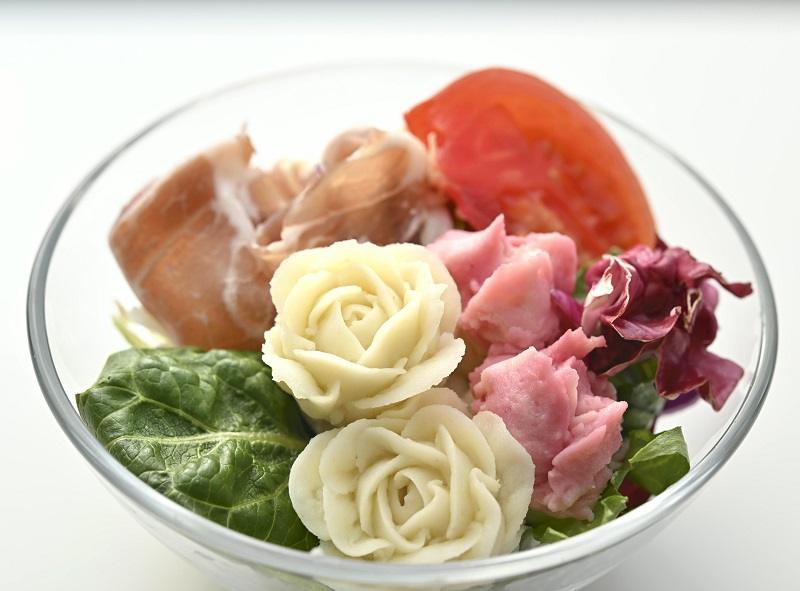 Nagashima made white and pink roses. White is the natural color of the potato, and pink is made by adding beet powder. Carrot or purple yam powder can also add some color to the potatoes, which can be used on sandwiches or toast.
"Adding some flowers to the food livens up a dining table," Nagashima said, and recommended that people at home make their own unique arrangements.
Add TheJapanNews to your Google News feed.