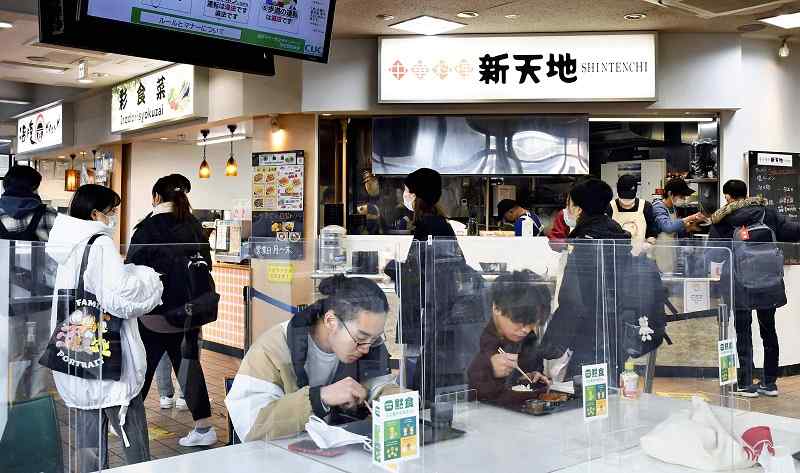 21:12 JST, March 8, 2022
One of three eateries on the ground floor of a building at Chiba University of Commerce in Ichikawa, Chiba Prefecture, is a Chinese restaurant operated by a second-year student of the university.
Takashi Serizawa, who studies at the Faculty of Commerce and Economics, opened Shintenchi in November.
Serving "authentic, quality food," Shintenchi offers such dishes as tantan-men and shio salt ramen — noodles with soup based on home-made pork and chicken-bone broth, both priced at ¥500.
"The flavors here are just as good as that of Chinese restaurants outside the campus," said Shiho Kodama, a second-year student at the Faculty of Policy Informatics, in mid-January.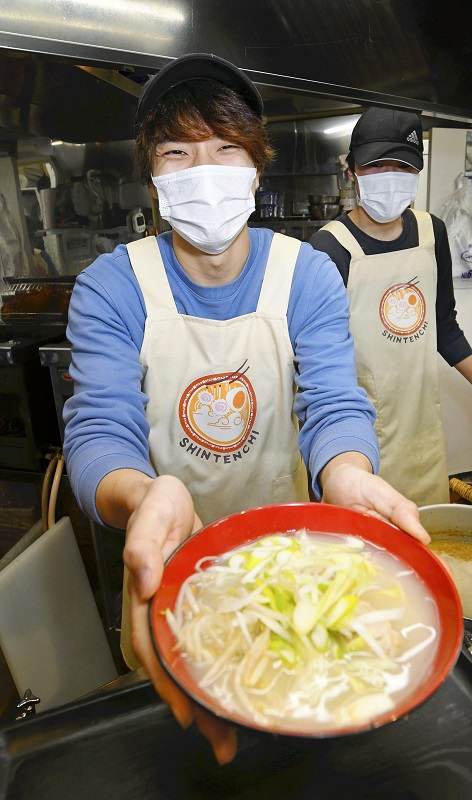 At Shintenchi, Serizawa does everything from cooking to managing three to four part-time workers for customer service, as well as accounting and buying ingredients. He works at the restaurant from 9 a.m. to 2 p.m. on weekdays and takes classes afterward. What he learned in bookkeeping classes has been useful in the creation of a journal to record transactions, Serizawa said, and his marketing studies have helped him attract customers through social media.
Although sales are a little slower than he originally planned because of the pandemic, he said: "In business management, all success or failure will come back to me. That's the interesting part."
There are three student-venture restaurants at the university, in addition to the regular cafeteria.
The university, which has about 6,500 students at five faculties, emphasizes practical education. It launched a program in 2011 via a proposal from Haruo Shimada, a former president of the university, that allows its students to open an eatery to experience starting a business. Three eateries that pass the school's screenings of such items as revenue and expenditure planning and hygiene management are granted the right to operate a restaurant for one year.
Students must complete all necessary procedures themselves to run the business, such as obtaining a food-hygiene supervisor certification, which is required for bars and restaurants, and submitting a business-opening notification to the tax office.
The university decides every year whether the eateries can continue for another year based on their business performances.
Tenant fees and utilities are subsidized by the university, which gives the student ventures an advantage over regular restaurants. Still, they face stiff competition not only from the other eateries on campus, but also from restaurants outside the university.
The two other student-venture eateries are run by a graduate and a post-graduate student.
"I want to foster entrepreneurship by allowing students to have a taste of real business," said Sachihiko Harashina, president of the university.
Add TheJapanNews to your Google News feed.