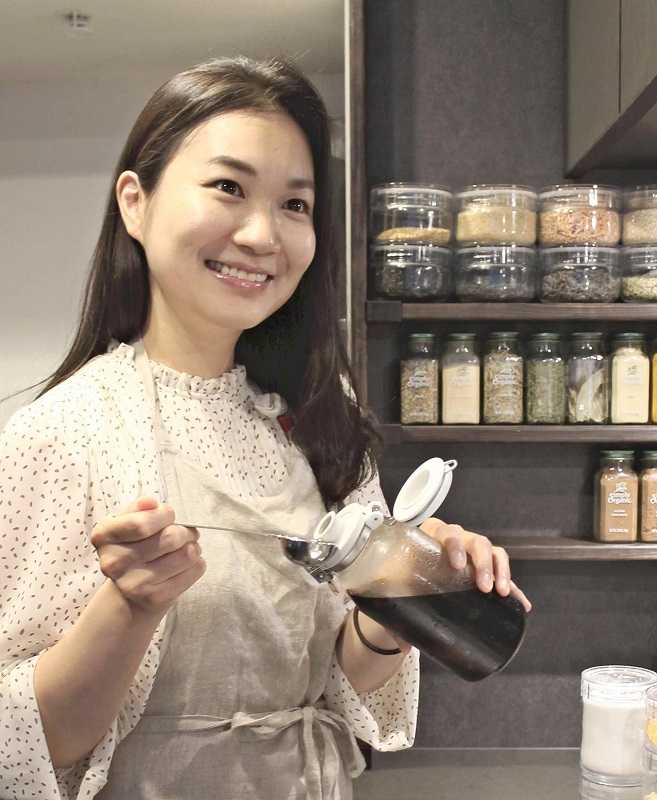 19:31 JST, August 23, 2021
As more and more people stay home during the pandemic, seasonings are finding their way to the spotlight. With unique ways to use seasonings, they are changing the face of the dinner table.
Recipes a 29-year-old woman of Tokyo introduces on Instagram have gained a following among people who are not good at cooking.
"I think it's because I simplified the way to use seasonings," said the Instagrammer known as Aya.
Seasonings in recipes are usually complicated: "1 tablespoon of A," "½ tablespoon of B" or "⅓ teaspoon of C," for example. It can be difficult knowing when to add them to a dish, too, making it easy to get confused for someone who is not familiar with cooking.
In her recipes, Aya simplifies the ratios of seasonings and adds them to the dish at almost the same time.
For example, her "garlic butter sauce" is made of one tablespoon each of butter, sake, mirin, soy sauce and sugar, as well as one clove of chopped garlic. The combination of nothing but "1s" makes it easy to remember.
No wonder it is easy to cook garlic butter chicken, one of her recipes. Heat butter and garlic in a frying pan over low heat and add chicken in the pan, skin-side down. After cooking both sides of the chicken, add all the seasonings and cook until the sauce has thickened.
Such recipes have been well received by people who comment they have learned how to use seasonings.
Others said they finally found recipes they really liked.
After being invited by Takarajimasha, Inc. to write a cookbook, Aya decided to write one about the way to use seasonings, rather than a book themed on particular ingredients or cooking methods.
Turnaround in sales
Sales of basic seasonings were falling before the pandemic. Comparing 1997 and 2019, money annually spent by households with two or more members fell from ¥2,926 to ¥1,707 for soy sauce, according to a household expenditure survey by the Internal Affairs and Communications Ministry. Expenses spent on sugar also fell from ¥1,806 to ¥1,094 and from ¥965 to ¥738 for Worcestershire sauce. Eating out and the general diversification in food consumption drove the trend.
However, the situation drastically changed because of the pandemic. According to a survey on dietary education conducted by the Agriculture, Forestry and Fisheries Ministry in December 2020, 27% of respondents said they started to cook more often at home. The figure was 40% for those in their 20s and 30s.
Asked about home meals, 36% said they are eating at home more, with as much as 54% of those in their 20s and 30s saying so.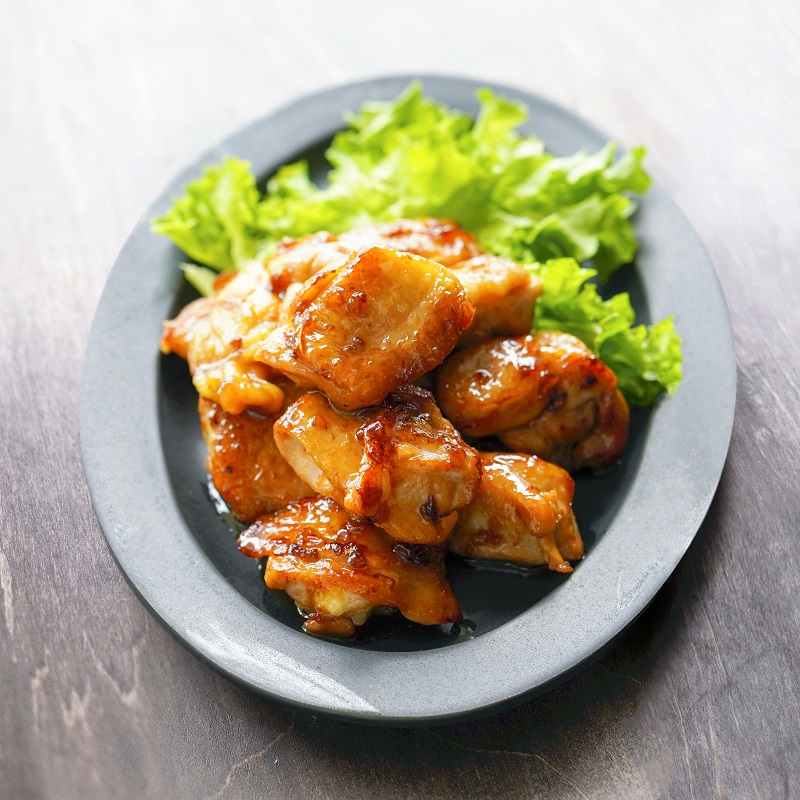 More accessible
"The sales of seasonings were once on a downward trend, but started to increase last spring," said an official of Hyogo Prefecture-based King Jozo Co., which produces Hinode Mirin.
In response to comments from people who said they did not know how to use mirin or cooking sake, King Jozo created a special page on its website explaining basic ways to use them.
Among their popular products are a series of mirin and sake products with no, or less, sugar compared to regular products. They are designed for people trying to eat healthy or who are on a restricted diet.
In February, Tokyo-based Bull-Dog Sauce Co. launched Bull-Dog J-Sauce. By adding its existing Worcestershire sauce spicy flavor, traditional Japanese food's umami flavor and a pleasant sour taste, the company made a sauce that pairs well with many kinds of dishes. The move was in response to consumer comments that the conventional Worcestershire sauce is too sweet or thick. There also were consumers who said they were not sure how to make dishes with the conventional sauce.
"The new sauce has a refreshing flavor that goes well not only with okonomiyaki savory pancakes and fried foods, but also with gyoza dumplings and other dishes," said an official of the company.
Kagawa Nutrition University professor emeritus Nakako Matsumoto said, "In Japan, basic seasonings such as salt, miso and vinegar have been indispensable to the table since ancient times, and a variety of dishes have been produced thanks to seasonings and cooking methods."
Matsumoto said food can taste exceptional if seasonings are wisely used to cook something with family members' health and preferences in mind.
"I want people to experience the joy of cooking," Matsumoto said, especially in a time when the number of working couples is rising and time-saving cooking measures are favored in the kitchen.
Add TheJapanNews to your Google News feed.