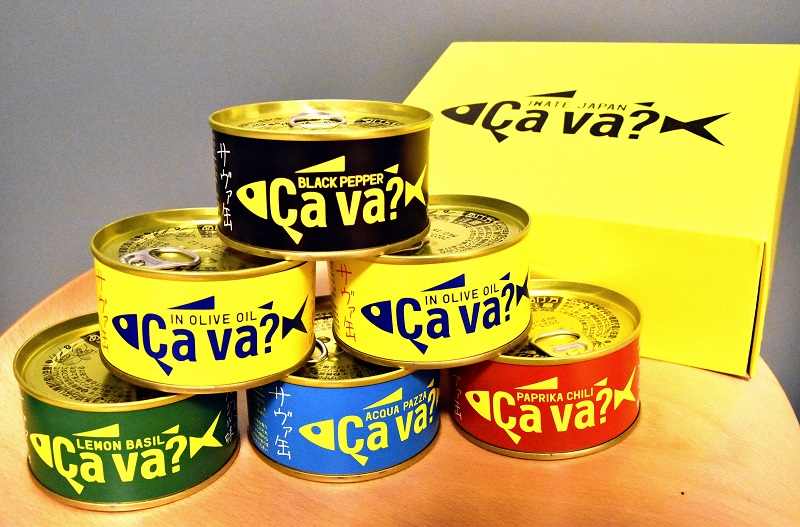 15:04 JST, April 27, 2021
MORIOKA — Production of the canned mackerel "Ca va?," produced in Iwate Prefecture to support the fisheries industry hit hard by the 2011 Great East Japan Earthquake, topped 10 million since its launch in 2013. Having become one of the leading products in the prefecture, "Ca va?" is now loved throughout the country.
The name of the canned food is a pun on the Japanese word for mackerel, saba, which sounds like the French phrase "Ca va?" meaning "How's it going?"
"Ca va?" was jointly developed by Eat, and Energize the East. (EEE), a Tokyo-based general incorporated association set up to support the food industry in the disaster-stricken area; Iwate Kensan K.K., a third-sector company in Yahaba, Iwate Prefecture, that sells the prefecture's specialties; and food manufacturing and sales company Iwate-Kanzume, Inc. in Kamaishi in the prefecture.
During EEE's proposal to can mackerel, which has stable catch and market prices, and sell them nationwide, the three entities came up with the idea in spring 2013 to can mackerel marinated in olive oil, taking a page from cans of anchovies in oil being widely consumed in Europe.
However, canned mackerel sold in Japan is usually fish cooked in water or miso bean paste before canning. It was unclear whether the food cooked in olive oil would be accepted. The target price of ¥360 excluding tax also invited concerns as it was higher than the average price of general canned mackerel at around ¥200.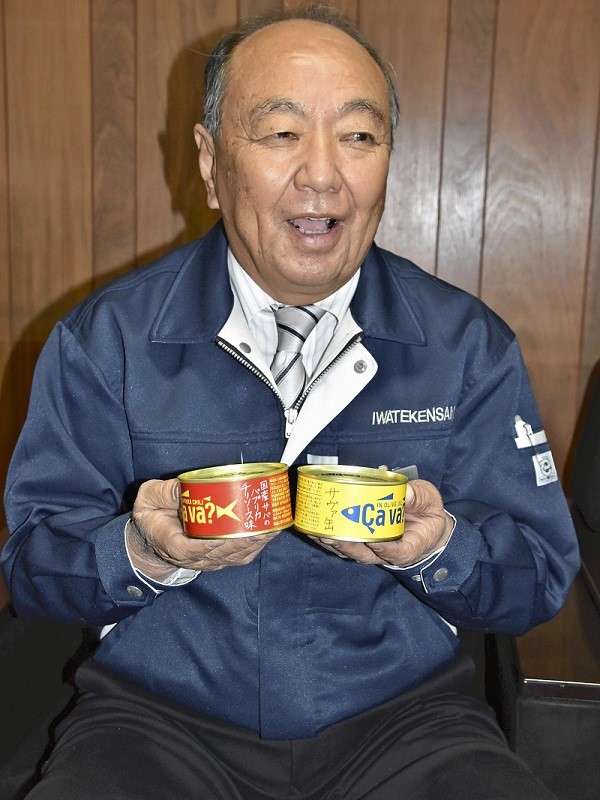 But Norimichi Sato, 63, an advisor to Iwate Kensan who was involved in the development of "Ca va?," received praise about the production from food manufacturing companies, including Iwate-Kanzume, which were affected by the disaster in the coastal areas. Having found them eager for the canned fish, Sato worked to launch the product.
"We had no choice but to add value to the product to bring profits to food producers working in the coastal areas," Sato said. "I thought if we cannot help them to recover from the disaster, we have no reason to exist."
In September 2013, "Ca va?" in its pop-designed and bright yellow cans hit the shelves of supermarkets in Iwate Prefecture and the Kyushu region. Although it did not sell well in the first several months, it came to attract customers especially after it was featured in women's magazines as a low-calorie option.
"Ca va?" now comes in five flavors, including lemon basil and paprika chili.
Having made a product known nationwide, Sato said: "With marketing 'Ca va?' I want to appeal to the whole country that Iwate is doing just fine."
Add TheJapanNews to your Google News feed.