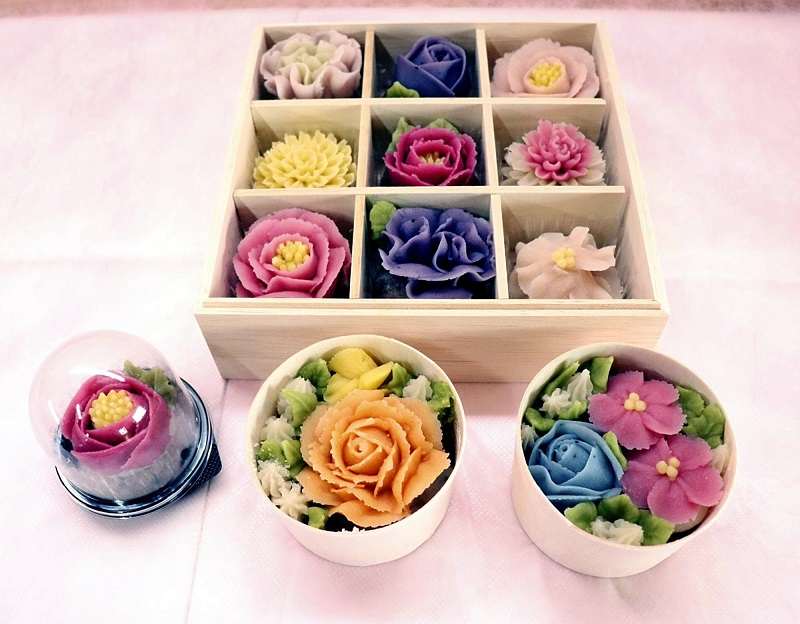 16:25 JST, March 30, 2021
TOKUSHIMA — Thanks to its refined sweetness and rich flavor, Awa Wasanbon, a kind of wasanbon traditional high-quality sugar made in Awa, Tokushima Prefecture, is an indispensable ingredient of fancy confectionery, be it Japanese or Western-style, across the country. Awa Wasanbon has been loved throughout the ages, and some confectionary makers are working to broaden its appeal.
Rare sugar
Wasanbon is made from a type of sugar cane called chikuto, which is grown in Tokushima Prefecture and some parts of Kagawa Prefecture. Unlike sugar cane grown in Okinawa Prefecture and Taiwan, chikuto is only a little less than two meters tall and as thin as an index finger.
Chikuto is said to be rare since only a little can be harvested compared to sugar cane grown in other areas.
One legend states an ascetic monk who stopped by the area during his travels in the Edo period (1603-1867) told farmers struggling with land unsuitable for rice crop that sugar cane was grown in the Kyushu region, where the soil was similar, according to Okada Sugar Manufacture in Kamiita, Tokushima Prefecture, which deals with wasanbon. Hearing this, a young man went to Hyuga in present-day Miyazaki Prefecture and learned the techniques of sugar cane cultivation and sugar production. He brought back the seedlings of sugar cane and reportedly laid the foundation for Awa Wasanbon.
Unique higashi dry sweets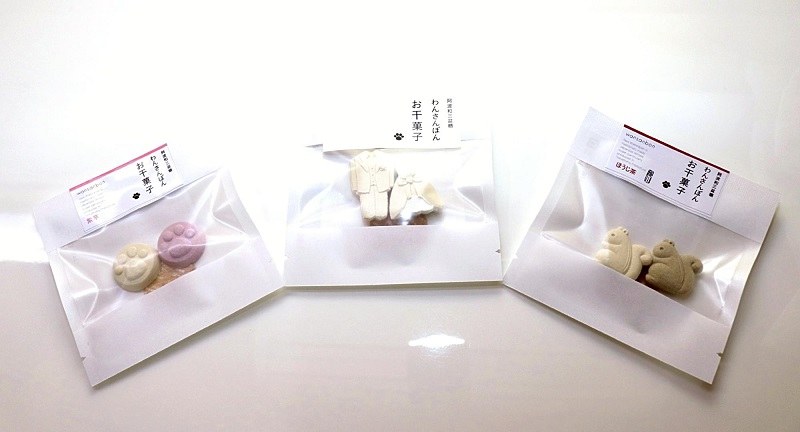 Koki Hattori, 23, the owner of Wansanbon, a wasanbon sweets shop, has created a series of unique higashi — traditional pressed, dried confectionary. The products include higashi in the shape of flower petals, coffee mugs and paw prints.
Located in Yoshinocho in Awa, the store is owned by Hattori Sugar Manufacture, a wasanbon maker in the city established in 1864. As many consumers believe wasanbon should be used for classic, fancy higashi, Hattori thought about creating a new product image. In a bid to widen the target market, Hattori created about 30 kinds of new higashi, using purple sweet potato and green tea powders instead of usual food colorings to create a variety of colors. Their cute appearance and the taste unique to wasanbon have won over many female customers.
Last year, Hattori Sugar Manufacture also developed Hanahikari, which is an ohagi (a rice ball coated with sweet bean paste) that looks like a real flower, amid declining sales due to the coronavirus pandemic. The ohagi, with the bean paste cooked with wasanbon, resemble camellia, carnation and chrysanthemum flowers. It brought in orders from inside and outside of the prefecture, with many customers pre-ordering the confectionary.
"The unique flavor of wasanbon, something that cannot be produced with granulated sugar, must be good in making Western confectionery, too," Hattori said. "I would like to open a store specializing in Western confectionery that uses wasanbon."
Wasanbon Swiss roll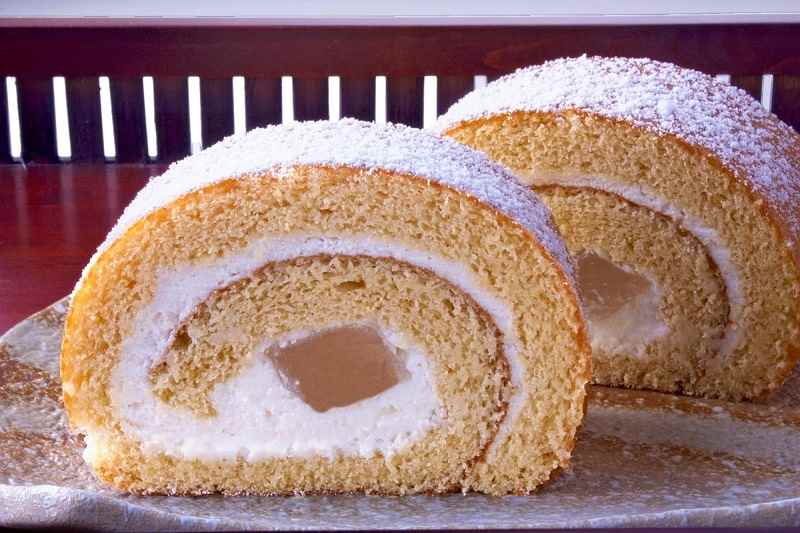 Awaya is a Japanese confectionery store in Tokushima City which has been making and selling about 10 kinds of Western sweets using wasanbon, such as Swiss rolls and cookies.
Awaya President Yoshihiro Izumi has been developing sweets using wasanbon for about 15 years in hopes of making sweets that cannot be found in other prefectures.
"I want to do away with the stereotype that wasanbon is always used for small and expensive higashi," Izumi said. "We can make Western sweets using wasanbon at a reasonable price."
Awaya's new Western-style sweets are gaining popularity, especially among the elderly who are familiar with the taste of higashi, and those who enjoy tea ceremony.
"I want as many people as possible to discover the allure of Awa Wasanbon," he said. "As a confectionery shop in Tokushima, we would like to continue selling our products using the local specialty."
Add TheJapanNews to your Google News feed.