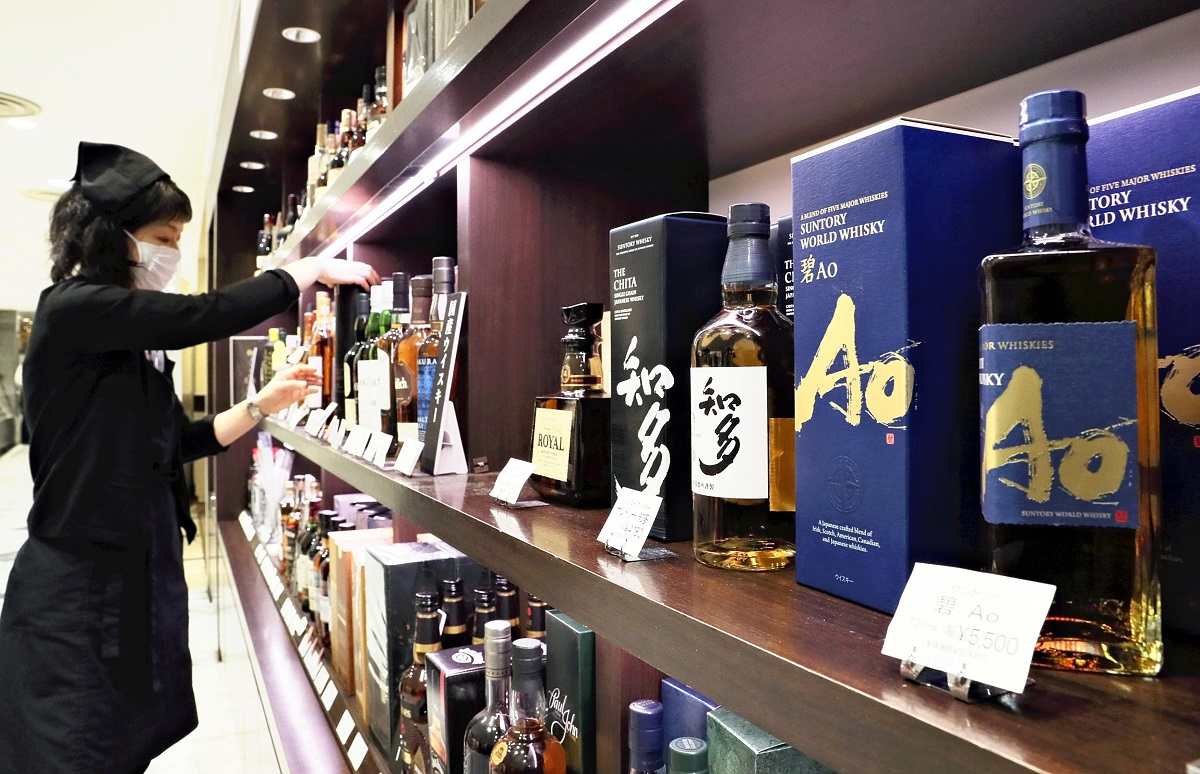 15:24 JST, February 22, 2021
The Japan Spirits and Liqueurs Makers Association has drafted criteria for what constitutes Japanese whiskey for the first time. The association wants all aspects of production, such as distillation, to take place in the nation using only domestic water. Japan-produced whiskey is increasingly popular abroad and the association believes the criteria will help maintain and improve the value of the Japan brand.
Scottish whisky, among others, was used as a reference when thinking about what constitutes a domestic whiskey, as the association has had no clear reference point and some so-called Japanese whiskeys have actually been created abroad and only bottled domestically.
While there will be no penalties involved, beginning in April the association will begin applying its criteria to Japanese whiskey.
The criteria for being considered a domestic whiskey include the spirit being kept in wooden barrels that can hold up to 700 liters and stored domestically for at least three years from the day following its containment. Whiskey from big companies will be subject to these criteria.
Add TheJapanNews to your Google News feed.