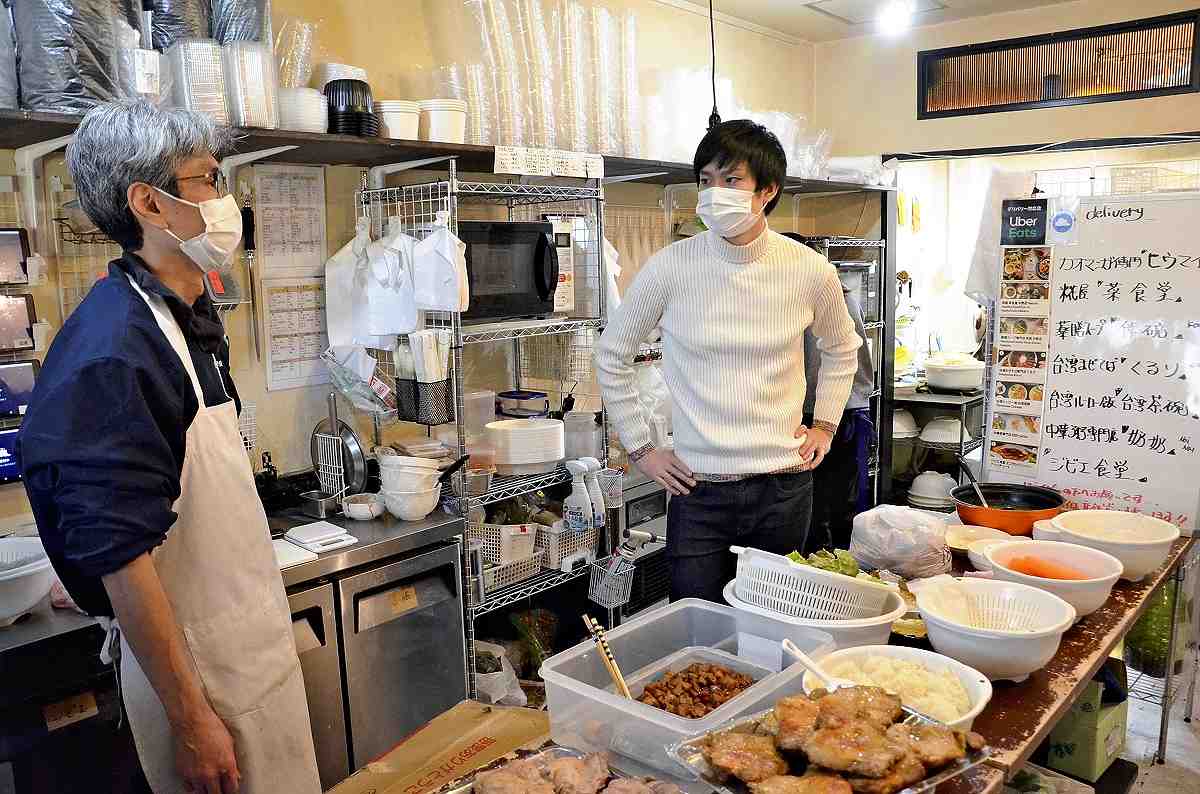 18:29 JST, February 8, 2021
The rise of "ghost restaurants" has nothing to do with believing in the supernatural or with staff in spooky costumes serving food. The response to the novel coronavirus has hit the restaurant industry hard, and to find ways to keep their dreams alive, many restaurateurs have shifted their business models to delivery. The image of a chef whipping up dishes in a kitchen in an eatery devoid of customers has thus contributed to the term "ghost restaurant." Some of the benefits of the model include lowering up-front costs by not directly dealing with customers.
DeliStation kitchen, located near Nakano Station in Nakano Ward, Tokyo, serves seven kinds of food that customers can order via an app for delivery. The kitchen cooks up various dishes such as Thai food and Chinese medicinal soup. Satoshi Morinaga runs the establishment, which is located on the first floor of an apartment building. The facility used to be a bar, but now houses Morinaga's kitchen where all the dishes are cooked.
The former systems engineer for then Nippon Steel & Sumitomo Metals, now NS Solutions Corp., struck out on his own about three years ago.
He originally opened a Thai restaurant in Musashino, Tokyo, with an acquaintance, but when he decided to expand in January last year, he started delivering Thai food after renting the current location in Nakano.
The move proved fortuitous. In May, when the first state of emergency was declared, Morinaga saw sales skyrocket to ¥2.5 million, about eight times more than when he started the delivery business.
Morinaga has since expanded his offerings to include Japanese and wild game cuisine. Amid the novel coronavirus pandemic, 42 hotel restaurants and izakaya pubs across the country that turned to delivery services have also associated themselves with the DeliStation brand.
"There are high-end restaurants that focus on the atmosphere of the place and how they treat their customers, while others are cheap but delicious food stalls," Morinaga said. "I think there are customers for every type of food in any price range."
Morinaga believes ghost restaurants can resolve many of the issues the industry faces. The long hours often required of workers are diminished in ghost restaurants, and chefs generally have more time to focus on developing their own recipes to drive sales. In addition, a regional eatery can provide recipes to a ghost restaurant and expand the range of its potential customer base without opening another brick-and-mortar establishment. Through this arrangement, the regional restaurant can receive a return from the recipe licensing fees and sales of their dishes, thus increasing its profits and popularity.
At Enmma, a restaurant specializing in beef tongue stew located near Azabu-Juban Station in Minato Ward, Tokyo, the seats were empty even though it was lunchtime.
A tablet chirped in the quiet store, notifying Masamitsu Matsumoto that someone had placed an order. He reached into a preheated nabe pot, pulled out a pouch of ready-made beef tongue stew and placed it into a container. About 10 minutes later, a worker for a delivery service company arrived and took the stew away.
Matsumoto opened the restaurant last May along with his friend Haruna Kanuka. After successfully raising ¥2 million in a crowdfunding campaign, the two compiled their savings to reach the ¥4 million they needed to open the restaurant. Business is conducted at Enmma during daytime hours on the premises of a drinking establishment that opens later in the day.
Kanuka and Matsumoto combine their individual expertise to balance out the responsibilities of operating their ghost restaurant. Kanuka has experience working at a washoku Japanese cuisine chain and other places. Matsumoto has experience in bar management and the consulting industry.
At first, all the food was prepared in the kitchen, but they switched to having the dishes premade at a factory to ensure product quality and reduce costs. As a result, all they need to do now is heat up a food pouch whenever the tablet chirps.
The two are also working to expand their specialty products and sell them in supermarkets and online.
"While working together on this enterprise, I hope to develop new products and grow our business," Matsumoto said.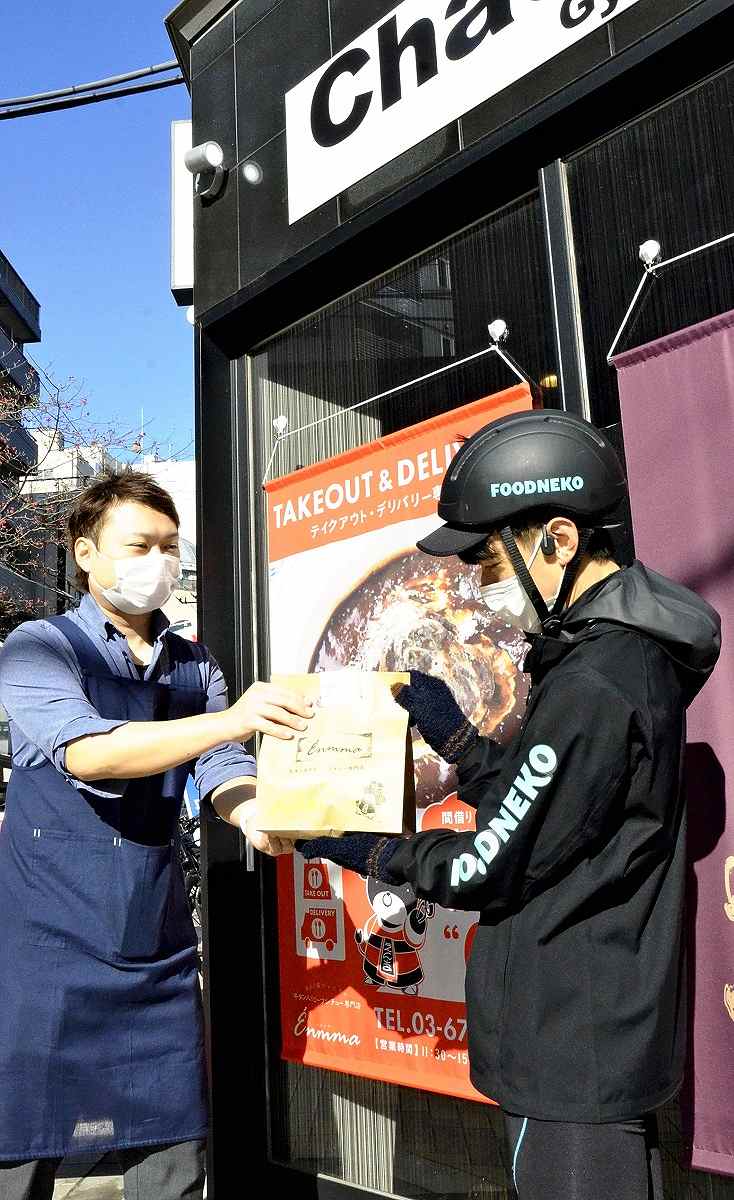 Add TheJapanNews to your Google News feed.