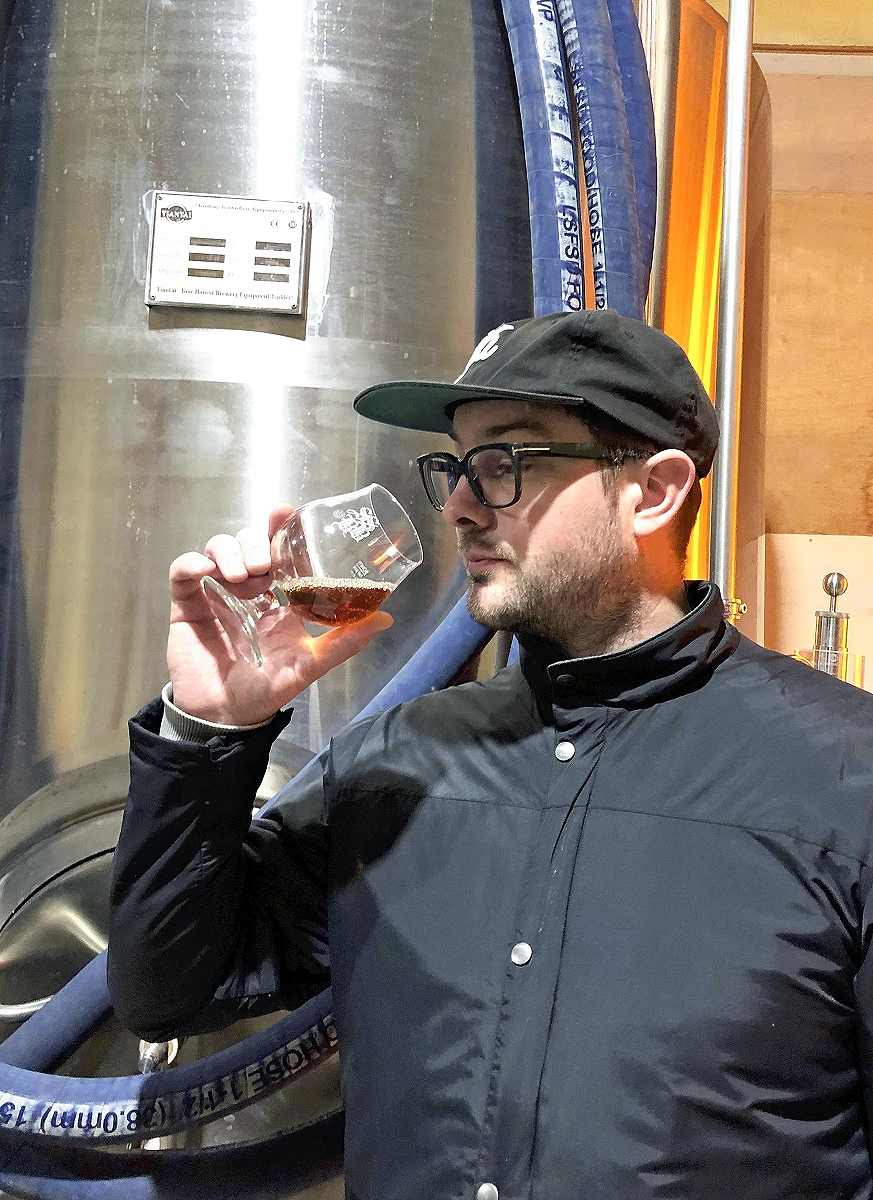 11:45 JST, January 11, 2021
Craft beer, unique in flavor and culture, has been drinking up market share for years. For many craft beer lovers, the appeal is not only the frequent appearances of eccentric new flavors offered by niche breweries, but also the steadfast belief in the entrepreneurial spirit and the marketplace of ideas.
Some of the more recent trends in the industry have involved brewers crowdsourcing opinions to gain deeper insights into what their fans want next, while other breweries have used the bubbly beverage to raise awareness of food waste by brewing with food that would have otherwise been thrown away.
Such business initiatives are feasible mainly because beer brewing allows for almost anything edible to be added to the fermentation process.
"We'd like your opinions to be reflected in our next batch of beer," said Koji Shikata, owner of Osaka-based craft beer brewery Kamigata Beer. The comment was made in late November at an online exchange event. Since his brewery occupies the former site of a public bathing facility, Shikata was interested in ideas about beers with a "post-bathing" image.
Ten beer enthusiasts who participated in the event offered up ideas such as: "Public baths remind me of milk coffee" and "I want something like a sports drink." A 50-year-old company executive said: "I didn't expect that amateurs like us could have a say in how a beer should be flavored. I am looking forward to tasting this new craft beer."
The brewery has been holding such exchange events since May, mainly to explain topics such as brewing policy. In an effort to make the events more interactive, the brewery started fielding ideas for potential products. "We were able to do that because craft beer has a lot of options for ingredients," Shikata said. Based on some of the ideas gleaned from the events, the brewery is in the process of making a new craft beer.
Craft beer is made mainly from malt, hops, water and additional flavor. Ingredients for craft beers allowed under the liquor tax law include: fruits, spices such as pepper and cinnamon, herbs such as chamomile and basil, vegetables such as pumpkin, honey, miso, and coffee. Even though craft beers tend to have a relatively high price point, their unique flavors attract a wide range of consumers.
But not all craft beers are sold as beer in Japan, as some are labeled in the less prestigious category of low-malt beer under the liquor tax law if certain ingredients are added. In 2018, however, a revision in the law allowed for many such brews to be officially sold as beer. With more craft beers carrying an official beer label, consumer interest rose as a result.
According to the Japan Beer Journalists Association, there were 438 breweries across the country as of June 2020, more than double that of 10 years ago.
Compared to sake and wine, which are usually brewed once a year, production of a batch of beer takes only a month at the earliest. Beer recipes can also be easily altered and then brewed over and over again, thus making it easier for beer brewers to adapt to consumer opinions.
The Nara Prefecture-based brewery Beer Holic Brewing opened in Uda in October 2019 and it plans to use salt as a flavor in one of their craft beers, which had been proposed at an online exchange event. While the brewery had previously asked for opinions from beer fans about labeling and other aspects, it decided to expand the range of the customer opinions it was seeking.
Moon-X Inc., based in Meguro Ward, Tokyo, started selling products in November 2019. It conducts polls on beer enthusiasts who regularly buy the company's products so the company can understand their desires. The company then incorporates the feedback into their brewing. The brewery launched a craft beer called Crystal IPA (a set of six 350-milliliter cans sells for ¥4,180 including tax) in January 2020. Responding to a consumer request for beer with a light and refreshing flavor, the brewery adjusted their beer-making process so that a beer that was shipped in August and later was refined to have a sharper flavor and brighter color.
Online crowdsourcing is far from the sole business strategy. Amid growing food waste concerns, some breweries have been using food set to be discarded as ingredients in their craft beer.
Since June 2019, Anglo Japanese Brewing Company, based in Nozawa Onsen, Nagano Prefecture, has been producing craft beer called "Bread" using offcuts of campagne, a kind of French bread made by a popular bakery in Tokyo. A 330-milliliter bottle costs ¥600 excluding tax. About 50 kilograms of bread offcuts are used for each brewing. The craft beer has a savory flavor, and chief brewer Thomas Livesey said that if people knew that food destined for the rubbish bin could instead be turned into delicious beer, they would be more aware of food waste issues. As some consumers said they want to buy the beer again, the brewery is considering using ingredients other than bread.
Hiroyuki Fujiwara, a representative of the Japan Beer Journalists Association, said: "When it comes to sake and wine, there are cases in which consumers participate in rice growing and grape harvesting, but craft beers are unique in that consumers can be involved in the decision-making process. I hope it will lead to a new liquor culture that goes beyond just boozing."
■ Chocolate, caramel flavors
Major beer brewers also are increasing their efforts in developing craft beers.
Beer and beer-flavored beverages are taxed depending on the type. For a 350-milliliter can, the consumer is taxed ¥70 for beer, ¥46.99 for low-malt beer and ¥37.8 for a malt-free beer-like beverage. However, starting in October 2026, a unified tax rate of ¥54.25 for a 350-milliliter can will be applied to all beer and beer-flavored beverages.
According to a survey conducted by Sapporo Breweries Ltd. on about 1,100 men and women last autumn, 10% of all respondents said they drank craft beer once a week or more. Among the male respondents in their 20s and 30s, the percentage was 25%. If the relatively high tax rate is lowered by the tax review, it is expected that more people, especially younger men, will be attracted to craft beers, which come in an array of flavors.
In April 2019 , the company launched a craft beer nationwide called "Sorachi1984," with a recommended retail price of ¥250 for a 350-milliliter can excluding tax. In March 2020, the company added to its lineup three kinds of bottled craft beers produced by Anchor Brewing Company, a long-established U.S. brewing company.
"There are flavors like chocolate and roasted caramel," a spokesperson of Sapporo Breweries said. "Beer has other flavors aside from bitterness, and I expect many consumers will enjoy craft beers without prejudice or stereotype."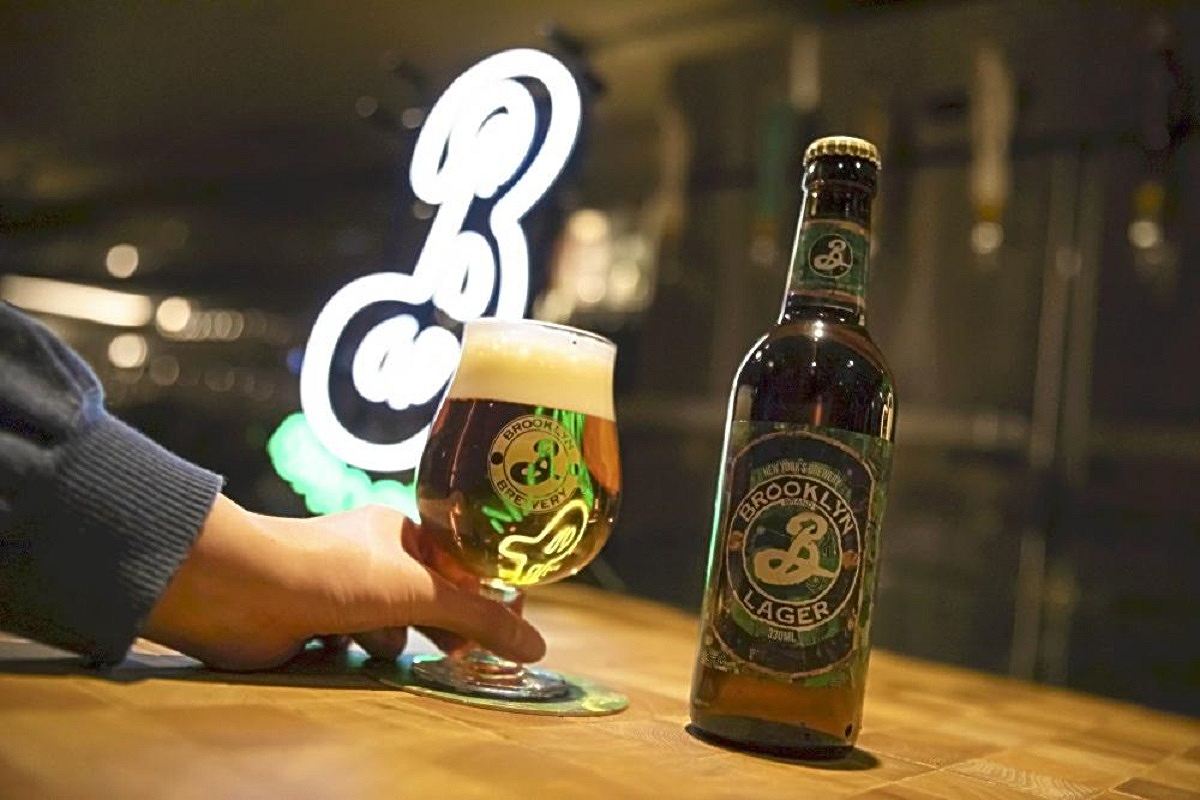 Kirin Holdings Co. opened B, a store offering craft beers, in Tokyo's Nihonbashi district in February. The store offers about 20 kinds of craft beers produced by the New York-based Brooklyn Brewery, with which Kirin formed a capital and business partnership in 2016. Prices per glass range from ¥600 to ¥1,200.
"By taking time to drink craft beers, people can enjoy their unique flavors. We would like to communicate their attractiveness while taking measures to prevent novel coronavirus infections," the company's spokesperson said.
Add TheJapanNews to your Google News feed.