Japan's Shiki Theatre Company Focusing on Original Productions; After Long-Running Productions of 'Cats' and 'The Lion King'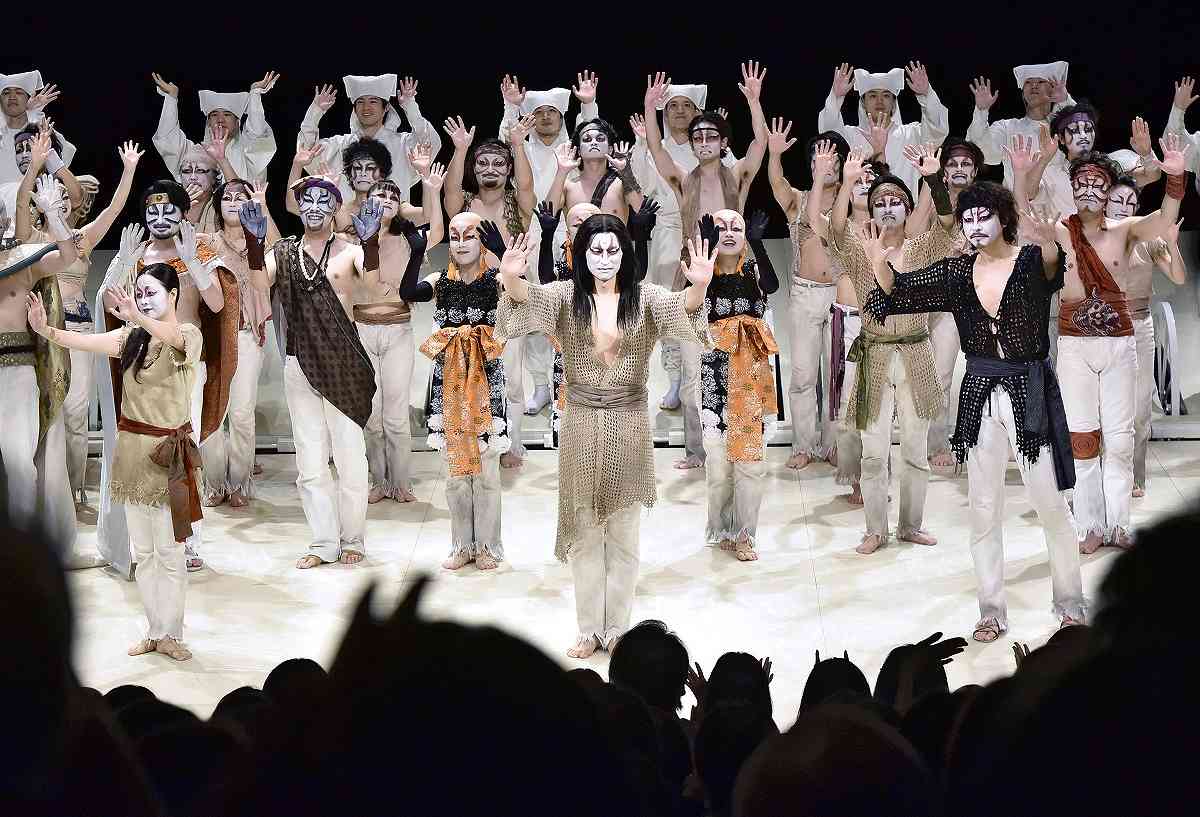 12:45 JST, September 17, 2023
The Shiki Theatre Company, which has led the theater world with pioneering experiments, celebrated its 70th anniversary in July. The troupe gained popularity for its adaptations of foreign musicals such as "Cats" and "The Lion King," but the COVID-19 pandemic led to a refocus on original productions. What is Japan's largest theater company doing today and what are its goals?
***
'Bringing a revolution'
On July 14, the company performed the "Japonesque Version" of "Jesus Christ Superstar" at its dedicated stage, Jiyu Theatre, in Minato Ward, Tokyo.
This original production incorporated traditional Japanese elements, such as kabuki, into the rock musical with music by British composer Andrew Lloyd Webber. It is one of the masterpieces of Keita Asari, founder of the Shiki Theatre Company. Asari died in 2018.
After the show, the performers gave speeches such as, "We'll continue to make a sincere effort to deliver the 'excitement of life and the joy of living' through theater," drawing loud applause.
The Shiki Theatre Company was founded in 1953 by Asari and nine others, mainly students from Keio University and the University of Tokyo, with the aim of "bringing about a revolution in the theater world." Today, the troupe has grown to become Japan's largest theater company, with about 1,400 members, around 3,000 performances per year and a total audience of approximately 3 million. There are seven dedicated theaters in Tokyo, Osaka and Nagoya.
Asari moved in the political and business world, and even advised then Prime Minister Yasuhiro Nakasone. He expanded the theater company with strong leadership and skillful strategies to bring his productions to audiences. However, he did not only pursue profits, but acted in accordance with the following principles: restoration of theater to civil society, economic independence through stage performances and rectification of the overconcentration of culture in Tokyo.
Pandemic effect
The realization of this philosophy and the turning point for Shiki's popularity was the Japanese premiere of the musical "Cats" in 1983. With a dedicated theater, mass advertising and later the use of online ticket sales, the troupe was able to realize Japan's first long-running production with no end date, with successful long-running shows outside Tokyo as well.
Subsequently, overseas musicals became the main source for Shiki Theatre Company's earnings, enabling its troupe members to live on theater work alone. However, the pandemic revealed the weak points of this business strategy.
The company didn't allow its actors to promote themselves as celebrities outside the theater and didn't invest in real estate or other businesses that would support its operations. When the government called for voluntary restraint on large-scale events and declared a state of emergency, making it impossible to stage performances, the company lost money. The number of performances in 2020 was less than half of a usual year, and sales fell to about ¥8 billion, one-third of a usual year's total.
After reflecting upon these weaknesses, the troupe is now striving to boost revenue and enhance its strengths. In addition to offering streamed performances for a fee and selling alcohol and other products, the troupe has created a specialized department to improve merchandise development.
Shiki also focused on developing original productions. While the company cannot freely distribute videos or produce goods for overseas productions due to copyrights issues, it can manage various rights for its original productions. These rights make it easier to respond in a crisis, and creating new productions is part of what a theater company should do.
'Must not be afraid of change'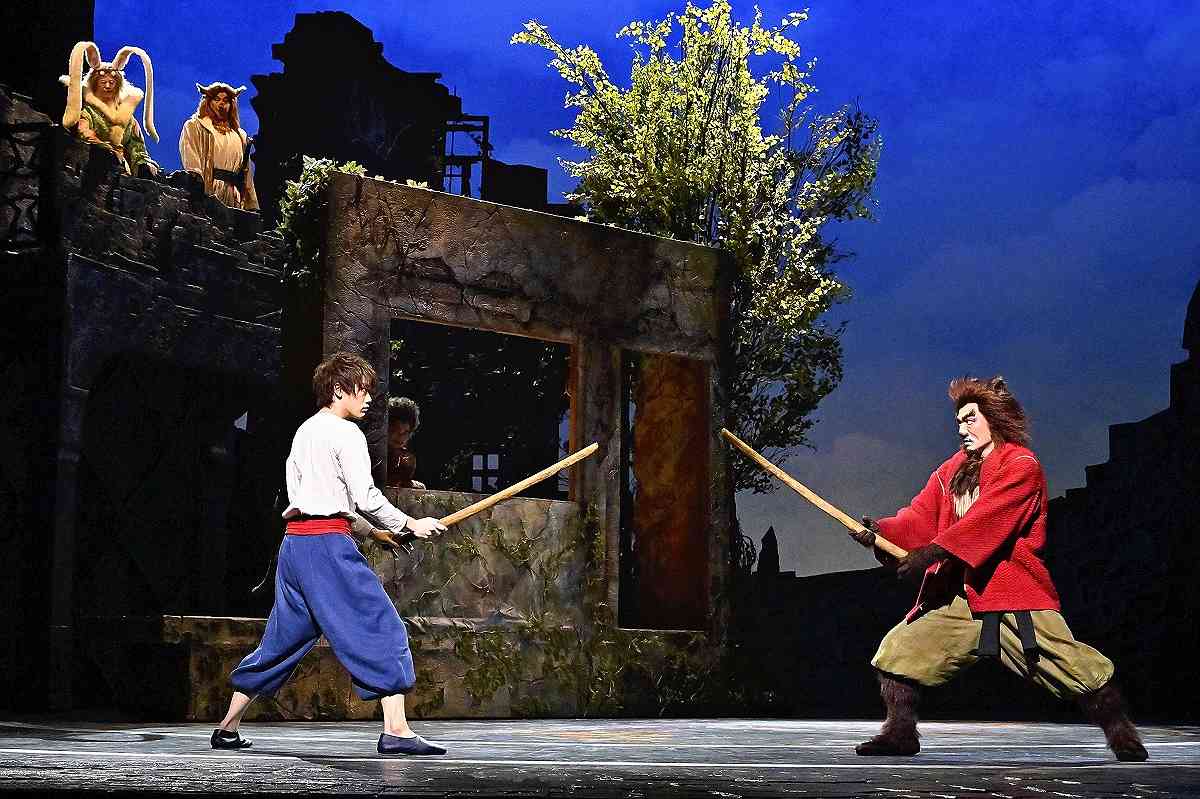 In 2022, the company staged the musical "Bakemono no Ko" ("The Boy and the Beast"), adapted from the popular animated film of the same name. It successfully ran for 11 months in Tokyo. Nevertheless, original productions accounted for only 13.5% of last year's sales.
"For stable business operations, it's best if sales from original productions and overseas productions even out in the future," said Chiyoki Yoshida, president of the Shiki Theatre Company. "The road may be long, but we need to keep our eyes on the destination."
The commemorative magazine for the company's 70th anniversary opens with a statement from Yoshida titled "Will the Shiki Theatre Company continue for 100 years?"
"We'll maintain our principles, but will the Shiki be able to survive in its current form? We must not be afraid of change," Yoshida wrote.
"President Yoshida is managing the company flexibly while maintaining Mr. Asari's legacy," said Hitomi Hagio, a film and theater critic. "He is raising profits from overseas productions while producing high-quality original works. I would like to see the company continue to balance both."
The key to future growth for the company will likely be nurturing productions from a long-term perspective, while maintaining its original principles.
Attracting new theatergoers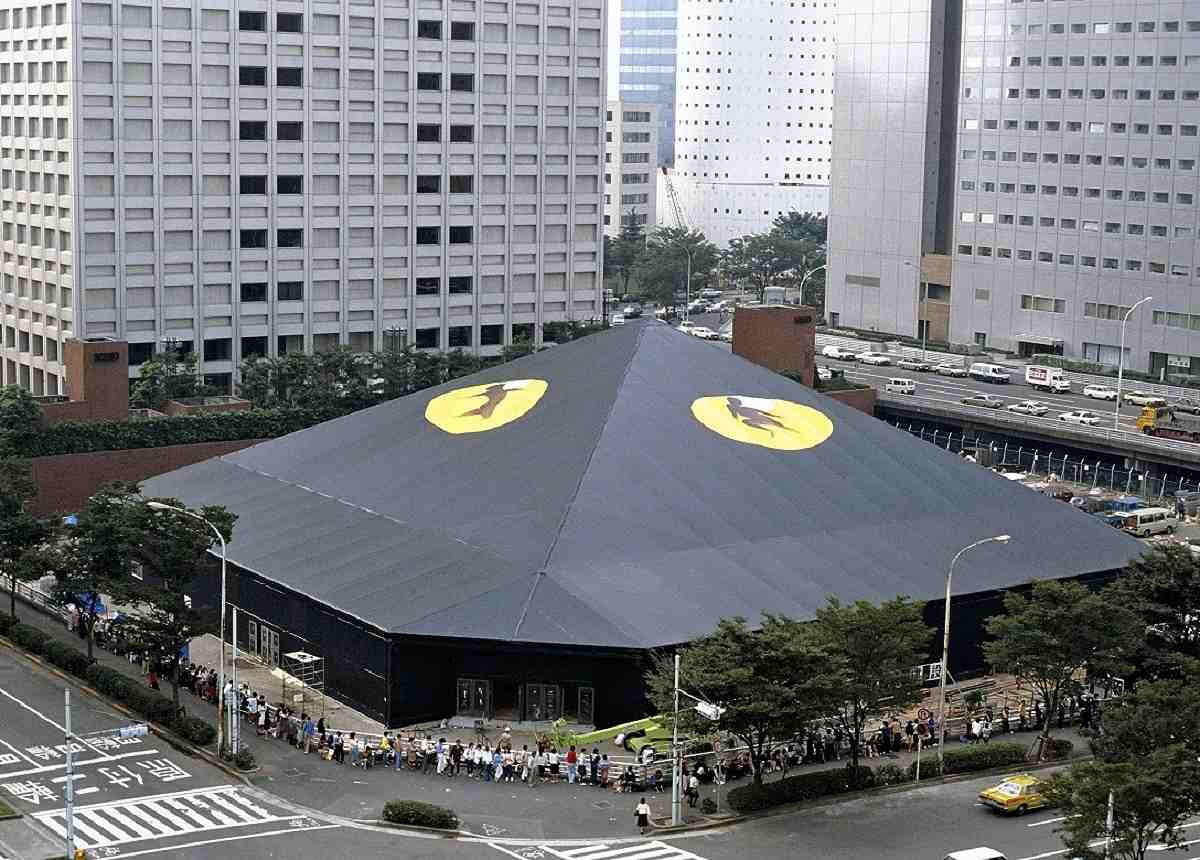 Other major groups have also been presenting Japanese versions of large-scale shows from overseas. They include Toho Co., HoriPro Inc., Umeda Arts Theater Co. and Takarazuka Revue Company.
Of these, only Takarazuka Revue has a dedicated cast like Shiki. Productions with indefinite runs have been the sole domain of Shiki, but since last year, HoriPro has taken up the challenge with its stage production of "Harry Potter and the Cursed Child."
However, the history of Shiki's long-running productions is deep and rich. After Tokyo and Osaka in the 1980s, "Cats" was a successful long-running production in Fukuoka and Sapporo in the 1990s.
Shiki is also distinctive for focusing on regional performances. In 2008, the troupe launched the Kokoro no Gekijo (theater of hearts), a charitable project that invites children free of charge in areas where there are few opportunities to watch theater. The troupe also travels to remote islands such as Rishiri Island in Hokkaido to perform musicals. Activities were interrupted by the pandemic but resumed in April this year.
The emphasis on regional areas follows from Shiki's principle of rectifying the overconcentration of culture in Tokyo. Shiki is playing a major role in expanding the base of theatergoers and nurturing future audiences.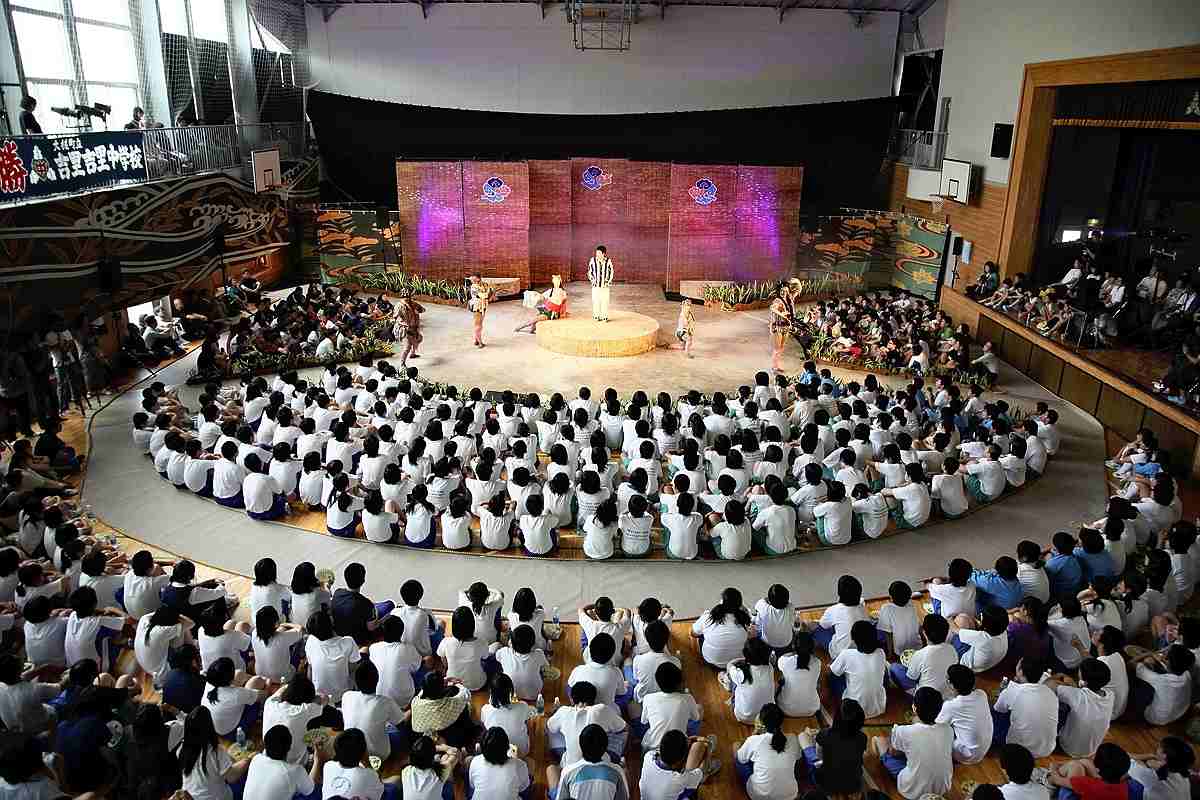 Add TheJapanNews to your Google News feed.