New Streaming Services Allow People with Disabilities to Enjoy Videos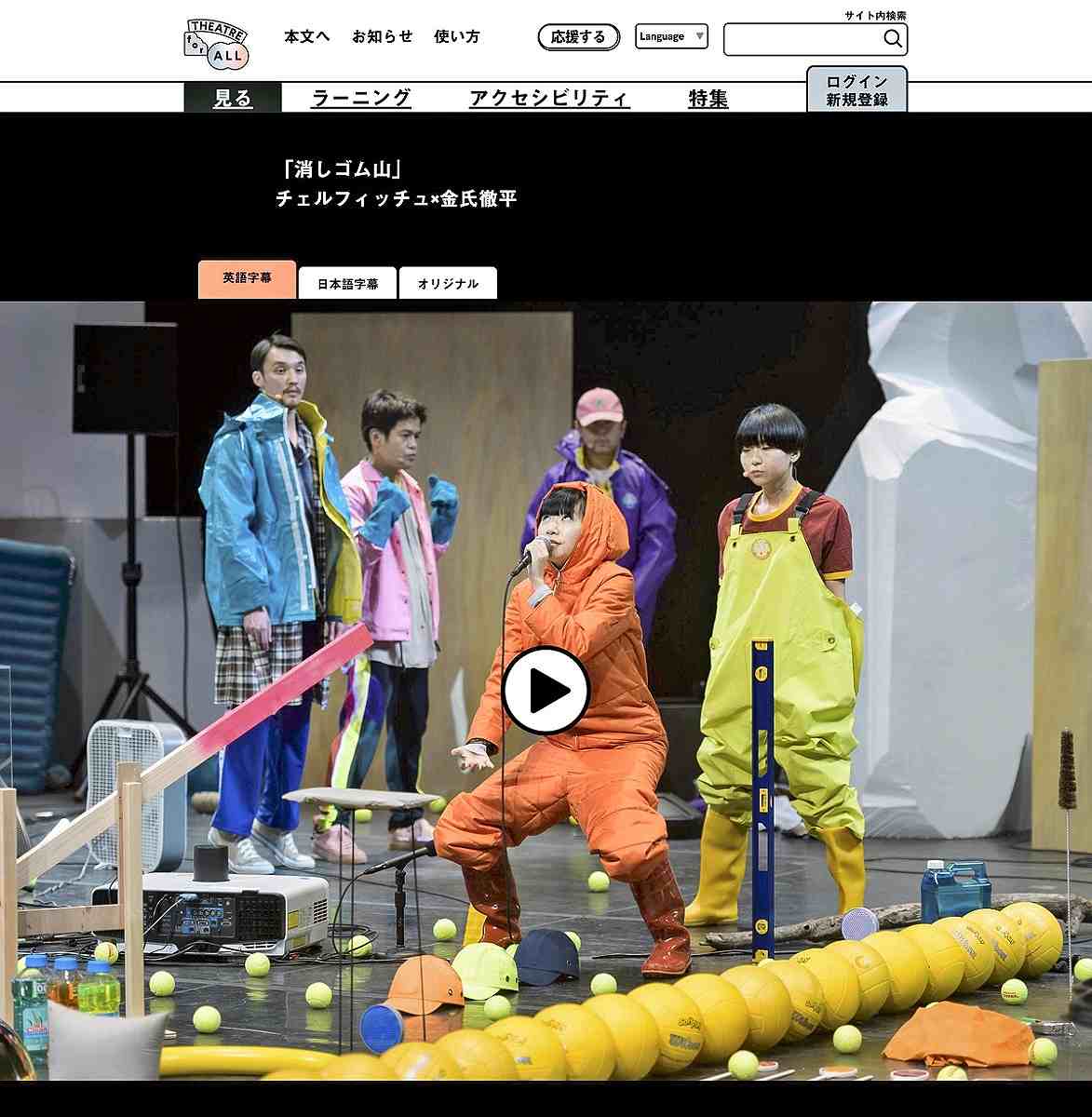 17:25 JST, February 5, 2021
The Tokyo-based event production firm Precog Co. on Friday launched a website offering streaming service that will allow people with disabilities to enjoy movies and live performances online.
The website, dubbed "Theatre for All," the first of its kind in Japan, provides content with subtitles, sign language, audio guidance and other options to make movies and theaters more accessible for those with visual and hearing impairments.
According to Precog, there has been no dedicated website for barrier-free videos in Japan because of high production costs and technical hurdles. The company managed to launch the service with subsidies from the Cultural Affairs Agency.
With the video distribution business rapidly growing because of strong demand from people staying at home amid the coronavirus pandemic, the new streaming service is expected to attract attention as part of efforts to allow people with disabilities to have access to film and live performances.
After signing up with the service, subscribers can view a video for ¥500 to ¥3,000, and some works are offered free of charge. Initially, about 30 videos are available. These include the film directed by Yoichi Higashi, "Village of Dreams," which won the Silver Bear at the Berlin International Film Festival, and the video "I/O: Chamber of a Musical Composer" by artist Yuko Mohri. The service will also include other types of videos, such as dance and musicals.
The company created beta versions with subtitles, sign language, audio descriptions and other options, showed them to people with disability to get feedback and completed the videos.
In addition to movies and prerecorded videos, the company will also stream live performances. The play "Eraser Mountain" by Toshiki Okada, an internationally known playwright, will be livestreamed from a theater in Tokyo on Feb. 13 and 14. The play about the Great East Japan Earthquake will have subtitles in both Japanese and English.
"It gave me a chance to really think about what barrier-free means, and it spurred my creativity," Okada said. "I hope people will enjoy the unique experience of watching the play online."
The company also prepares explanatory videos for each work to help subscribers understand the works.
"The coronavirus crisis has made it difficult for people, especially those with disabilities and preexisting conditions, to go out. I hope art will lift up their spirits in times like these," said Kao Kanamori, who is in charge of the project at Precog.
Add TheJapanNews to your Google News feed.