75th Annual Exhibition of Shoso-in Treasures Ends in Nara; Over 115,000 Visitors Flock to Nara National Museum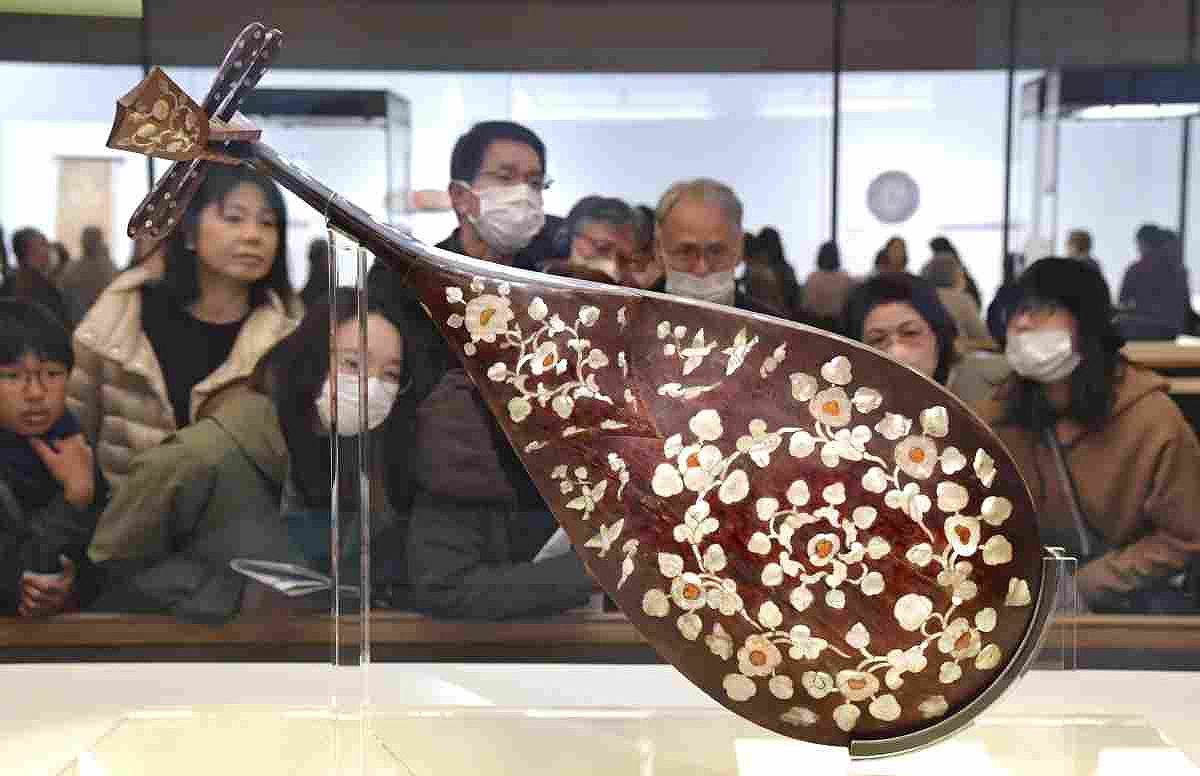 14:49 JST, November 14, 2023
NARA — The 75th Annual Exhibition of Shoso-in Treasures ended Monday at the Nara National Museum in Nara after attracting 115,193 visitors during 17 days.
As a measure against the novel coronavirus, the venue was open only to visitors who reserved a specific date and time of entry by buying a ticket in advance. The exhibition opened one hour earlier than usual, and there were about 27,500 more visitors to the event than last year.
Visitors took in 59 selected treasures from the repository, which houses items of the Tenpyo culture that flourished during the Nara period (710-784). They included six items shown to the public for the first time.
"Biwa Lute Made of Sappan-Stained Maplewood with Mother-of-Pearl and Painting," on which men playing music and mountain scenery are depicted, and "Bronze Mirror with Floral Design in Mother-of-Pearl and Amber on the Back," which contains amber and turquoise stone chips, drew particular attention.
The exhibition was organized by the Nara National Museum with special cooperation by The Yomiuri Shimbun.
Add TheJapanNews to your Google News feed.