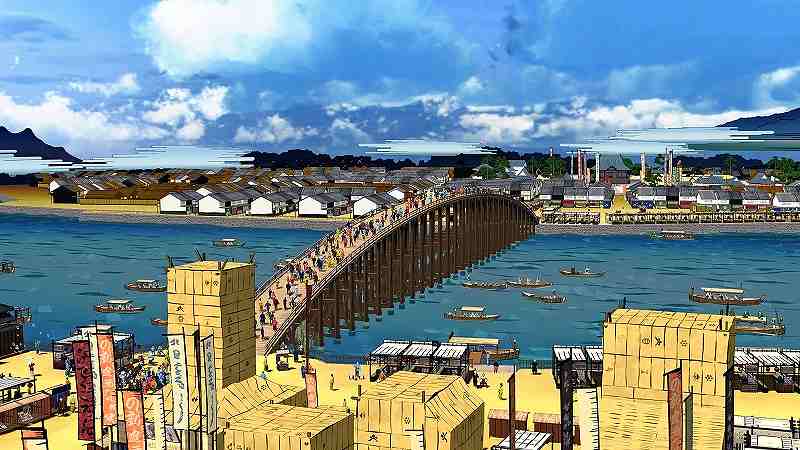 9:00 JST, May 7, 2022
The Edo-Tokyo Museum in Sumida Ward, Tokyo, has released an iPhone app that guides users through part of Tokyo as it looked long ago.
The Hyper Edohaku app uses computer graphics to create a 3-D rendition of the former townscape around Ryogokubashi bridge, which is close to the museum and was one of busiest areas in Edo (now Tokyo) during the Edo period (1603-1867).
Users can search for 100 items from the museum's collection, including a kabuto helmet, while walking around as if they were a resident of Edo.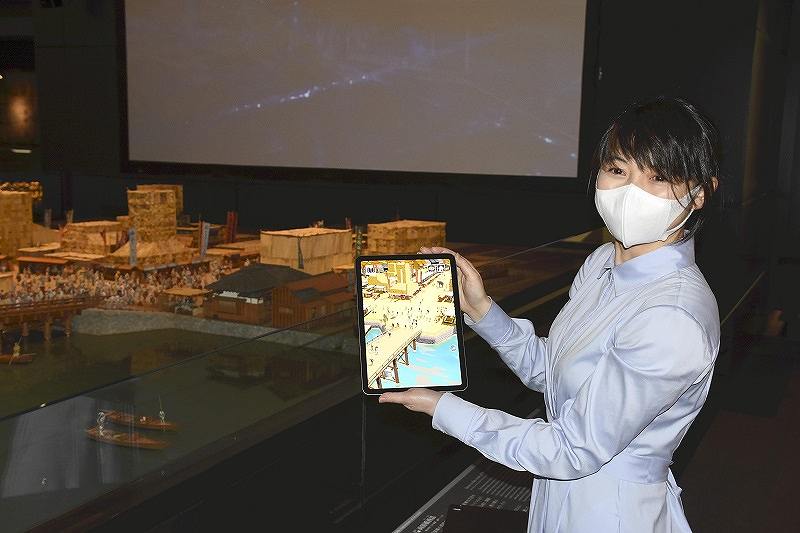 Figures and buildings are reproduced based on museum materials from the late Edo period, such as a nishiki-e colored woodblock print. They include a soap bubble vendor, kappa water imps doing sumo, and show tents featuring such spectacles as a camel and an elephant.
It also plans to feature a trip to Tokyo's Ginza district in the Meiji era (1868-1912) in the app.
"Even items that might go unnoticed in the museum could be interesting through the app," said curator Shoko Haruki, who developed Hyper Edohaku.
The museum closed in April for three years, to conduct major renovations. "I want people to enjoy the museum and its collection through this app while we're closed," Haruki said.
Hyper Edohaku is available in English and Japanese. An Android version is scheduled to be released at the end of June.
Add TheJapanNews to your Google News feed.