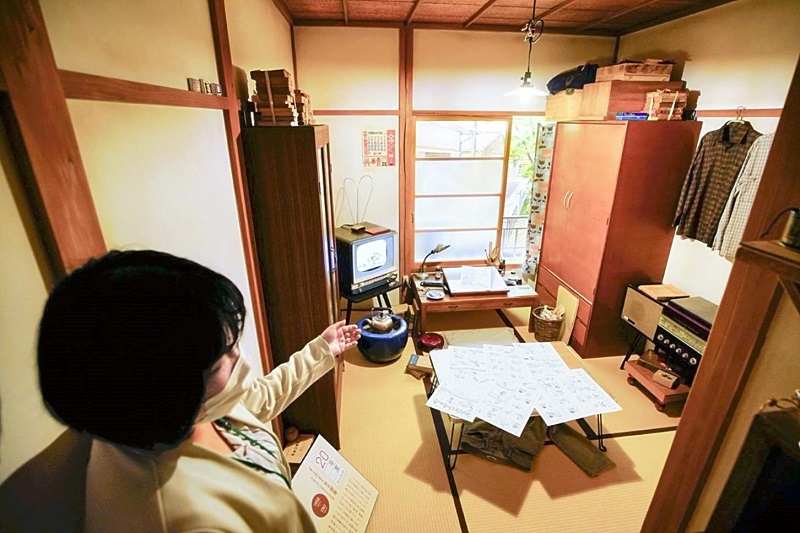 12:41 JST, March 15, 2022
Fujiko F. Fujio and Shotaro Ishinomori are legends of the manga world. The legendary apartment Tokiwaso, where they lived and worked in their youth, has been re-created at the Tokiwaso Manga Museum in Toshima Ward, Tokyo.
Ascending the stairs with their authentically squeaky floorboards transports visitors back into the world of Fujiko Fujio A's masterpiece "Manga Michi."
In front is a toilet and next to that is a communal kitchen.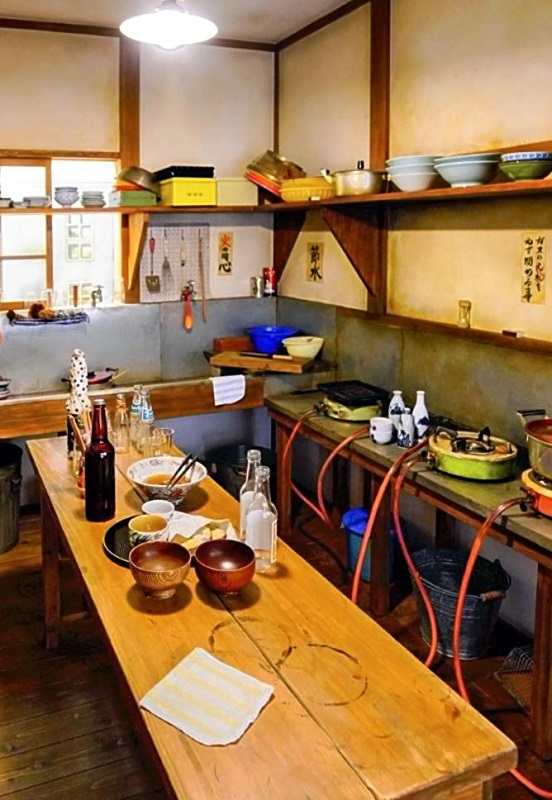 There is the sink where Ishinomori and Fujio Akatsuka are said to have bathed themselves with cold water on summer nights. There is also a bowl from Matsuba, a Chinese restaurant near the apartment frequented by the manga artists.
The hallway has 4.5-tatami mat rooms on both sides. Behind doors of frosted glass are chests, desks and other furniture. Just one person nearly fills up the space.
Those rooms were used by Hideko Mizuno, Tokuo Yokota and George Yamauchi, who was Ishinomori's assistant, and the reproductions were based on interviews with the three.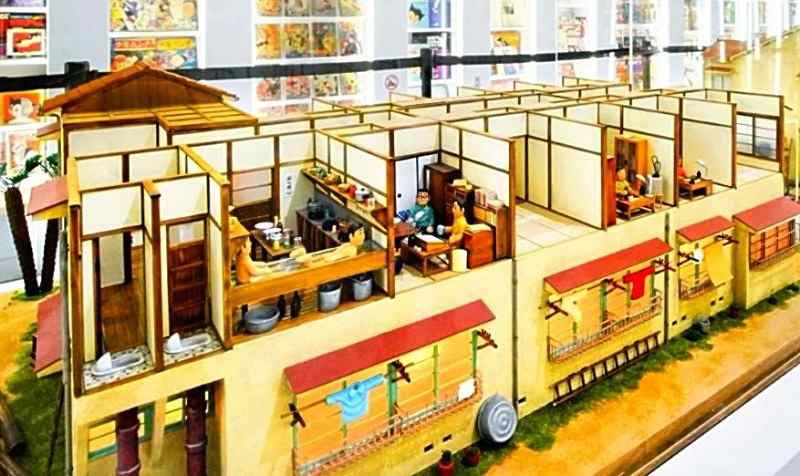 Yamauchi's room is filled with books and movie films that Ishinomori had left behind when he left. A manuscript sits casually on Yokota's desk, giving the feeling he will be back soon to continue writing.
Tokiwaso was built in 1952. After Osamu Tezuka moved in the following year, younger manga artists joined him and created an atmosphere of friendly competition.
The building became dilapidated and was torn down in 1982. Locals have long wanted to have it restored.
In 1999, a group of local residents and others submitted a petition signed by about 4,000 people to the Toshima ward assembly asking for a memorial hall to be built.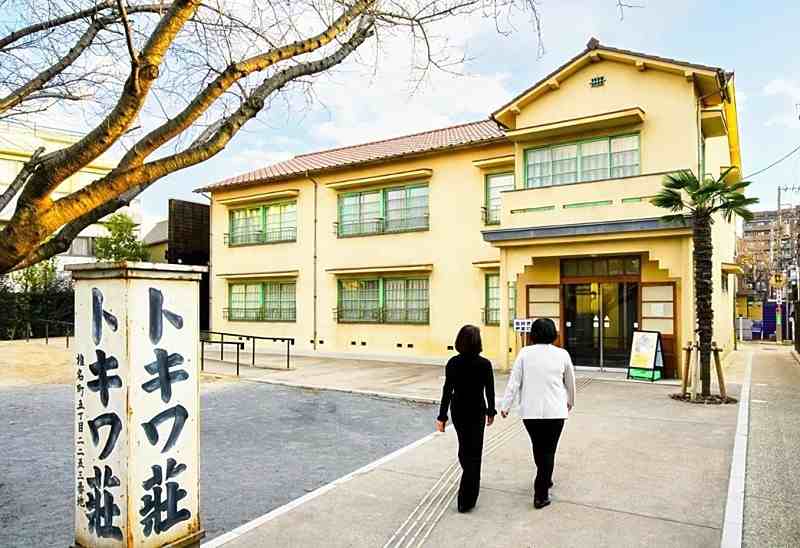 At the time, they had nothing concrete such as floor plans to work from and the ward was facing a severe fiscal situation. With these and other obstacles, it ended up taking more than 20 years after submitting the petition.
"The passion of the public provided momentum," said Toshima Ward Mayor Yukio Takano.
On the first floor is a manga lounge decorated with covers from the artists' works, as well as a spectacular diorama.
Special exhibitions are held several times a year. The current one on the anime "Astro Boy" will be held until April 10. It is a must-see for fans.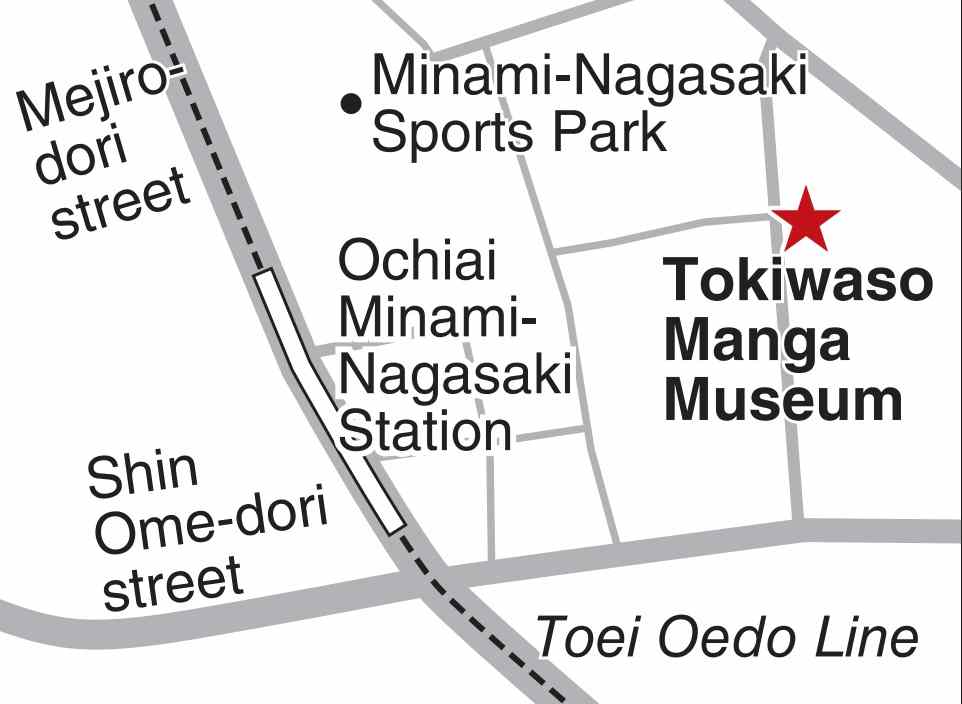 Tokiwaso Manga Museum : 3-9-22 Minami-Nagasaki, Toshima Ward, Tokyo
Add TheJapanNews to your Google News feed.