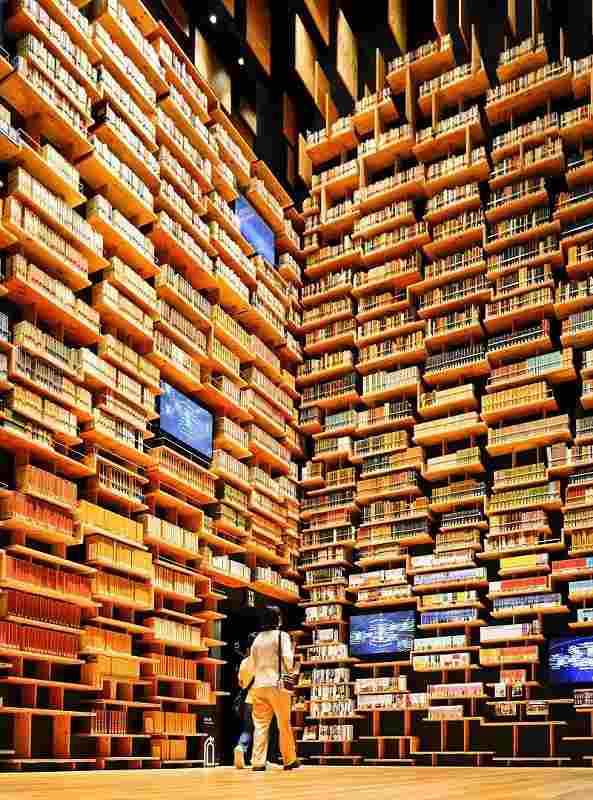 16:23 JST, October 19, 2021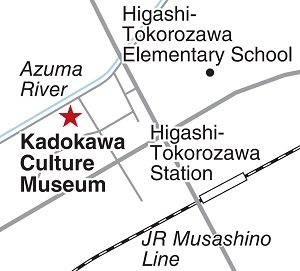 TOKOROZAWA, Saitama — Last autumn, a gigantic rock-like structure was completed smack dab in the middle of a residential area in Tokorozawa, Saitama Prefecture.
Kadokawa Culture Museum is the main building in Tokorozawa Sakura Town, a complex developed jointly by Tokorozawa City and major publisher Kadokawa Corp. on the site where a sewage treatment plant used to be located.
The museum's signature feature is its fourth-floor Edit Town. About 25,000 books selected under the supervision of Seigow Matsuoka, the curator, have been arranged under nine unique categories such as "forest of memory" and "Japanese identity."
Sometimes illustrated reference books are stored together with novels. For instance, the section called "between men and women" includes a collection of panda photos, a pictorial book of plants and the picture book "The Very Hungry Caterpillar," all sitting on a shelf next to books about DNA.
Architect Kengo Kuma, who designed the building, also did the bookshelves. The open spaces create a unique atmosphere and give visitors a feeling of being inside a bibliophile's personal library.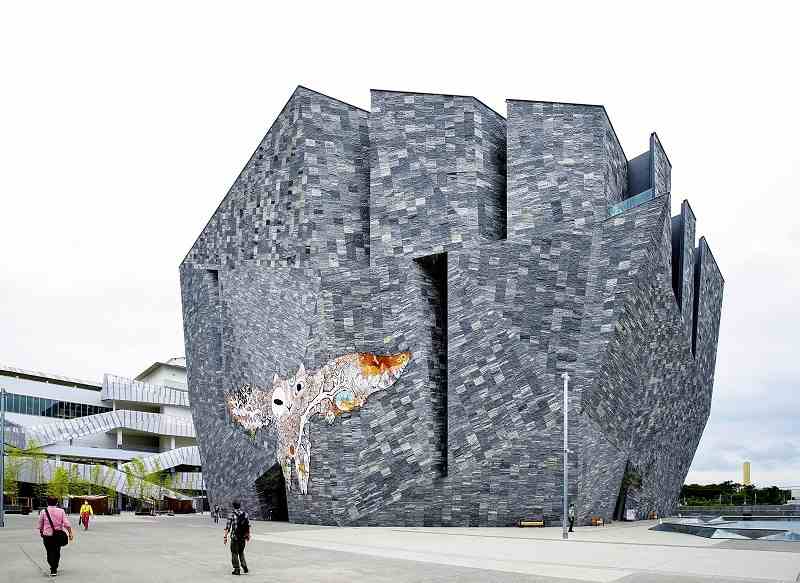 The Manga and Light Novel Library on the first floor is also an attention-getter. Light novels, known in English as young adult fiction, began being popular among junior high and high school students in the 1980s, and have been published under the imprint known as Kadokawa Sneaker Bunko.
There are about 35,000 light novels in total, including those of publishers such as Shogakukan Inc. Today, light novels, a term that has been shortened to "ranobe," has expanded the range of story settings from mere fanciful fiction.
A number of examples include the "Slayers" series, the setting of which features a world with swords and magic, and the school-life sci-fi story "Boogiepop wa Warawanai" (Boogiepop Phantom).
In recent years, novels have been released via the website "Shosetuka ni Naro" — literally meaning "Let's be novelists" — for writers to post their work publicly, and books published through the site are labeled "Naro-kei" novels. The bookshelves in the library are lined with the famous as well as the unknown, with old and new light novels.
"The genre called light novel was established 30 to 40 years ago, but its literary status has been minor," said Motoi Sakakura, 40, who manages the Manga and Light Novel Library.
When light novels were first becoming widespread in the 1990s, adult readers found them hard to recommend [to their friends], partly because of the anime-style cover art.
But now, the genre has been sublimated into popular culture, warranting even the opening of a ranobe-specific library. The museum offers a relaxing space for visitors, especially the generation featuring those heavily involved in ranobe as adolescents.