14:02 JST, September 14, 2021
Even at the age of 92, avant-garde artist Yayoi Kusama, known for her works that feature polka dots and pumpkins, still has a strong desire to create art.
She still paints every day, and has already made over 800 pieces in her series of large-scale paintings, "My Eternal Soul," which she began creating in 2009.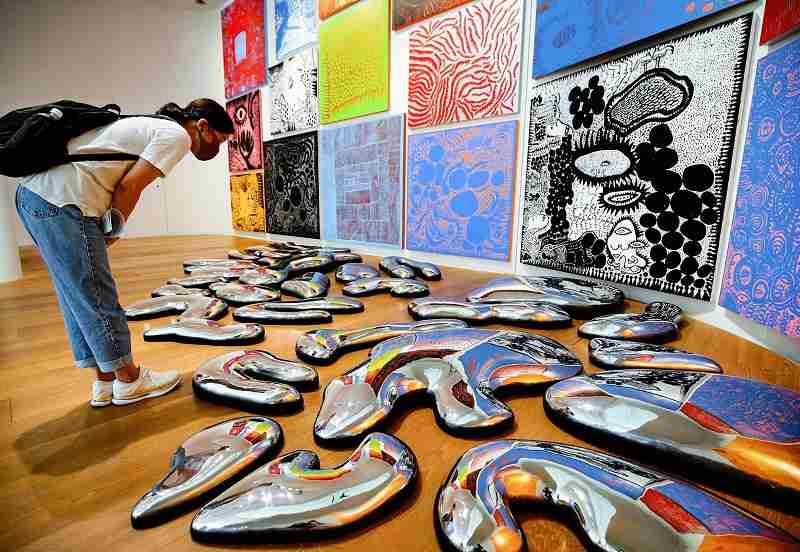 Kusama, who since childhood has been troubled by auditory hallucinations and visual hallucinations of being enveloped in a world of polka dots, has been able to calm her mind by drawing polka dots.
Certain titles of her paintings, such as "Days of Endlessly Seeking the Path, Even as Death Approaches" and "As I Gazed at a Stardust-Filled Universe, Suicide Slips My Mind," make us imagine her maximum effort to work on her canvas. And the circles and lines in her latest 1-square-meter acrylic paintings somehow give an impression of strength.
An exhibition titled "Midway Between Mystery and Symbol: Yayoi Kusama's Monochrome" is being held through Dec. 26 at the Yayoi Kusama Museum in Shinjuku Ward, Tokyo, and features 67 of her monochromatic works.
On display near the entrance is a three-dimensional creation titled "The Passing Winter," where, when you look through a hole in it, you will see polka dots reflected in a mirror and seemingly expand infinitely, offering a sort of kaleidoscopic mirage.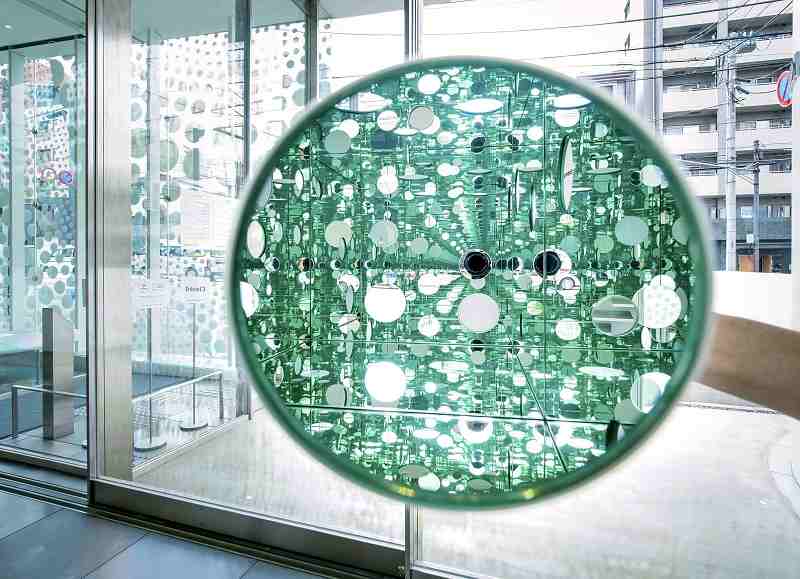 "Kusama's works always depict a motif of self-obliteration through proliferation and repetition. She expresses that not intentionally but intuitively," said Eriko Ueno, 36, who is in charge of public relations at the museum.
Kusama wrote in "Infinity Net: The Autobiography of Yayoi Kusama": "I saw the entire room, my entire body, and the entire universe covered with red flowers, and in that instant my soul was obliterated and I was restored, returned to infinity, to eternal time and absolute space."
"Flower Obsession" one of Kusama's artworks based on her hallucinations, is a participatory exhibition where visitors can paste yellow artificial flowers and flower-shaped stickers anywhere they like in the room.
On my visit, desks, chairs, lights and even the floor were covered with flowers, and young women were taking pictures of the room, punctuating their action with an occasional "Kawaii."
I closed my eyes and let my thoughts drift to Kusama's hallucinations. What came to mind was a vision of the women, and I covered her with yellow flowers.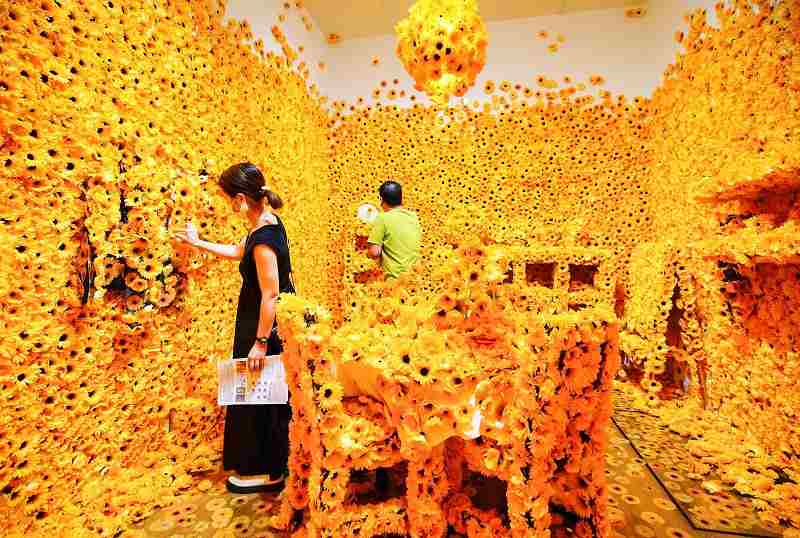 ---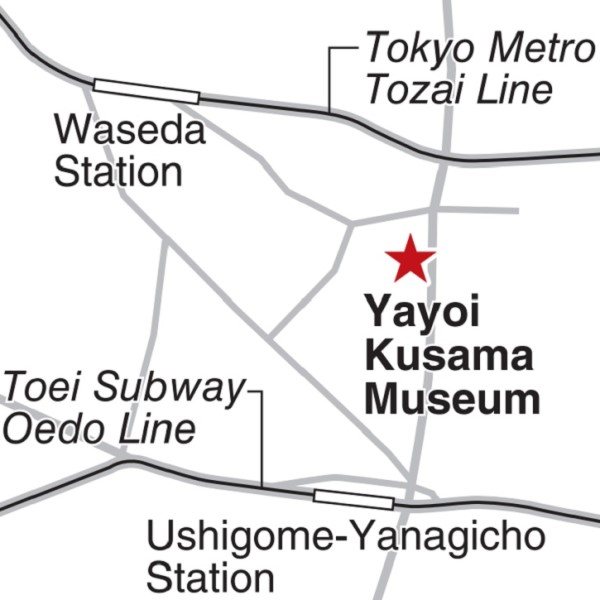 Yayoi Kusama Museum
107 Bentencho, Shinjuku Ward, Tokyo.
---
Add TheJapanNews to your Google News feed.