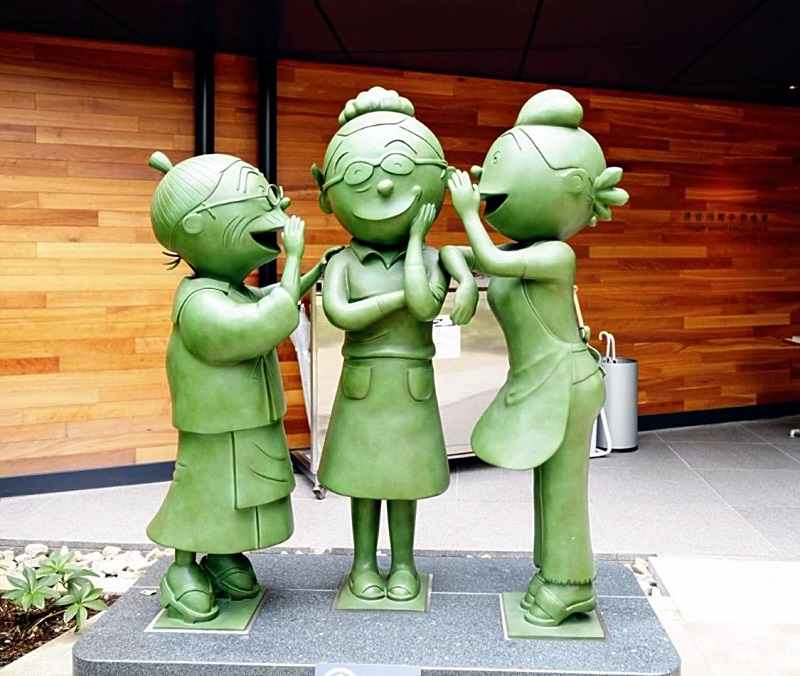 14:49 JST, September 7, 2021
Visitors are greeted by panels of characters from the manga "Sazae-san" (Mrs. Sazae) upon entering an exhibition room on the first floor of the Hasegawa Machiko Memorial Museum in Setagaya Ward, Tokyo. Lead character Sazae-san — a homemaker who lives with her husband, son, parents and two siblings — is among the character illustrations there to greet everyone. The room has space for visitors to read the manga as well.
The memorial museum introduces the life of legendary manga artist Machiko Hasegawa (1920-92) and showcases her original manga drawings. Hasegawa is known for popular manga such as "Sazae-san" and "Ijiwaru Basan" (The mean grannie).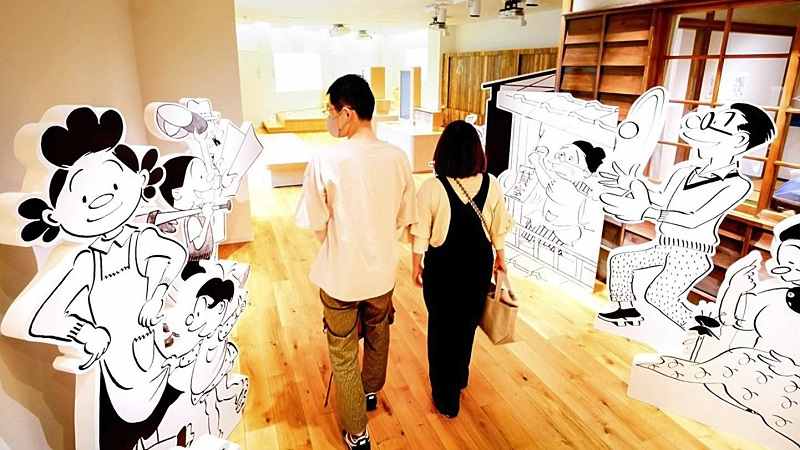 Hasegawa was born in Saga Prefecture, and her family moved to Fukuoka Prefecture when she was 2.
The second-floor exhibition room introduces her life from childhood.
As a child, she already loved to draw.
"Apparently, even before going to elementary school, she would fill up all the pages in a notebook with drawings in one day," said curator Hiroko Aizawa.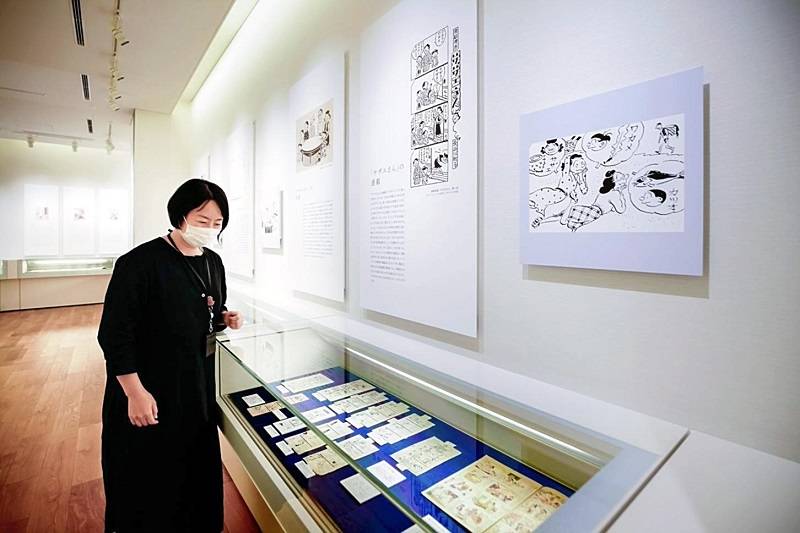 She came to Tokyo to live with a relative after her father died when she was 13. Hasegawa visited Suiho Tagawa, a manga artist famous for "Norakuro," and became his apprentice. She made her debut as a manga artist the following year at age 15 with "Tanuki no Men" (The mask of a raccoon dog).
She continued drawing manga for magazines until World War II worsened, whereupon she evacuated to Fukuoka Prefecture and started working for a local newspaper. She would write manga reports on a munition factory, among other subjects.
She quit after the end of the war in 1945. The following year, she began drawing "Sazae-san" for the local evening paper, Yukan Fukunichi. The manga became her signature work.
Hasegawa came up with the idea for the manga when she was walking along a seashore, hence the fish-related names of the characters — Sazae (turban shell), her brother Katsuo (bonito), her sister Wakame (brown seaweed) et al.
Sazae's characteristic hairdo is derived from a manga adaptation of a popular hairstyle during the first decade after the war. Spirited and vivacious Sazae and other characters brightened up the turbulent postwar years.
A close look at the original manga drawings reveals Hasegawa's detailed drawing, including patterns on clothes or tea cups.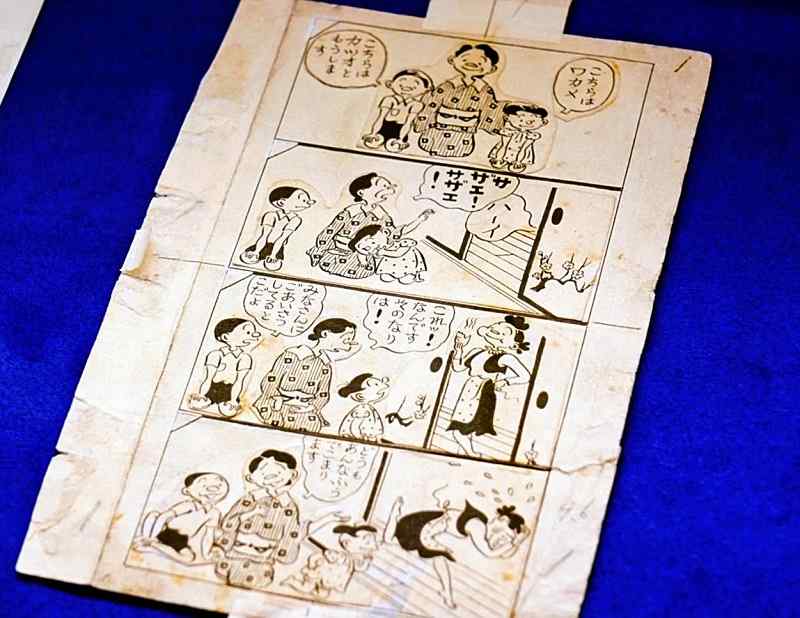 The manga's serialization continued for 28 years until 1974, in several different paper media along the way. The TV anime version, which started in 1969, continues and is still loved by many as an iconic work of the nation.
The memorial museum is an annex to the Hasegawa Machiko Art Museum across the street, which exhibits paintings and antiquities Hasegawa collected as a hobby.
Exhibits at the museum include the People's Honor Award trophy, which Hasegawa was the first manga artist to win. The easygoing and cheerful characters set in everyday life will continue to make viewers feel at ease for some time to come.
---
Hasegawa Machiko Memorial Museum
1-30-6 Sakurashinmachi, Setagaya Ward, Tokyo
---
Add TheJapanNews to your Google News feed.