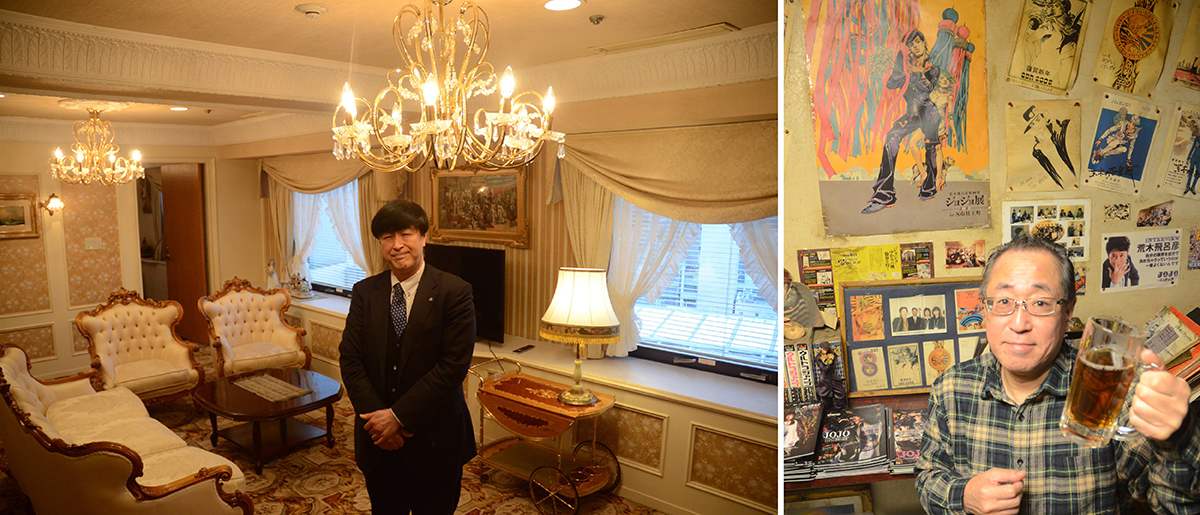 12:00 JST, March 31, 2023
SENDAI — Set in a fantastic and outlandish universe, "Jojo no Kimyo na Boken" ("Jojo's Bizarre Adventure") is still fascinating readers around the world 36 years after its debut.
Hirohiko Araki started serializing the manga for a magazine in 1987. All nine chapters, or story arcs, have different protagonists, all of whom are called Jojo. The series is regarded as one of the original supernatural battle manga using brainpower.
Of all the stories, the fourth arc, "Diamond wa Kudakenai" ("Diamond is Unbreakable"), is especially popular. The story is set in a version of Araki's hometown of Sendai. It is a horror suspense about a series of unnatural deaths in the Morioh area of the city of S. The incident is investigated by high school student Josuke Higashikata and his friend Koichi Hirose.
I recently visited the places in Sendai that helped inspire the story.
Jozenji-dori avenue
The big attraction of the "Jojo" series is its artistic style of drawing that makes it stand out from other manga. In particular there is the "Jojo-dachi" (standing like Jojo), a standing posture where a character twists their body and limbs like a catwalk model. I was walking down a street in Sendai when I came across a statue posed like Jojo-dachi.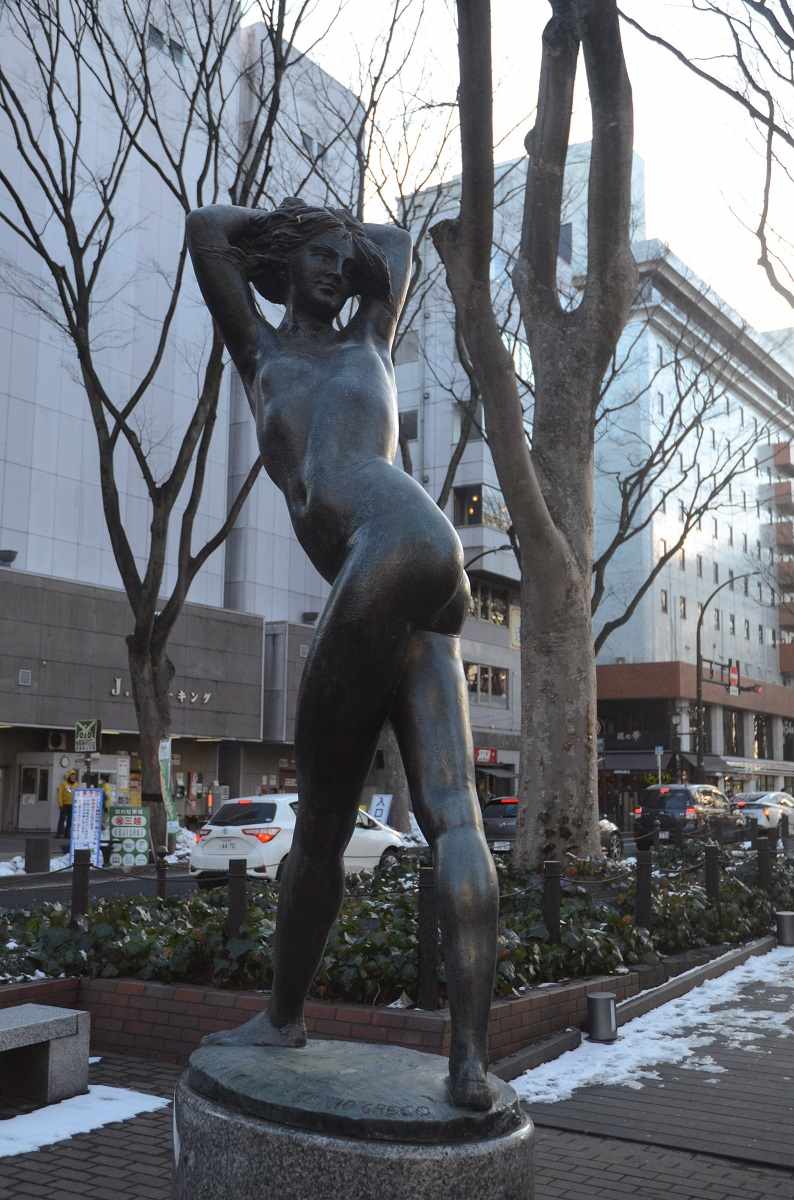 The statue is "Memories of Summer" by Emilio Greco, and the street is Jozenji-dori, which stretches east to west for about 700 meters. Lined by Japanese zelkovas, it makes you feel as if you are walking through a forest in spring or summer. The center median of the street is a walking trail lined with sculptures, including Greco's. I felt as if I were inside a museum even though it was outdoors.
Actually, the address of Josuke Higashikata's home is 1-6 Jozenji in Sendai. I presume it must be somewhere close by.
Koyo Grand Hotel
While in Sendai, I stayed at the Koyo Grand Hotel. Stepping inside, I gasped at the decor resembling a European castle, complete with glitzy chandeliers, bronze statues and so on. The splendor resembles that of the Morioh Grand Hotel in the manga, where the character Jotaro Kujo stays.
Michihiro Goto, a senior executive of Koyo Grand Hotel, kindly showed me the royal suite, the most prestigious room in the hotel. The gorgeous sofas and tables look very much like the ones in the suite where Jotaro stayed in the manga. The suite, sometimes used by foreign heads of the state, can cost more than ¥100,000 per night. Some avid Jojo fans, known as Jojolers, also stay in it.
"We give the fans hospitality at the same level of intensity as their love for Jojo," Goto, 58, said, adding that there is a more reasonable plan for the suite on weekdays.
Mukadeya
I later went to Mukadeya, a footwear shop selling shoes and zori slippers. This place is a must for Jojolers.
A shoe shop called Kutsu no Mukadeya appears in the manga. In the story arc, archenemy Yoshikage Kira asks for a jacket button to be fixed there.
If you buy something at Mukadeya, the shop gives you a receipt inscribed "For sewing on a button," which is addressed to, of course, Yoshikage Kira. The receipt will certainly give you the feeling that you are in the Jojo universe. The shop is filled with Jojo-related items, from shikishi cards bearing autographs of voice actors in the work's anime adaptations as well as presents from Jojo fans.
Wakuwakutei
An approximately 10-minute walk from Jozenji-dori avenue brings you to Wakuwakutei, a restaurant specializing in horumonyaki, or grilled offal dishes. Open the door or you see a wall filled with Jojo character postcards, which are in fact New Year postcards sent by Jojo creator Araki. The restaurant's manager Takayoshi Sasaki, 63, was a classmate of Araki in junior high school. Isn't that great?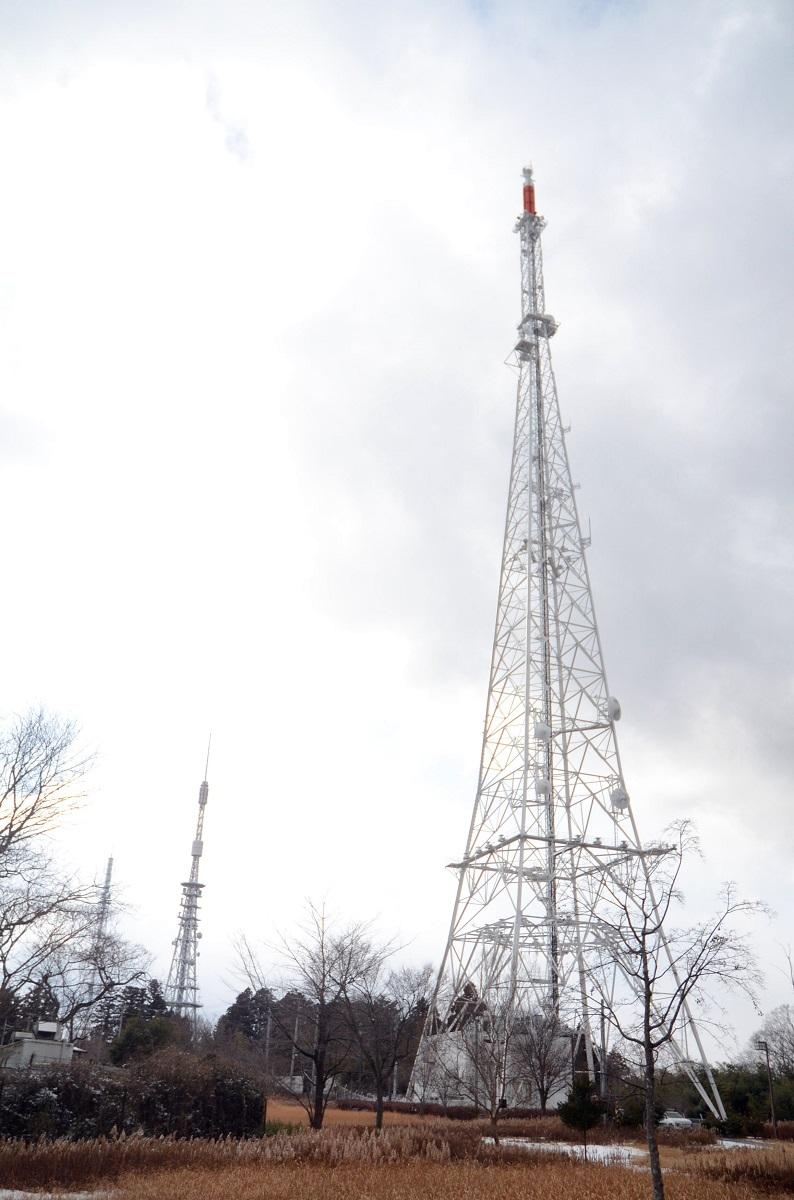 "Araki was well-versed in Western music and was always listening to it. He would also doodle in notebooks. The likenesses of teachers that he drew were excellent," Sasaki recalled. At his recommendation, I tried the grilled beef tongue, a famous local food of Sendai. It was delicious!
Miyatele Tower
It is believed that the name of Koichi Hirose, a key character in the fourth arc, derives from the Hirose River that flows through Sendai. Head south along the river, and you will see a hill called Dainenjiyama, which is 120 meters high.
On top of the hill are three TV towers, transmitting signals to households across Miyagi Prefecture. Of the three towers, the 144.8-meter Miyatele Tower looks just like an enemy character that troubles Josuke and his company. If you are puzzled, check it out by reading the manga.
Lawson store
At first glance, the Lawson Sendai-Yanagimachi-dori store near JR Sendai Station looks like an ordinary convenience store. But it is a hidden gem for Jojo fans.
In the manga, there is a convenience store called Owson. Next to it, there is an uncharted path where the characters meet the ghost of a girl who holds a key to the story.
The actual Lawson once operated as Owson for a limited period. While I was in the store, I sensed the girl's voice saying, "Why don't you look for the path?" just like in the manga. But I refused. I didn't want to get into trouble that would freak me out.
End of the journey
The assignment was so much fun, I almost missed the Tohoku Shinkansen bullet train home. I dashed to JR Sendai Station and made it just in time.
As I looked out at the Hirose River through the train window, I yelled in my mind, "I did it! I made it! I beat fate!" just like elementary school boy Hayato in the story arc, to wind up my pilgrimage this time round.
Add TheJapanNews to your Google News feed.