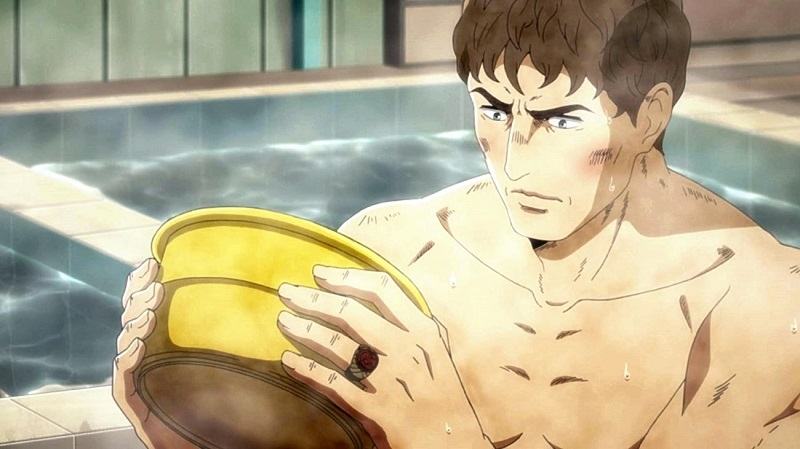 11:30 JST, May 20, 2022
A bathhouse architect from ancient Rome accidentally time-travels to present-day Japan and learns about its bath culture — that's the basic concept of widely popular manga "Thermae Romae," which is now an anime series for the first time in 10 years. The new anime, "Thermae Romae Novae," is exclusively on Netflix in more than 190 countries and territories.
Mari Yamazaki, the creator of the manga, has been involved with the production's creative team.
"When you take a bath, you feel calm and relaxed. You also become able to accept various sets of values that may be different from yours. Living on Earth, you have the benefit of hot water. I'm sure you all acknowledge the blessing of hot water," Yamazaki said, pouring out her enthusiasm for baths.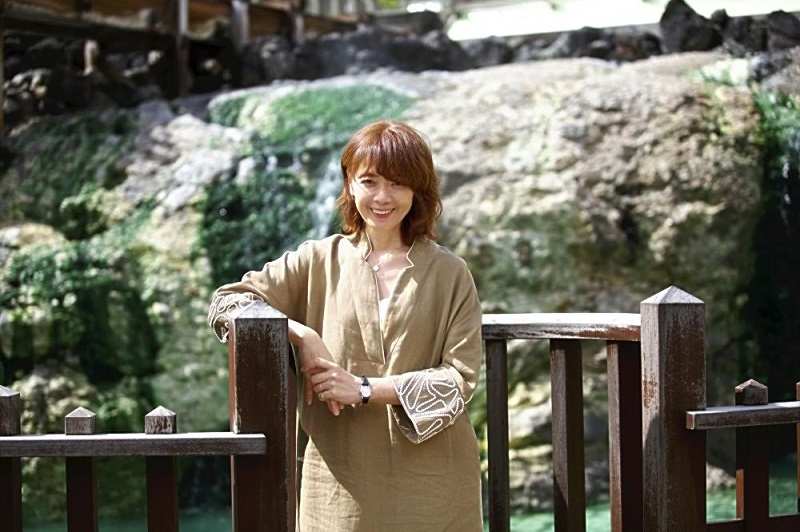 The protagonist, Lucius, is a bathhouse architect in ancient Rome. He is stuck for ideas for a new thermae, or bathhouse, and gets sucked into a mysterious hall, through which he travels to a sento bathhouse in modern-day Japan. There, he is greatly shocked by Japanese bath culture and its elements, such as the paintings on the walls and bottles of fruit-flavored milk. He brings these ideas back to ancient Roman thermae and becomes a popular bath engineer.
The innovative setting and hilarious storyline have made the manga extremely popular, leading to it being adapted as a TV anime and a live-action film starring Hiroshi Abe.
This time, Yamazaki created two new episodes for the anime.
"The first one is about Lucius' childhood. I wanted to draw a story about his family. I thought that unless there's information about his background and family, people can't imagine why he became such a quirky person. The other episode is about his encounter with an artist during bakumatsu [the final years of the Tokugawa shogunate in Japan]. I wanted to depict the astonishment of people in the Edo period [1603-1867] when they met a foreigner," Yamazaki said.
In the new series, Lucius is played by voice actor Kenjiro Tsuda.
"He's handsome but funny, and I feel he's relaxed enough to say a joke or two," Yamazaki said of the character portrayed by Tsuda's voice.
Before the end of each episode, there is a live-action section in which Yamazaki visits a famous onsen hot spring in Japan, such as the Kusatsu onsen spa resort.
"I'll be Japan's representative to explain how much we Japanese are obsessed with onsen to people who have no idea what it is," she said.
Kohei Obara, Netflix's anime producer, takes pride in the new series.
"It's perfect material for a global release. There was room to add new elements as well," he said.
Obara said he finds the opening theme song most interesting. The Japanese lyrics relate the etiquette of bathing at an onsen. An Italian singer performs it in operatic style to invite viewers into the world of "Thermae Romae."
"Yamazaki is an international person, which has helped us create an unconventional program. It's not the kind of show you can forget because you've already seen it once," he said confidently.
"People in ancient Rome who knew the power of baths built 1,000 years of history, and we have also perfected a bath culture on par with theirs. I hope we can build a peaceful world beyond time and around a friendship between ancient Rome and Japan. You know a hot bath is the best," Yamazaki said.
Add TheJapanNews to your Google News feed.