Kabukiza Celebratory Stage Curtain for Onoe Maholo I Showcases Japan-France Ties
6:00 JST, May 17, 2023
A grandson of kabuki star and Living National Treasure Onoe Kikugoro made his stage debut in the May kabuki performances at the Kabukiza Theatre in Chuo Ward, Tokyo.
This was the first time for Maholo Terajima to perform under his kabuki name Onoe Maholo I. Maholo is a son of Kikugoro's daughter, actress Shinobu Terajima, and her husband, French creative director Laurent Ghnassia.
Iconic French fashion brand Chanel supported the creation of a new celebratory stage curtain for Maholo that was designed in France.

The curtain is made with abstract pixelated motifs and is sewn with organza in 20 different colors. Such curtains for special kabuki performances are usually made with printed fabric, and using an embroidered one is rare.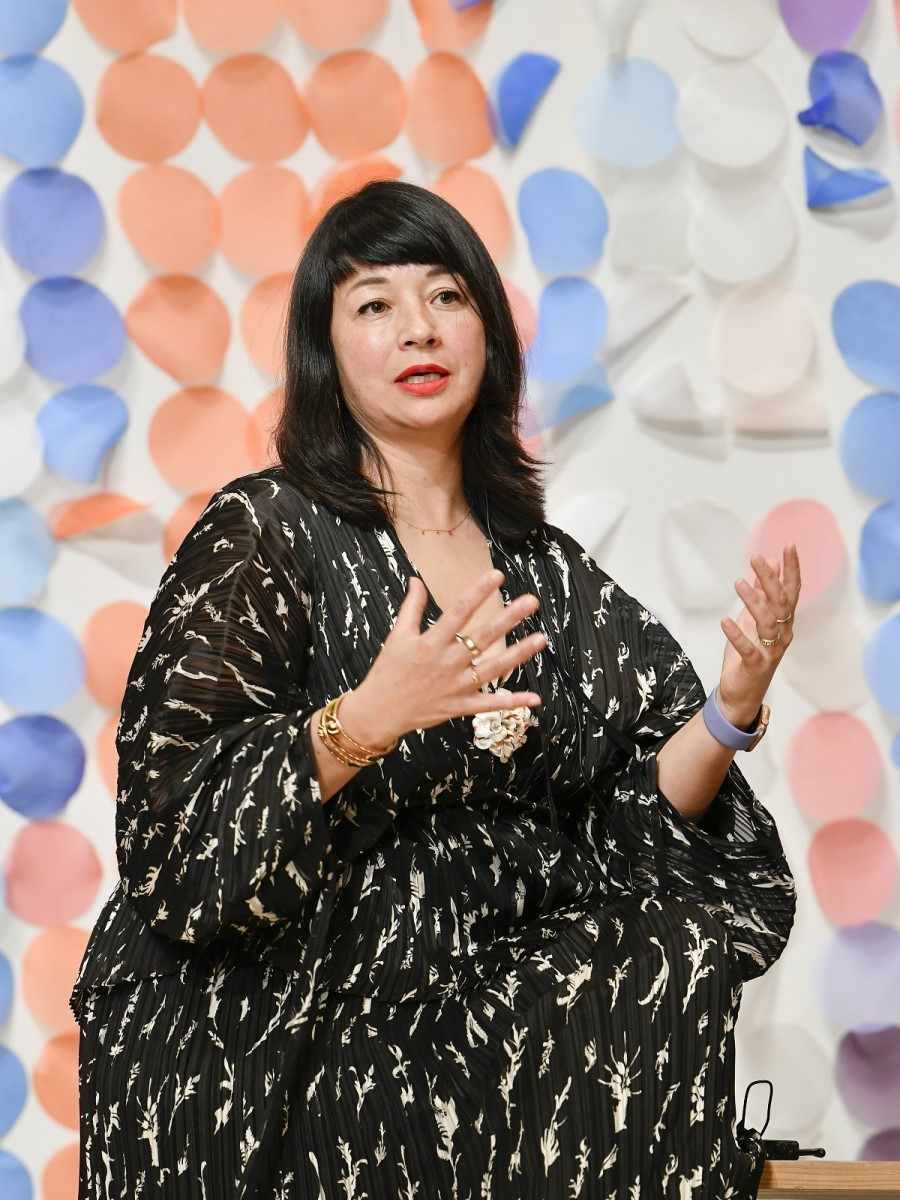 It was designed by French contemporary artist Xavier Veilhan, a friend of Ghnassia, and produced in collaboration with Aska Yamashita, the artistic director of Montex, an embroidery studio founded in 1939 in France that was later acquired by Chanel. Montex is known for its sophisticated embroidery techniques that support French haute couture.
During a recent interview with The Yomiuri Shimbun, Yamashita said: "The celebratory curtain for this production is the largest work Montex has ever made. It was quite a challenge."
Compared to drapery used in Western theaters, the curtain at the Kabukiza Theatre is quite wide, measuring 25.4 meters in width and 5.3 meters high. It was produced in 12 separate sections.
Since Veilhan opted for a light, transparent fabric, Yamashita decided to use a laser to cut out organza in round pieces 12 centimeters in diameter and attached about 8,900 of them on the curtain. For Maholo's kabuki name and the Onoe family emblem on the curtain, she used charcoal-gray silk organza and applied chain stitch embroidery at the edges. Thirty people spent 800 hours producing the curtain.
It was then rolled up and shipped to Japan, where the 12 sections were sewn together.
Yamashita's father is Japanese, and her mother is French. She grew up in France and joined Montex when she was 19.
"Embroidery gains a wider range of expression when traditional methods meet new techniques," Yamashita said.
"[Working on this project] surprised me because I'd never imagined I would get involved in traditional Japanese performing arts like kabuki. I'm honored to have collaborated with a great contemporary artist like Xavier."
About her roots and similarity with Maholo, Yamashita said: "I'm glad that together with introducing the savoir faire of Atelier Montex in this collaboration, while watching over Maholo — who like me has Japanese and French roots — as he takes the first step in his career, I was reunited with my own roots. It was a really happy experience."
Audiences can see the curtain at certain times during Maholo's play titled "Oto ni Kiku Makoto no Wakamusha" ("The Renowned, Proper Young Warrior"). It is one of the performances commemorating the 10th anniversary of the renovation of the foremost kabuki venue in the world. The May program at Kabukiza is known as the Dan-Kiku Festival, an annual event.
The Dan-Kiku Festival program runs through May 27.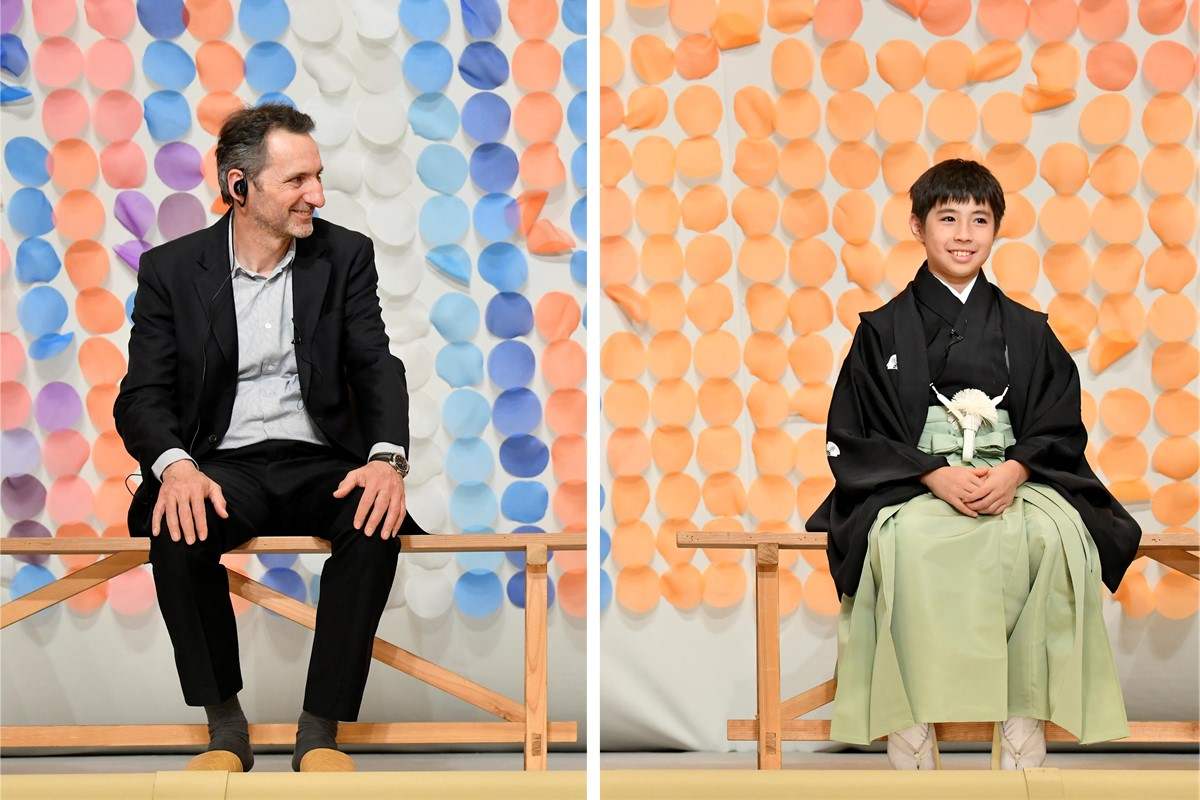 Add TheJapanNews to your Google News feed.