Shuri Steps into the Spotlight to Play Powerful Singer in NHK's 'Boogie Woogie'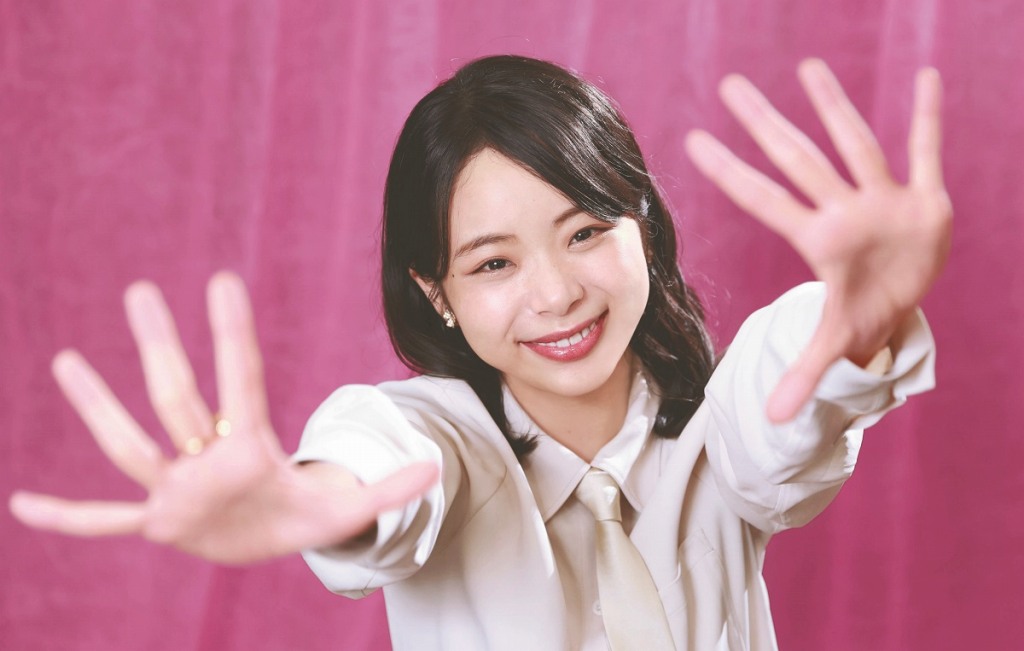 12:15 JST, October 27, 2023
Actress Shuri stars as charming and magnetic singer Suzuko Hanada in NHK's new serial morning drama "Boogie Woogie." The character of Suzuko is based on singer Shizuko Kasagi, who helped lift spirits in Japan in the years following World War II.
The show, which started on Oct. 2, airs on NHK-G on Mondays through Saturdays from 8 a.m. and on NHK BS Premium on Mondays through Fridays from 7:30 a.m.
The drama plays Kasagi's hit songs, including "Tokyo Boogie Woogie," while telling the story of Suzuko's turbulent life. Shuri not only plays the protagonist but also sings the songs.
Suzuko grows up in Osaka with loving parents Umekichi (Toshiro Yanagiba) and Tsuya (Asami Mizukawa). She helps her parents run a bathhouse and is popular among the customers. Soon, she starts singing and receives lessons from composer Zenichi Hatori (Tsuyoshi Kusanagi) and becomes a famous singer.
Kasagi (1914-85), also known as the Queen of Boogie, had a powerful voice that moved the audience. Even after losing someone close to her, she never lost her sense of humor or positive attitude.
"She was always optimistic and stayed positive," Shuri said in an interview with The Yomiuri Shimbun before the show started airing. "Life is fun. That's something I think she taught us through her music. I hope there's a moment when I'm playing Suzuko where Ms. Kasagi and Suzuko become one."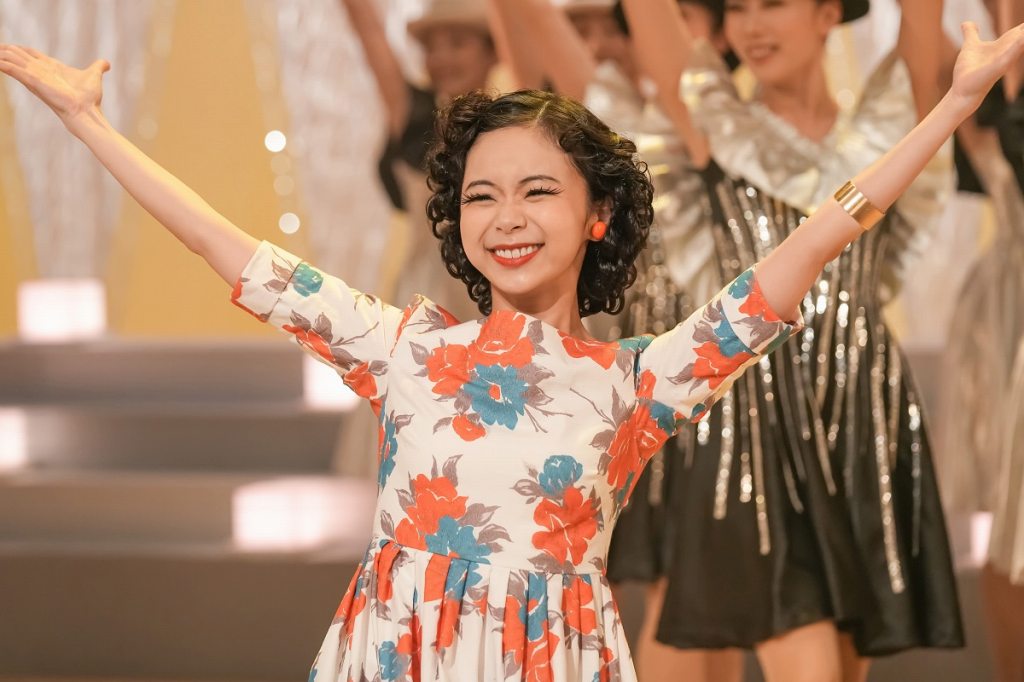 Composer Takayuki Hattori, the series' music director, is the grandson of Ryoichi Hattori, the model for Hatori.
The younger Hattori praised Shuri's performance, saying that she has good instincts. Shuri is determined to give her all to perform each song as her own and to not just imitate Kasagi's powerful energy and voice.
"I'll work to the point my body hurts," Shuri said. "I think that's how Ms. Kasagi lived, both in her personal life and on stage."
Shuri, a Tokyo native, was born on Sept. 21, 1990. She practiced ballet in Britain but had to give it up after an injury. She then started pursuing acting. She has already appeared on screen numerous times, including in the movie "Ikiteru dakede Ai" ("Love at Least"). Recently, she has appeared in the television drama "Sawako" and is starring in the movie "Hokage" ("Shadow of Fire"), which is set to hit theaters in November.
During a press event for "Boogie Woogie," Shuri told reporters that she sings the show's theme song.
Yanagiba, who plays Suzuko's father, excited reporters when he jumped in and asked, "You're planning to be on 'Kohaku Utagassen' ['Red & White Year-end Song Festiva'l], right?"
When he yelled out, "No. 1 in Japan!" to praise Shuri for a promotional photo for the drama, she quickly responded, "Dad!"
Her cheerful voice was just like her character, who is surrounded by loving family and friends. The interaction showed how close she is with the cast and the creative team.
Q & A with Shuri
The Yomiuri Shimbun: Tell us how you felt about Shizuko Kasagi while playing Suzuko and singing the songs.
Shuri: She's energetic and powerful, and her voice is always solid and unwavering. Her entire vocal range is just amazing, really. She also has great techniques, such as her vibrato. She was special and her singing was really unique.
The Yomiuri Shimbun: Which Shizuko Kasagi song would you like people to listen to the most?
Shuri: "Ozora no Ototo" (My little brother in the big sky). They say it's a deep cut. It's a song about her brother, and I sang it on a stage in the drama. I have my own thoughts on this song, too.
Add TheJapanNews to your Google News feed.