Kohei Murakami Celebrates Kamen Rider Kaixa with Fans at Unique Event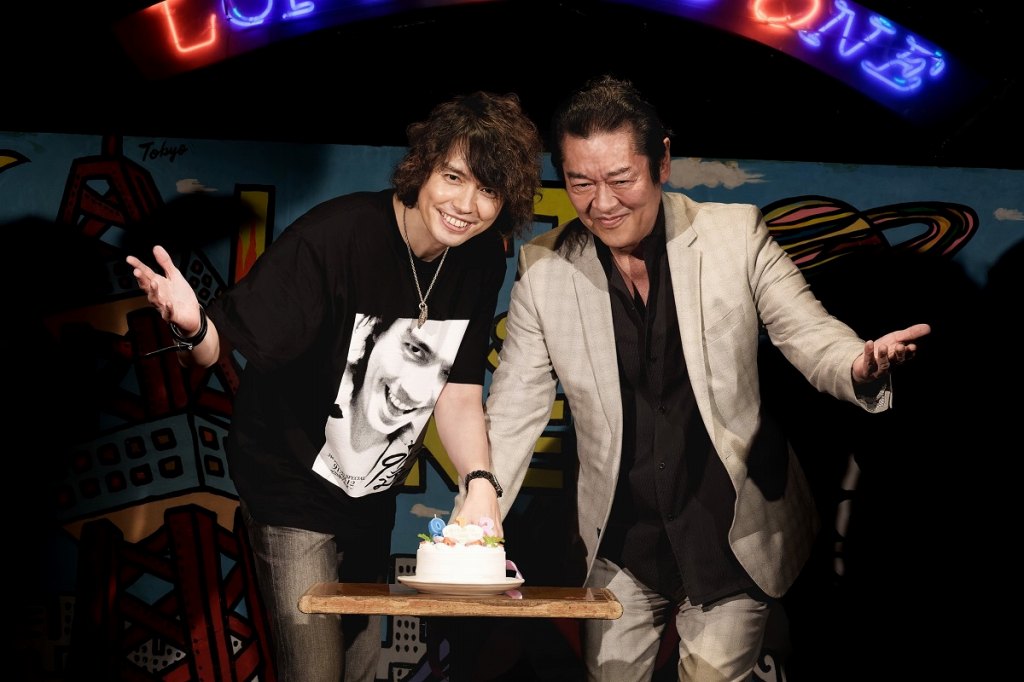 12:00 JST, October 13, 2023
I held the 12th edition of the 913 Matsuri on Sept. 13 and was able to sit down with actor Kohei Murakami, who played Kamen Rider Kaixa, a popular character from "Kamen Rider 555 (Faiz)."
The "913" in the title of the annual event comes from the code that Masato Kusaka — Kaixa's secret identity — inputs into the Kaixa Phone to transform into the masked superhero.
It was nearly 20 years ago that Murakami started saying Sept. 13 should be Kaixa Day. Before the 913 Matsuri was started, he was making "Kaixa calls" on Twitter, now known as X, at 9:13 p.m. on Sept. 13 every year.
This year marks the 20th anniversary of when "Kamen Rider 555 (Faiz)" first aired. On Sept. 13, news about the February 2024 release of a film commemorating the anniversary as well as new character designs for Kaixa were revealed.
Shouts from excited fans, who were finally able to yell to their hearts' content after being silenced by the pandemic, reverberated throughout the venue as they called out Kaixa's name. Murakami was drenched in sweat, but he still came on stage in full costume wearing a trench coat and the belt Kusaka uses to transform into Kaixa.
As a special event for the anniversary, we tested fans' knowledge about Kaixa by asking them 20 questions about the character. I have to give credit to Murakami for doing everything to put the quiz together, from coming up with questions to printing the quizzes and even bringing extra pens.
The questions were pretty difficult. One asked about a line that was said and another asked about what dessert was served at the end of the Kaixa manga. The fans also had to finish the quiz within the time Murakami sang "Existence Kaixa," a song from the TV show that is 5 minutes and 12 seconds long, giving it an extra level of difficulty.
The audience was torn because they wanted to watch him sing live on stage but also wanted to claim the title of No. 1 Kaixa fan.
Toshiki Inoue, a writer for "Kamen Rider 555 (Faiz)," graced the stage carrying a bouquet of red roses on his shoulder. Since playing Kaixa, Murakami has become very close with Inoue. Their friendship is obvious from their social media interactions and is well known among fans. That said, I was still amazed as Inoue grinned and said such things as, "Murakami, your acting has improved" and "Kusaka's charm? No, I can't talk about that stuff here," as Murakami stood close by as if to flirt.
The two even cut a cake together, like couples do at weddings, and licked the cream. It was definitely one of the more memorable moments of the event.
As the clock ticked closer to 9:13 p.m., Murakami shouted, "Everyone, find your Kaixa!"
Nearly everyone in the crowd held up a purple glow stick and snapped it. It was as if they were re-creating Kusaka's death scene in the show when his neck was broken.
Then they all joined in on the countdown and called Kaixa at exactly 9:13 p.m.
Of all the tokusatsu events I regularly put together, the 913 Matsuri is often talked about as a strange event and an esoteric gathering. And they're not wrong, it is definitely a strange event.
It is a gathering of fans who love Kusaka, a cynic and a stalker who does not look like a hero at all. But they still call his name at 9:13 p.m.
However, perseverance is the key to success. This unique gathering has stepped out of the realm of niche and is now officially recognized as a Kaixa anniversary event.
The 913 Matsuri is an event that makes me believe in the power of fans.
Add TheJapanNews to your Google News feed.